Next article
Magento is an open-source CMS platform built in PHP to create robust and user-friendly eCommerce websites. Because of the popularity of this platform, so many...
Magento vs WordPress: A Full Comparison Guide
Table of Content
1. Introduction
Both Magento and WordPress are the two most powerful platforms when it comes to creating an online store. Although both of them are open-source and robust platforms, there are several differences between them. Therefore, We have taken expertise of our India based Magento developers and wordpress developers to draft this whole comparison guide. After reading this article you are able to make the choice between Magento and WordPress, comparing the characteristics, features, and prices of these platforms is a very important task.
To learn more about these two eCommerce platforms, and see which to choose between them, let's go through this blog.
2. Magento vs WordPress: Overview
1. What is Magento?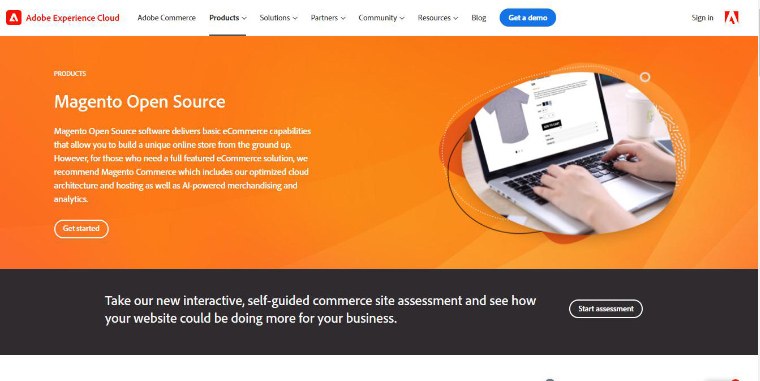 Magento is one of the most popular open-source eCommerce platforms released in the year 2008. It was initially acquired by eBay and then later on sold to Adobe. The latest version of Magento i.e; version 2.4.5 was released in March 2022 with substantial enhancements to security & performances and bug fixes. Magento has 10.2k stars and 9k forks on GitHub.
Since its launch, this self hosted platform has had a huge amount of popularity and this is because of its robust built-in security features, high customizability, and strong scalability.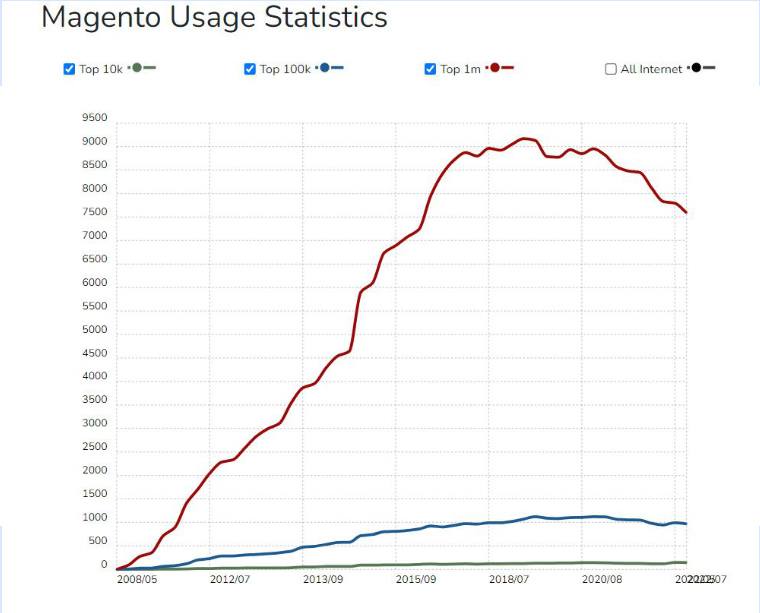 As per a survey from Builtwith, there are more than 163k live Magento stores in the market. But still people say that Magento isn't as popular as WordPress, there are many industry giants like Nike, Coca-Cola, and Ford who are using Magento for their online stores and are serving millions of clients every day.
Magento is currently offering two eCommerce solutions such as Magento Commerce and Magento Open Source. These are the two versions that come with the core and advanced features of the Magento platform.
Further Reading on:

Magento vs Woo commerce: Which is the Best eCommerce Platform?
2. What is WordPress?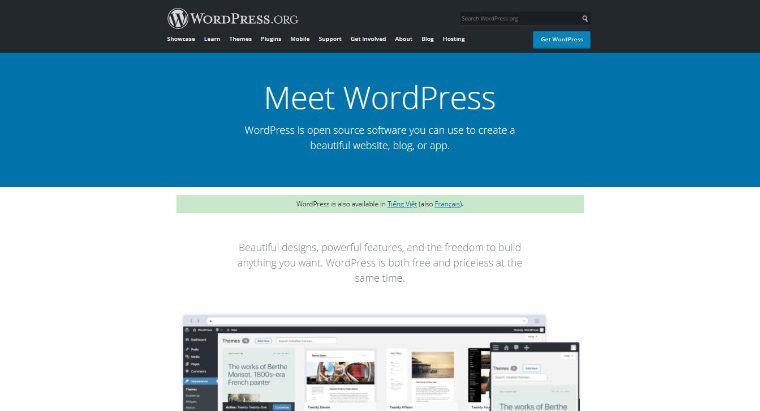 WordPress is a popular content management system (CMS) that is open-source and used by the majority of the online businesses for content-driven websites which are also known as blogs. WordPress is not a native platform for developing ecommerce websites, that is done by a WordPress plugin called WooCommerce. It is a powerful wordpress plugin for creating eCommerce solutions. WordPress has 16.6k stars and 11.6k forks on GIthub which makes it one of the most popular web development frameworks.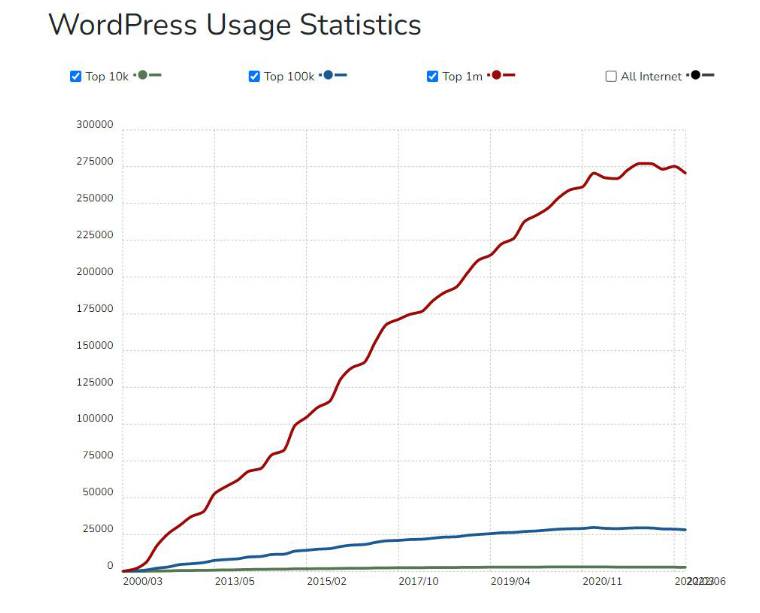 WordPress has more than 3.4 million active websites in the market. And this makes it one of the most popular CMS which has more than 29% of the overall websites on the Internet.
3. Magento vs WordPress: Similarities Between the Two
Both Magento and WordPress are open-source platforms that offer some of the major benefits to the users. Magento and WordPress enable easy incorporation of various eCommerce functionalities to help the online store boost its growth. Besides this, it also helps in the integration of blogging functionalities that enable posting content that is related to the business.
Basically, both these platforms have the capability to offer interactive ecommerce features, premium themes as well as free themes, Search Engine Optimization (SEO) features, and e-commerce website customization options.
So, if you are a newbie web developer, you can choose any of these two user-friendly platforms to work with for creating an e-commerce website for the client.
4. Magento vs WordPress: Pros and Cons
Here are some of the major pros and cons of these two platforms –
1. Magento Pros
Magento comes with in-built eCommerce functionality that can be accessible when one downloads this platform. And includes inventory and ecommerce sales features.
Magento is known as one of the most powerful and scalable platforms. It makes it support large Magento websites and smaller online stores to grow.
2. Magento Cons
It is not a beginner-friendly platform and this is why beginner Magento developers aren't comfortable to code using this e-commerce platform.
Though it is a free platform, there is some additional cost that comes with this platform while creating large enterprise level sites.
3. WordPress Pros
WordPress installation is a really easy process, WordPress users can also install the WordPress themes and plugins without any technical web development knowledge.
It is not solely dedicated to eCommerce and this means that developers can develop an eCommerce store that is best at content marketing too.
4. WordPress Cons
WordPress doesn't come with in-built eCommerce functionalities, for that one will have to install the free WooCommerce plugin to create an online store.
WordPress is a platform that comes with various in-built features but to use them, one will have to install plugins for each one of them separately.
5. Magento vs WordPress: A Detailed Comparison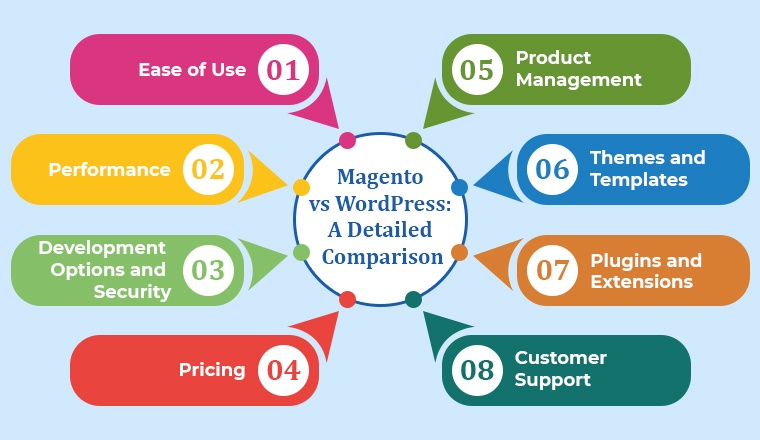 Let's compare Magento vs WordPress eCommerce platforms –
1. Ease Of Use
Magento is one such platform that is tailored for advanced levels of eCommerce business website development. And because of this, a newbie web developer cannot easily set up or customize a Magento store. But once the setup process is done, the hassle of creating a unique Magento store is ended.
Basically, once the Magento store is live, the daily operations are not that complex and everything from product to clients to inventory can be easily managed by the web development team.
On the other hand, if we talk about WordPress, it is a blogging platform that is the best for newbies and non-techies. As shown in the image below, you can do everything in WordPress from the dashboard and it is really easy to use.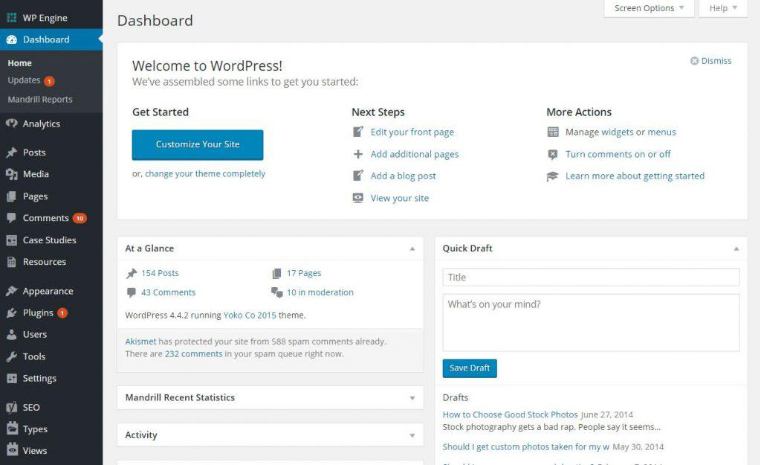 This is why working with this platform is very easy for any user. Besides this, the process of post-installation in WordPress is quite linear.
2. Performance
When it comes to the performance of the website, Magento is a platform that enables the ecommerce website to drive sales with its unique features, its product management skills, and its robustness. A twitter handle named @MrKAndy tweeted an interesting fact to improve Magento Performance.

Basically, Magento offers sites that are both robust and scalable which is a big plus for any eCommerce business.
While WordPress is a platform that makes the site better for marketing. It takes the online store to another level with its amazing marketing features. And this clearly helps businesses grow and earn more.
3. Development Options and Security
Magento, an object-oriented e-commerce platform is a bit complicated to learn and understand. It requires some technical and programmatic approaches while creating an enterprise-level eCommerce solution. Therefore, working with Magento will require prior knowledge of programming language and coding. Besides, it also comes with some major built-in security features that can keep the eCommerce Magento store safe and secure from cyber threats. According to the Website Threat Research Report by Sucuri, WordPress accounts for 94% of successful cyberattacks against CMS-powered websites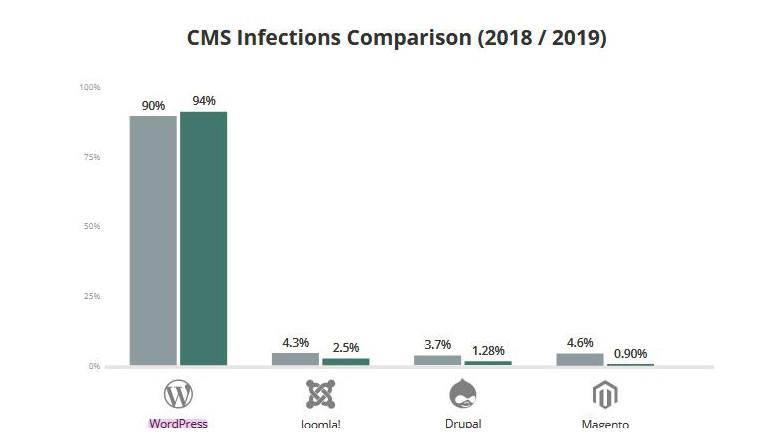 On the other hand, if we talk about WordPress, it is one of the best platforms that help in developing an eCommerce website. And it is possible because of the premium themes and plugins of WordPress. The WordPress plugins and widgets are easy to install and they come with some simple options like edit, add, and customize. This helps in improving the flexibility of the eCommerce platform. But the eCommerce website created using this framework has to develop a good quality plugin and for this, some major third-party plugins are used.
4. Pricing
As you know, Magento is an open-source solution. This means that if you wish to use it to create e-commerce websites, all you have to do is download Magento and install it without any cost. But there are some extra charges that one will have to pay and these are for the domain name of the website, web hosting provider cost, and some extra features. This is why it is difficult to predict the price of the Magento store.In the same way, WordPress is also a free-to-download and use platform. As it is a free-to-use tool, there will not be any price to create a basic blogging site but to create an official website of any company or ecommerce store, there will be some price to pay. Business owners will have to pay for a domain name, WordPress hosting fee, and premium themes and plugins charges.
5. Product Management
Magento comes with some amazing features when it comes to product management. For instance, with Magento, users can review product details, group the items in the store, advance the pricing rules, make wish lists, and personalize products for the end-users in just a few clicks.
On the other hand, when it comes to WordPress, it is one of the best choices for creating content management systems and categorizing the things in that system. But it wants to handle an eCommerce store and its products wisely, which can be done with the help of a WordPress plugin called WooCommerce.
6. Themes & Templates
Magento comes with two default-designed themes known as Luma and Blank. Besides these two themes, there are many appealing arrays of templates that come with the Magento marketplace. One can explore more premium Magento themes on Themeforest.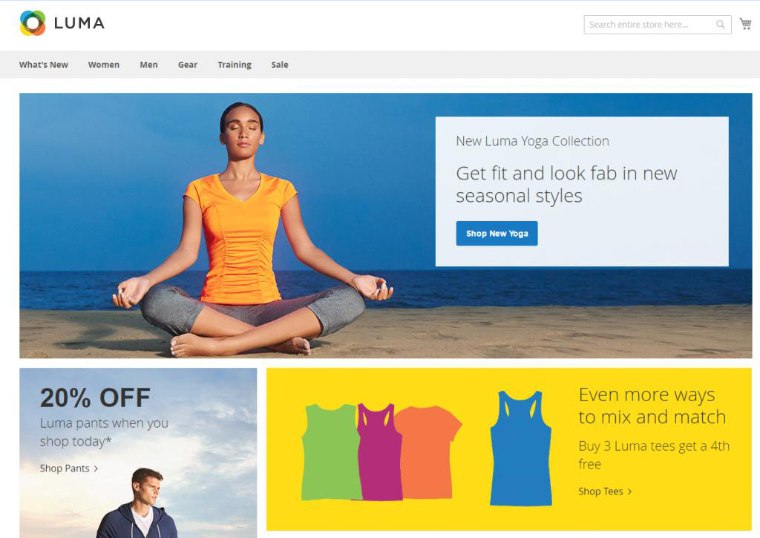 In comparison to Magento, WordPress comes with an amazing number of themes. The business owners who are planning to create WordPress sites can get access to the theme library which comes with more than 4700 themes. And all these themes are mobile-responsive, eye-catching, and elegant.
7. Plugins & Extensions
Magento marketplace comes with both free and paid extensions which can be used for fields like content & customizations, accounting & finance, marketing, customer support, payment gateways, and more. All these custom extensions help store owners to have an eCommerce system that is advanced and robust.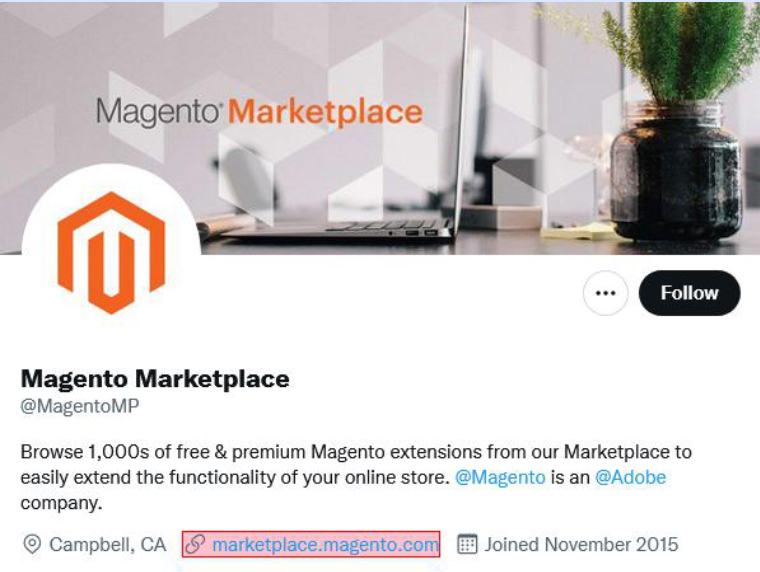 On the other hand, WordPress comes with a humongous plugin repository. There are more than 60k free and paid plugins that can help every user to create the best WordPress site. This proves that it is easy to find a plugin in WordPress that can meet all the required technical, logistical, and marketing elements.

Having so many plugins will ultimately help in the growth of the platform but at the same time it will become bane for some of us as well. For instance, you will get an idea with the following tweet.
This is the sort of #WordPress plugin conflict situation that I literally don't know how to prevent from happening.

60,000+ plugins: how do you test your plugin against all of those.

If someone has good ideas, I'm all ears 😅 https://t.co/hqMEqxN2X1

— Joost de Valk (@jdevalk) September 20, 2022
Now after reviewing the image you must have got a clear idea what's going wrong here. Testing your own product with more than 60L plugins will give you an extra headache as indicated by founder of Yoast plugin Joost de Valk.
8. Customer Support
Because of the open-source nature of Magento, customer service is not that important. And this is why there is no live phone, chat, or email option available with Magento customer service. Magento has a separate forum in which developers can ask for their queries and experts can answer to those queries.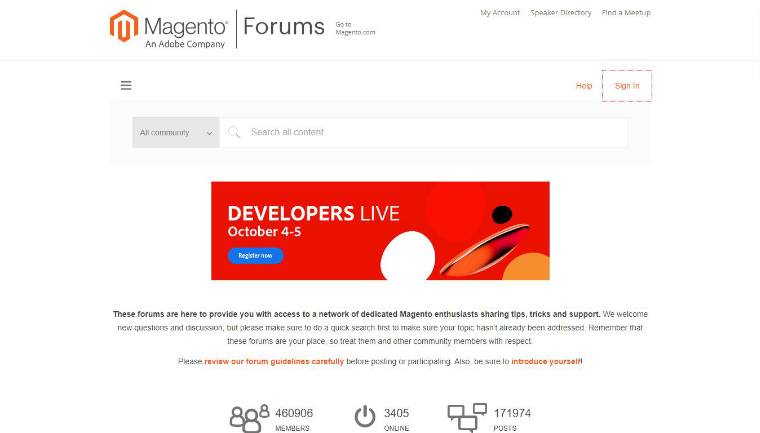 But if any business owner wants to take control of his own support strategy, Magento has many resources to offer. It comes with a forum, informative blogs, and more.
WordPress also doesn't support live phone, chat, and email. But there are many documents and learning guides for reference.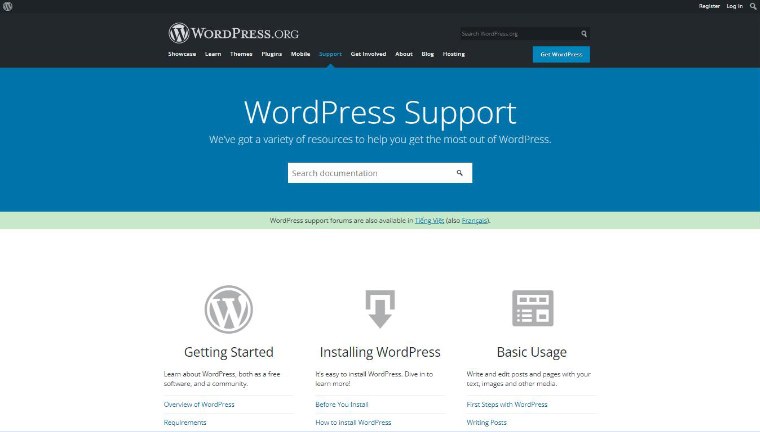 But more than that, WordPress blog owners can also get access to an active community of WordPress developers.
6. Magento vs WordPress: Which is Better for Your Business?
When it comes to comparing and choosing from the two most popular eCommerce platforms, Magento and WordPress, the choice is very crucial. Both of them are well-matched platforms. But if we go deep into it, Magento is a platform that is mainly used for eCommerce stores and that is why it comes with some amazing eCommerce features and security approaches. While on the other hand, WordPress is a simple platform that is mainly used for blogging sites and it comes with some amazing plugins and themes.
7. Conclusion
As seen in this blog, both WordPress and Magento are very popular platforms. They come with some distinctive features and benefits. And this is why picking a winner between them is a bit difficult. Therefore, the final choice must be left upon the developers who would consider any one of these frameworks by keeping criteria like security, performance, budget, and product management in mind.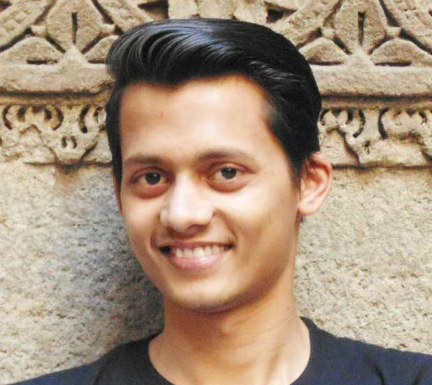 Hardik Dhanani
Hardik Dhanani has a strong technical proficiency and domain expertise which comes by managing multiple development projects of clients from different demographics. Hardik helps clients gain added-advantage over compliance and technological trends. He is one of the core members of the technical analysis team.