Open Source web development has optimized and upscaled web and mobile applications with its broad spectrum of library functions and services. eTatvaSoft has rich experience in catering businesses of all industry domains by harnessing the skills of open-source platform developers to develop superior quality and high-performing applications. We provide customized open-source application development services from designing, strategizing, testing and deploying web and mobile apps as per the needs.
Get a Free Quote
Our Work
Open Source App Development Services
Explore our diversified experience in creating business-driven open-source development services
Yii Development

With a clean development environment, our Yii developer offers great application performance, scalability, and provides immense satisfaction.

Zend Development

Favoring conventional databases like MySQL, SQL Server, Oracle, PostgreSQL by using Zend we offer fully scalable solutions.

CodeIgniter Development

CodeIgniter development simplifies complex coding glitches with clean and lucid codes converting your app into high-performing one

Joomla Development

Popular PHP-based CMS with open-source development options for flexibility, user-friendliness, intuitive and variety of custom plugins

Ionic Development

Apart from being the popular hybrid platform, Ionic offers endless opportunities for your business without compromising the performance

UI & UX Design

Enhanced look and feel of the application by developing eye-catching and seamlessly performing web and mobile applications
Would you like to get in touch with us?
Please send us your Open Source Development requirement by simply clicking the Get a Free Quote Button.
Open Source Customization
Empower your applications with Open source technology services utilizing our expertise in app development
Open Source Development Experience
eTatvaSoft can easily combine online app functionality and open source features to develop custom opens-ource apps for your businesses. Our open-source developers design user interfaces that are responsive and appealing to a wide range of customers. We focused on developing professional-looking applications with a strong backend and simple flows using our skills in amalgamating different open-source technologies together to create unique and innovative web and mobile solutions.
CMS Development
Retail & eCommerce Solution
Bespoke Solution Development
SaaS Based Solution
Transport & Logistics
CRM Solution
Healthcare Solution
Travel & Hospitality
API Development
Third Party Integration
Technology Stack
Backend
CodeIgniter
Zend
Yii
Joomla
Front-end
Ionic
React Native
React
Angular
Database
MSSQL
MySQL
MariaDB
PostgreSQL
MongoDB
Firebase
Elasticsearch
Testing
Selenium
Katalon Test Studio
Test Rail
Apache JMeter
OWASP ZAP
BrowserStack
Postman
Jest/Chai/Mocha
Cloud & DevOps
AWS
Google Cloud
Azure
Docker
Kubernetes
Jenkins
Others
RabbitMQ
Memcached
Solr
Jira
Trello
Slack
Elasticsearch
Algolia
Third Party API/SDK Integration
RESTful API
Why Hire an Open-source Developer from us?
Leverage the features of open-source development platforms from eTatvaSoft developers that enables your business to create customized, robust and high-performing applications effortlessly
With a plethora of open-source options available for businesses, it is challenging to choose which one suits you the aptly for your business. eTatvaSoft provides consulting services on which open-source will bring out the best for your business, along with development, strategizing and deployment of all types of enterprise grade applications. Our multitude of experience in Open-source development has delivered impeccable business results.
Get Expert Open Source Consultation
Flawless Design
Explore the best design with the help of our developers for your project.
Effective Code
We code by using suitable frameworks to cater to business needs.
Easy Communication
Stay updated with daily code validations and reporting sheets with developers.
How to Hire an Open-source Development Team?
Augment the process of development by using open-source development services that improves productivity, time-to-market and quality of applications.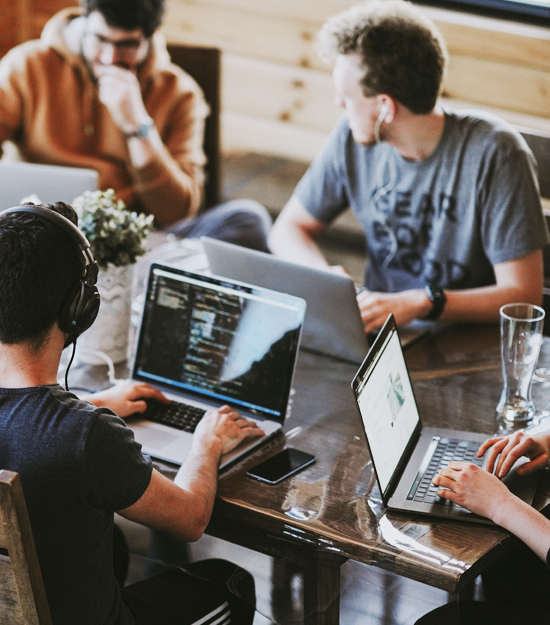 How does eTatvaSoft's open-source software work?
At eTatvaSoft, we strive to have business solutions that are both cost-effective and timely. Before we start working on your open-source initiative, we go through a typical business process.
Requirement Discussion

Take us through your business goals, company profile, and services. Our business analyst will recommend suggestions on projects based on it.

Get Introduced to The New Team

To meet your unique business needs, we will pick Open-Source Developers that fit best to your requirements.

Initiate Your Project

It's time to kick-off your new project in coordination with your existing business team for remarkable results.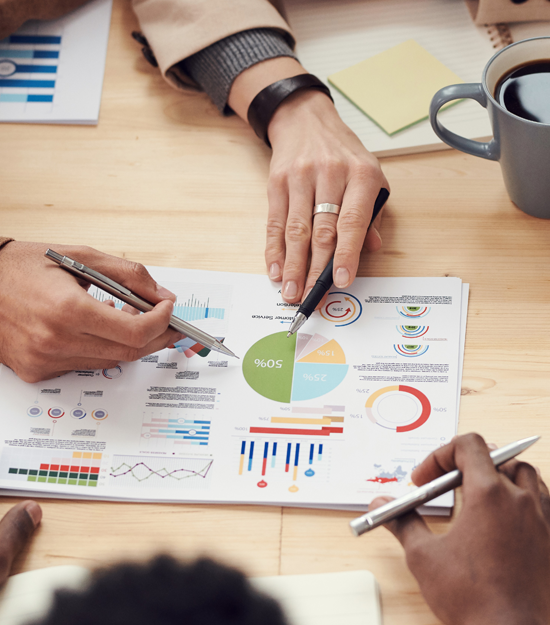 OpenSource Development Engagement Model
Dedicated Open-Source Development Team

Perfectly fitting into your Agile Open-source development needs, eTatvaSoft can help you expand your business and develop cutting-edge apps leveraging the skills of a dedicated Open-source development team. Our Open-Source developers will be completely committed and flexible to changing business requirements to lead you through this growth and transition phase to embrace profits.

Fixed Price Model

Your well-defined vision and predefined project goals can be easily achieved through the Fixed Price engagement model. Rely on our highly-functional Open-source Developers takes your budget into consideration and draft a roadmap considering the scope of work, technical complexity, and utilization of different functions of the Open-Source development framework. Gain benefits of Open-source functionalities by easily developing apps that give optimal performance.
Key Benefits to Choose Open Source Development
Security
Wider community results in a faster response rate and security bugs are fixed in no time
Quality
With high-end Open Source quality development, the satisfaction rate is also high.
Flexibility
Open Source technology offers a flexible development environment and freedom to change.
Support
Open Source technologies have larger community base online and support is always available
Interoperability
Unlike proprietary software, Open Source software adheres to open standards that yields great result
Auditability
Create clean, unambiguous and bug-free codes for everyone to access and audit as per the need.
Reliable
With ample developers continuously improving, Open Source is very much reliable.
Cost-effective
Most basic reason to switch to the Open Source platform is its cost-effectiveness with quality.
Let's start your Open Source Development project now.
Our service team will get in touch with you with relevant information and proper documentation.
FAQs
Is there any fixed number of professionals that will be assigned to my project?
Depending on what your exact requirements are. We would analyze the requirements and assign open-source developers for your project.
What security policy do you follow?
Yes for security reasons, we make our clients follow an NDA before initializing any Open-source development services.
Is it possible for me to hire an open-source Dedicated Developer?
Yes, you can definitely hire an open-source developer or a team of developers who will be dedicatedly working for you as per your requirements.
How much do I have to pay while developing my project?
The price is not the same for all types of developers, it varies for each project, its scope, and complexity. After discussing your open-source development project in detail, we will be estimating the price based on the engagement model you choose and you have to pay the amount accordingly.
What will be the cost for providing open-source maintenance?
We do provide open-source maintenance services depending on the requirements. We discuss the client's needs and propose a custom maintenance contract as per the client's expectations.
What can we help you with?
If you are interested in finding out more about how we can help your organization, please provide your details and project requirements. We'll get back to you soon.