Android is a powerful, user-friendly, and secure way to develop Smart, Handy, and high-performing Android-based applications. eTatvaSoft- a leading Android app development company that serves the unique needs of clients with their end-to-end app development services from discovery, UI/UX design, architecture and Android development, QA, and play store submission. Our Android developers are adept and experienced in developing innovative features offering an exemplary user-experience in smartphones and web apps.
Get a Free Quote
Our Work
Android App Development Services
Tap on our ability to bring the best for your business using our expertise in Android app development services
Android App Development Consulting

Our high-skilled Android developers lead you to develop state-of-art android web and mobile applications

Custom Android App Development

We address all your custom mobile app development needs by using the right framework, tools, language, and features.

Android Application Migration

Our team of Android developers seamlessly migrate your apps with higher compatibility and scalability

Android App Design

Reinvent the look of your Android Apps using Google's Material Design offering responsive and top-notch design services

QA & Testing

With a strong team of Android app testers, we have the potential to deliver flawless, reliable, high-performing solutions for you

Native Android Apps Development

Our Android app developers develop performance-oriented and high-quality native apps
Would you like to get in touch with us?
Please send us your Android Development requirement by simply clicking the Get a Free Quote Button.
Customized Android Applications
Employ the talented pool of Android app developers for businesses to create dynamic and cutting-edge applications
Android Development Experience
Expedite your process of App development by utilizing the skills of eTatvaSoft- an Android app development company. Our Android developers have extensive experience in creating dynamic web apps, interactive Android apps, and eCommerce cross-platform solutions. From startups to large-scale enterprises, we offer best-in-class services by optimally using all the Android technology frameworks and platforms to build all types of high-performing Android-based Smartphones, Android Tablets, Android Wear and Android TV.
Bespoke Android application
Android Enterprise application development
Mobile ERP, POS and mCommerce
BLE enabled application
Healthcare & Lifestyle solutions
Social Media with instant chat and call
Elearning solution
Hospitality & Restaurant solutions
Technology Stack
Backend
.Net
PHP
Java
Node
Ruby on Rails
Front-end
Database
SQlite
CoreData
Realm
Firebase
MySQL
MSSQL
Testing
Appium
Katalon Test Studio
BrowserStack
Cloud & DevOps
Enterprise Distribution
CI/CD
GitHub Action
AWS
Google Cloud
Azure
Others
Third Party API/SDK Integration
Jira
Trello
Slack
Basecamp
Asana
BLE
RESTful API
Why Hire an Android Developer from us?
If your business is striving to develop a stable, fully-functional and customized Android application, then eTatvaSoft's Android development team can help you achieve breakthrough results.
eTatvaSoft is an Android Application Development company providing full-stack and end-to-end android apps development services. As a tech-frontier, we understand the insides of programming languages like Java and Kotlin and imply it using Android SDK and Android NDK kits to deliver engaging apps. We are mobile app development company that understand Android and Eclipse Studio and create new-edge applications with higher customer engagement that boost business growth.
Get Expert Android Consultation
Flawless Design
Explore the best design with the help of our Android developers for your project.
Effective Code
We code by using suitable frameworks to cater to business needs.
Easy Communication
Stay updated with daily code validations and reporting with Android programmers.
How to Hire an Android Development Team?
Transform your business ideas into a real-time futuristic application that streamlines business operations, elevates sales graphs and improves time-to-market using our Android app development services.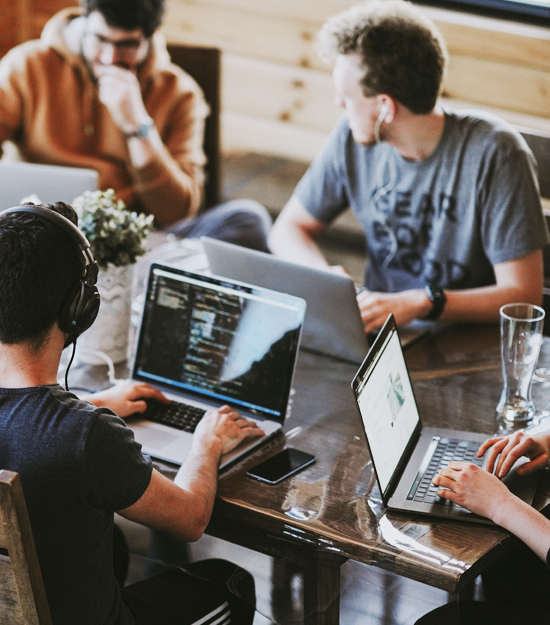 How does the Android development team at eTatvaSoft work?
We at eTatvaSoft are focused to offer cost-efficient, high-performing, and cross-platform web and mobile Android applications. Our standardized business protocol follows definite steps before initiating your android development project
Need Analysis

Introduce us to your business goals, company profile, and services so that our experts understand your process and recommend services based on it.

Access Your New Android Team

Meet your custom team of Android Developers which we have chosen based on skills, experience, and best fit as per project requirements.

Project Initialization

Kick-off your new Android project in coordination with your business team and our Android developers for exemplary business results.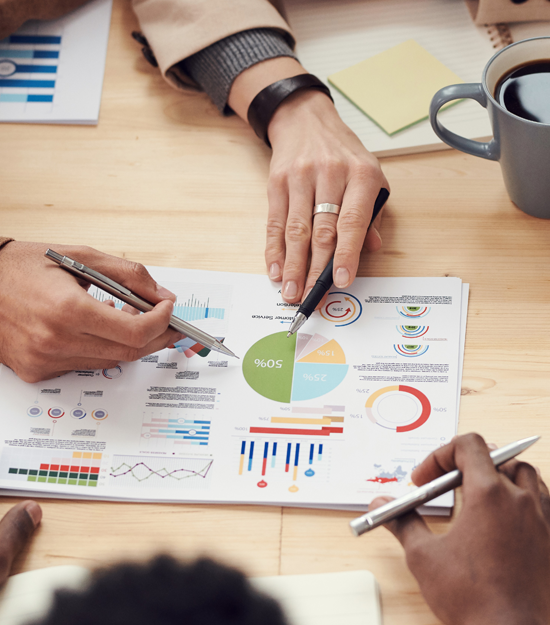 Android Development Engagement Model
Dedicated Android Development Team

Perfectly fitting into your Agile Android development needs, eTatvaSoft can help you expand your business and develop cutting-edge apps leveraging the skills of a dedicated Android app development team. Our Android developers will be completely committed and flexible to changing business requirements to lead you through this growth and transition phase to embrace profits.

Fixed Price Model

Your well-planned vision and predefined project goals can be easily achieved through the Fixed Price engagement model. Rely on our high-skilled Android Developers who consider your budget. We draft a roadmap considering the scope of work, technical complexity, and utilization of different features of the Android development framework. Gain the maximum advantage of Android functionalities by easily developing cross-functional apps that are material design compliant and crash-free.
Key Benefits to Choose Android Application Development
Cost-effective Development
One of the power-packed open-source app development platform- Android is a cost-effective way for developing cutting-edge native Android apps
Enriching the Community
With multiple carriers, software partners, Android applications never fail to stand out of the league
Compatibility
Enables device compatibility and flexibility among multiple cross devices such as smartphones, and tablets
Flexible and Scalable
Strive to become the best in this competitive marketplace with Android apps that uses flexible SDK tools, and NDK tools
Easy to Install
Android apps can be downloaded from third-party websites with secured access
Quick Deployment
Android apps can be deployed at a faster pace compared to iOS
High ROI
Android apps are profit-boosters and accelerate the ROI with greater outreach in marketplaces.
Community Support
Android app development marketplace has huge community support for quick support and guidance
Developer Friendly
As it is an open-source platform, it has a wide variety of free features that most developers find user-friendly to develop and run
Let's start your Android Development project now.
Our service team will get in touch with you with relevant information and proper documentation.
FAQs
How do I begin?
You can feel free to discuss your requirements with us by a quick chat or phone call or by using contact form. We will analyze your requirement and based on our understanding, we will propose the best-suited solution that meets your business objectives.
What makes your company unique from other offshore Android development companies?
We do not provide body shopping for developers, instead create a customized Android Developer team and put them on contract with SLA's and NDA on point.
What process do you follow for building an android app?
We follow a custom waterfall or agile process of understanding client's requirements and proposing a clear roadmap to clients about Android app development services. Aligning to the needs, we allocate resources which include a custom team of Project Managers, UI/UX developers, Android developers, and Quality Analysts.
What security policy do you follow?
As a trustworthy Android development company, we are very particular about signing an NDA. Signing an NDA will bring clarity for both parties and will help your business gain trust in our offerings and leverage the best Android App development services.
After outsourcing my android development project, How will your company secure my Intellectual property rights?
Once you outsource your Android development projects with us, we will sign NDA to secure your intellectual property rights. You will have complete ownership of your source code. We follow strict service legal agreements with our employees to protect client's codes.
What is the cost of developing an Android App?
Depending on the needs of the client, scope of the project, and complexity the price is estimated. There is no fixed price. It entirely depends on the custom requirements of the clients.
What approach does your company use for project development?
We use agile development methodology to deliver your software product fulfilling your business needs. Agile allows adaptive planning, continuous improvement and implementation of rapid changes that arise in on-going development.
How can I track my project development progress?
Generally, we use project management tools as preferred by the client such as Google Drive, e-mail, Slack, Skype, Jira, Atlassian, Trello, Asana. From this, you will get a clear insight on the project as well as our team do daily or weekly meetings, as mutually agreed, for project update and discussion.
How soon can you develop the Android App?
We generally give an estimation to the client beforehand when we initialize the project which helps the client to track the project status and estimate the launch date. We try to exceed client expectations by delivering superior quality deliverables at a faster turnaround time for all android projects.
Do I own the ownership and the code of my application?
Yes, absolutely. The client has exclusive ownership of all civil rights to source codes and intellectual property. At eTatvaSoft, we build NDAs to make the interaction process for Android application projects as smooth as possible.
What if I need any change or modification in my application after launch?
We also offer post-development and maintenance services to all our clients. Based on how minor or major the modifications are, our Android developers will further assist the client in getting the work done. Also, if the client wants to sign a maintenance contract, we help them with the same for their Android development project.
Will you assist me to upload my Android app to the Google Play Store?
Yes, we will be giving free technical support after we deliver the project to you. In case, if you face any technical issues, feel free to communicate with us.
What can we help you with?
If you are interested in finding out more about how we can help your organization, please provide your details and project requirements. We'll get back to you soon.