Would you like to get in touch with us?
Please send us your WooCommerce Development requirement by simply clicking the Get a Free Quote Button.
Customized WooCommerce Applications
Engage with the best-in-class talent for a variety of customized WooCommerce Web Development needs
WooCommerce Development Experience
eTatvaSoft, a leading WooCommerce development company in India, has hands-on experience in catering to multitude of businesses from different industry domains and verticals. For innovative and new-edge eCommerce development needs, this open-source app development plugin-WooCommerce offers highly scalable features, interfaces and plethora of themes and designs to make eCommerce app development design-intuitive and optimum performance.
Custom WooCommerce Development
WooCommerce Theme Development
Retail and Dropshipping Solution
WooCommerce Plugin Development
API Integration
Payment Gateway Integration
Beauty and Health Solution
Retail eCommerce Solution
Technology Stack
Backend
Front-end
Angular
ReactJS
JavaScript
jQuery
HTML5/CSS3
Less/Sass
Database
Testing
Selenium
Katalon Test Studio
Test Rail
Apache JMeter
OWASP ZAP
BrowserStack
Postman
Cloud & DevOps
Apache
Nginx
Google Cloud Run
DigitalOcean
HostGator
GoDaddy
WP Engine
Others
Google API
AWS S3
SendGrid
Jira
Slack
Trello
Divi
Elementor
RESTful API
Why Hire a WooCommerce Developer from us?
WooCommerce developers at eTatvaSoft can upscale your business by providing a fully-functional solution with advanced technology utilization in developed products.
eTatvaSoft is a trustworthy WooCommerce development company offering intuitive web application designs and interface with secure payment gateways to cross-sell apps on your eCommerce platform. WooCommerce empowers scalability, speed and agility in application development and strives for maximum user engagement.
Get Expert WooCommerce Consultation
Flawless Design
Explore the best design with the help of our WooCommerce developers for your project.
Effective Code
We code by using suitable frameworks to cater to business needs.
Easy Communication
Stay updated with daily code validations and reporting sheets with developers.
How to Hire a WooCommerce Development Team?
WordPress-powered plugin- WooCommerce has the ability to revolutionize your website into a full-fledged eCommerce business portal when you have the right WooCommerce development team in hand.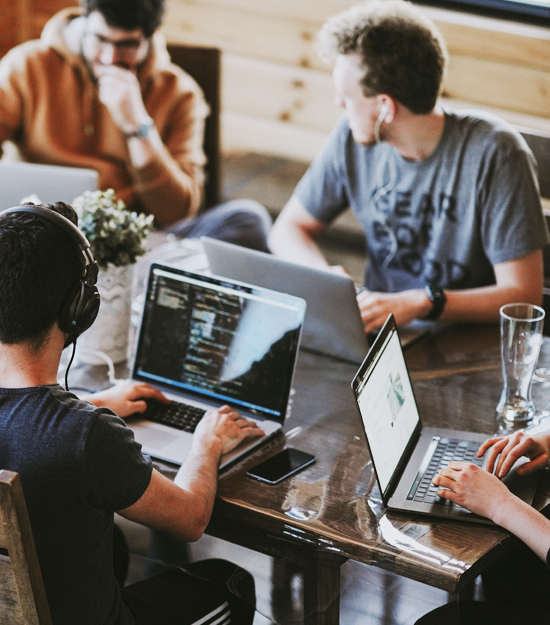 How does the WooCommerce development team at eTatvaSoft work?
eTatvaSoft onus on an adept and indigenous team of WooCommerce developers following a standard business approach before initiating your eCommerce project
Requirement Elicitation

Let us know your business agenda, company offering, focused services and based on that our tech-mavens will craft the apt solution for your business.

Know Your WooCommerce Team

We selectively choose a team of experienced WooCommerce developers in order to exceed clients' expectations with our work.

Project Initialization

We will start to implement your project and you will be in constant touch with our WooCommerce development team for stunning results.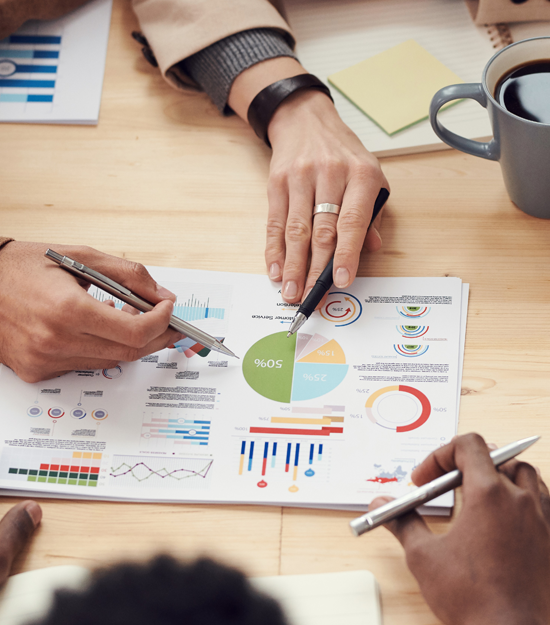 WooCommerce Development Engagement Model
Dedicated WooCommerce Development Team

Considering different facets of your business domain, we suggest a unique type of engagement model that would work best for your business needs. The dedicated WooCommerce development team will be fully committed and ready to guide you through this process of development based on the monthly, quarterly or annual hiring model.

Fixed Price Model

In the Fixed price model, there is a pre-decided value offered to businesses based on the scope of their work, technical complexity and utilization of different functions of WooCommerce. You can easily develop distinct features for your eCommerce portal with simplified UI/UX, other optimization using our WooCommerce development team.
Reasons to Choose WooCommerce Application Development
Low Maintenance Cost
Minimal investment and maximum benefits is its forte and it delivers solutions that are easy to maintain and upgrade
User-Friendliness
If you are already familiar with WordPress, WooCommerce won't be a difficult task.
Security
Frequent security patches have been released by the support team therefore WooCommerce exceeds security aspects to provide a safe app environment.
Community Support
With a huge user base, WooCommerce provides excellent customer support.
SEO-optimized
Incorporated with easy customization, WooCommerce helps to enhance SEO
Plugins Options
WooCommerce assures you growth, thanks to its availability of plugins and tools.
Easy Analytics
Option for easily analyzing your eCommerce with analytics and reports.
Customized Options
With the availability of thousands of themes, WooCommerce is easily transformable.
Mobile-Friendly
Responsive structure to support different screen resolutions
Let's start your WooCommerce Development project now.
Our service team will get in touch with you with relevant information and proper documentation.
FAQs
Why do you suggest WooCommerce over other eCommerce solutions?
WooCommerce is a WordPress e-commerce plugin. It facilitates the creation and management of an online store with reasonable flexibility and several important features including inventory and tax management, safe payments, and integration of shipping.
It offers the following features:
100 payment gateways are available for easy integration with your store.
WooCommerce shipping methods include multiple shipping zones and shipping classes that can be customized.
An easy-to-use backend for stock management, refunds, order management, tax management, email management, and just about everything else you need to run your eCommerce store efficiently.
WordPress and WooCommerce work together to provide a wide range of content management options, such as blogging, landing pages, email marketing, and product descriptions.
Will I get a WooCommerce website that is SEO and mobile friendly?
Yes, our WooCommerce developer's design websites with SEO, responsiveness, and user experience in mind WooCommerce-compliant Yoast WooCommerce SEO plugins make it simple for retailers to optimize their content for search.
Will I be able to connect my WooCommerce website to other 3rd party systems?
Yes, WooCommerce is considered to be very flexible. You can integrate a variety of 3rd party systems, such as CRM, ERP, Gravity Forms plugin, Yoast plugin, and many more. If there is no plug-in available then our WooCommerce developer can help to do custom integration.
Is WooCommerce compatible with multiple sites?
Yes, WooCommerce is multisite-compatible. Multisite offers easy management of Multiple businesses and international businesses easily.
Multisite is very useful if you're offering in more than one country. It lets you sell different goods in different countries and set the required currency in each store. Your orders would be neatly divided in this manner, making it easier to handle and monitor all of your various orders.
Do I own my WooCommerce website entirely?
You will be the ultimate authority and sole owner of the complete website.
Once the complete payment is done, we hand over all the codes and rights to the client.
Will you demonstrate the project once finished, so that my admin person can manage the shop easily?
Yes, our team gives you a full demonstration of the site, so you can manage it easily.
What happens if I try to integrate additional feature later?
Yes, since our WooCommerce developers adhere to clean coding standards and allow everyone to make changes for any purpose. You can incorporate or customize your website as per the need.
What type of WooCommerce services can eTatvaSoft offer?
We offer an array of various WooCommerce development services starting from WooCommerce eCommerce Development, WooCommerce Extension & Plugin Development, Responsive WooCommerce Theme Development, and WooCommerce Development service for startups to enterprises.
What can we help you with?
If you are interested in finding out more about how we can help your organization, please provide your details and project requirements. We'll get back to you soon.