We help
our clients
to grow

their business

Let's elevate your business success
One-stop Destination for all
Designing and Development needs
Our diversified experience has upscaled graphs of multiple businesses leveraging our broad spectrum of services and has fostered profitable outcomes by meeting quality benchmarks with timely deliveries.
Why Work With Us ?
Our focused business strategy is designed to enhance client's existing development methodology and improve their conventional way of business operations. We walk an extra mile to meet the quality benchmarks of clients expectations and develop apps that boost their business sales and profits.
Our Values
Our core values and demonstrated business experience transforms client's unique business ideas into high-end performing applications. At eTatvaSoft, we imbibe various contributing factors within the solution for business to embark on new business journeys and accelerate success with cutting-edge applications.
Passion

Our software developers are extremely tech-savvy and deeply incline to develop high-performing and robust applications

Quality Driven

Maintaining quality in all our deliverables makes the process improved, better and enhanced.

Curiosity

Our team of developers delve deep into the technology cores to offer market-driven and optimally performing applications.

Transparency & Accountability

We apply constructive self-criticism and follow a transparent approach by providing real-time updates to the clients.

Team Ideology

Our team is pillared on transparent communication, interactive working and problem solving attitude.
Our Culture
Driven by authenticity, passion and dedication, eTatvaSoft offers businesses all the opportunities to thrive and grow with our cutting-edge software development services. We have a smart team of indegenious software developers who are consistent and determined to pave your path to success.
Leadership

Our leaders are skilled to strongly guide and assist businesses in the path towards growth and profits.

Teamwork

We promote teamwork and collaboration within teams to bring out the best for the business.

Innovation

Translating clients creative and unique ideas using our expertise to create innovative technology innovation.

Communication

Our standardized approach creates a working environment of transparent and stronger communication.

Excellence

We promise to provide new-edge technology solutions with our experience in delivering technology solutions to amplify business success.
How We Work
Our forward-thinking approach empowers your business to smart, robust and sustainable solutions. We amalgamate people, process and technology within our cultures to provide business excellence with the capability of our software development.
Hire Team
Aptly fits the need of Agile-driven projects
Provides complete flexibility of resource formation.
Ideal for maintenance work, ODC or team augmentation
Fixed Cost
Works perfectly when the criteria is well-defined and not varying
Provides a clearer picture of project budgeting.
It's ideal for creating projects from the ground concept.
Industries We Serve
Our comprehensive experience in catering multiple domains and industries, eTatvaSoft has delivered profitable business results to all types of businesses from startups to enterprise-grade.
Schedule a call now!
Schedule an intro call with us. We'll answer your questions, scope your project and discuss potential fit.
Understand client's needs
Here we use the three C's to get a good understanding of the client's needs and business - Communication + Collaboration + Critical thinking.
Deliver maximum value
We ensure to exceed clients expectations by accomplishing maximum business value in dedicated time-frame and budget.
Partner with clients
Walking an extra-mile for our valued clients is a priority when this leads to creating long-term strategic engagement with them.
Infrastructure
Swift, Sustainable and Subtle is the type of infrastructural services eTatvaSoft provides to all of its clients. As a leading software development company in India, we offer state-of-art development facilities for web, mobile and other cross-platforms promising superior performance and quality.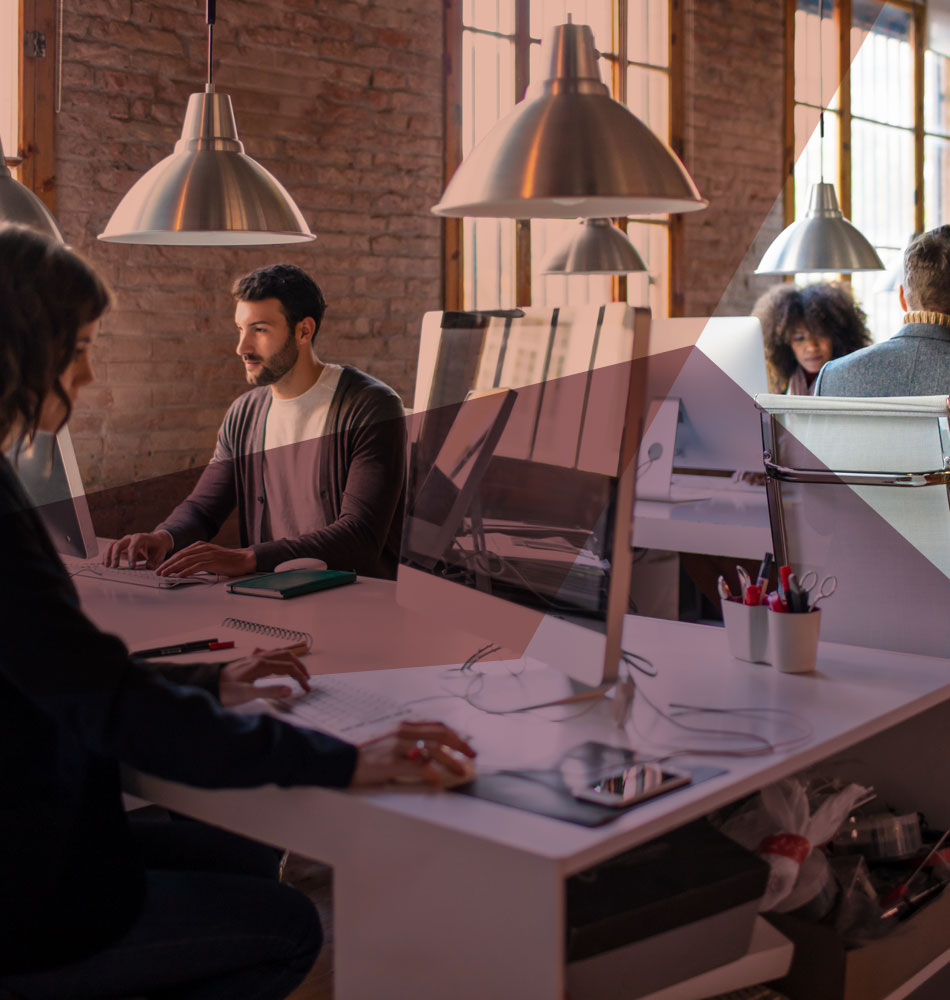 We are a dynamic and digitally-led team of web, mobile & open-source developers and designers working together in collaboration for our clients' success.
We inculcate various elements in the process of developing modern applications. Factors such as uniqueness, passion, authenticity, and technology expertise within their existing businesses.
Talent! We hire the top 1%.
We hire a talent pool of professionals who still need to prove they deserve the job, irrespective of their experience.
Service quality excellence
We have a team of people-oriented, excellence focused staff, who strive hard to deliver the best services from a concept to reality.
Frequent coaching
Over the course of years, we have been investing in, mentoring, and coaching professionals who create greener pastures for the company.
No micro-management
By the time you hire us, you will figure out what separates us from the rest. Tell us what you want and we will get it done!
User-friendliness
Our feature extensive, products do offer a great user-friendly experience. Plus, our services won't cost an arm or leg.
Great code
Here, the senior project leaders exactly know how to crack that code that unlocks the wider scope of scalability, security, and speed.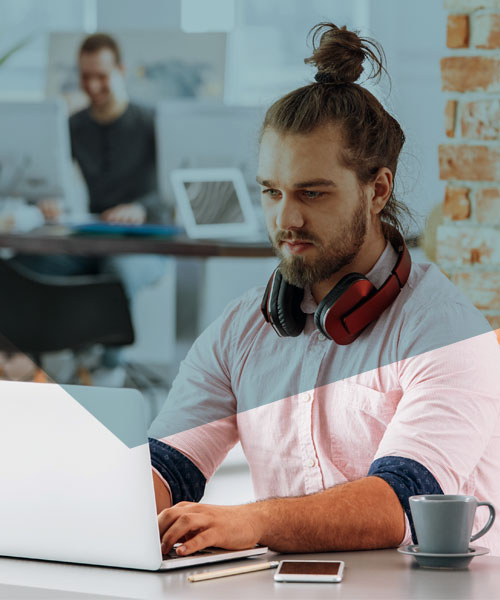 Location
eTatvaSoft is an emerging IT company in India, with headquarters in Ahmedabad (Gujarat). We maintain integrity, compliance, and comprehensive care of our valued clients in a highly protected environment. In addition, we have high-end servers and other IT services, such as high-end PCs, applications, equipment for a smooth functioning of the software, web and mobile application development. We thrive in flexibility and enable clients to come in for assessments, and inspections. We really look after our customers with an impeccable working environment.
Team
To reflect a strong business culture, we have a talent pool of 200+ highly qualified and seasoned web, ecommerce, and mobile app developers in India. We are moving towards smart solutions, augmented reality, and virtual reality as technology progresses. What we do is collaborate with customers and internet marketing departments to achieve the best possible results.Our software developers are passionate about producing accurate outcomes through best practice.
Join our team
eTatvaSoft is equipped with a variety of energetic young people who want to hit a lot of goals while maintaining a high level of quality. We foster a work climate at eTatvaSoft that allows workers to contribute their skills and create creative IT solutions for our clients. As a result, we are able to provide a win-win situation for everyone involved with us, whether it be our clients or our employees.
What can we help you with?
If you are interested in finding out more about how we can help your organization, please provide your details and project requirements. We'll get back to you soon.