Next article
Magento stores have distinctive hosting specifications compared to conventional websites, particularly if your store has a large number of products and/or customers....
PrestaShop vs Magento – Which is The Best eCommerce Platform?
Having a reliable eCommerce solution in place is crucial to the successful operation of any online business. When comparing popular eCommerce platforms, two of the most widely used ecommerce platforms are PrestaShop and Magento. Finding the best ecommerce platform to use from these two may be difficult. Therefore, before you hire PrestaShop or Magento developers India or world-wide, read this post for a detailed comparison of Prestashop vs Magento to help you decide whether to convert to Magento 2 or PrestaShop.
Table of Content
1. Prestashop: An Overview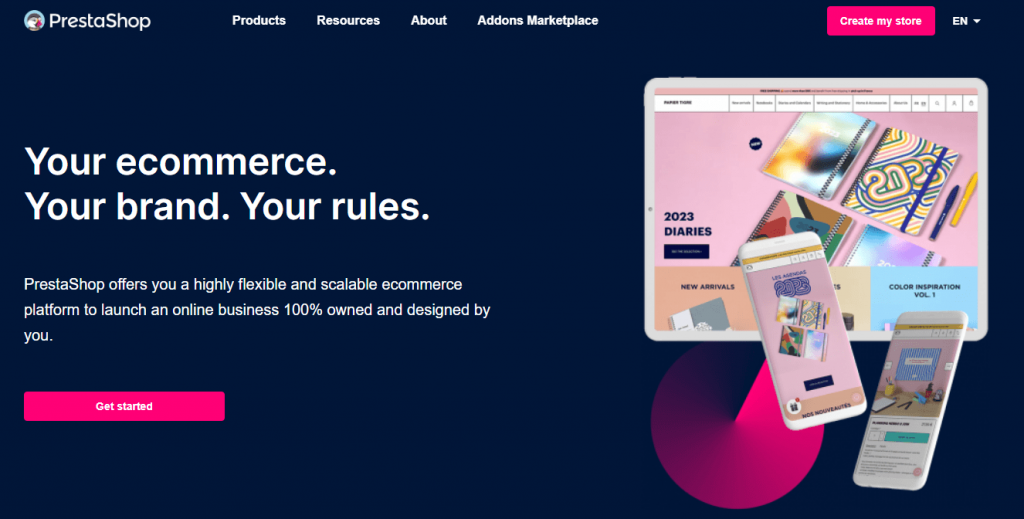 PrestaShop is a powerful, free, and open-source eCommerce solution. Although it is an open-source platform, PrestaShop is user-friendly and quick to set up. According to popular survey website builtwith, PrestaShop is presently powering more than 285,000 websites.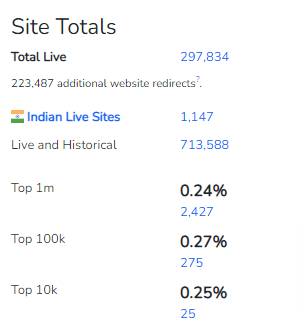 1.1 Advantages of PrestaShop
Easy to use: The PrestaShop e-commerce platform requires little to no technical expertise on the part of store owners. Installing PrestaShop is a breeze, and the platform's minimalistic front- and back ends only add to the streamlined experience.
Budget-friendly: Compared to self-hosted platforms, shared-hosting web services and cloud hosting are cheap options for those that don't need a lot of control over their PrestaShop business. PrestaShop is a low-cost option because of this.
1.2 Disadvantages of PrestaShop
Limited scalability: PrestaShop can only handle moderate amounts of traffic, thus it's best for ecommerce businesses of small sizes. Once a PrestaShop store reaches a certain size, there is a chance that factors like page load speed and back-end performance will slow down. Thus, large ecommerce websites shouldn't look to PrestaShop as their primary platform.
2. Magento: An Overview

Magento (Adobe Commerce) is another popular open-source platform used by more than 160,000 online stores as per Builtwith. The extent to which this platform can be modified is exceptional. On top of that, Magento 2 offers a large selection of useful Magento extensions and programs.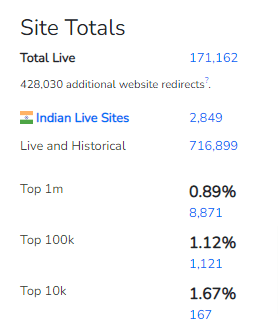 2.1 Advantages of Magento
Reserved solely for the largest eCommerce companies: High-volume sales, customer loyalty program administration, an abundance of pre-built functionality, streamlined payment and checkout are just a few of Magento's many impressive and advanced features.
Strong scalability: The Magento Enterprise edition is available for extremely busy online stores. It has gained notoriety for its ability to smoothly process up to 50,000 visits per hour. In addition, Magento is supported by a sizable group of programmers and a library of add-ons. In a nutshell, Magento guarantees the faultless operation of an ecommerce website, no matter how massive it may grow to be.
2.2 Disadvantages of Magento
Complication: Magento requires significant technical skills and expertise for installation, customization, and administration, which can make things difficult for those with less experience.
Could end up costing a lot of money: There are two categories of expenditures that might make Magento costly beyond the standard fees associated with things like continuous maintenance, upgrades, modifications to functionality, and plug-in software. The first is that Magento needs its own servers because it is a resource-intensive and robust solution. Second, store owners may have to spend more money on hiring developers because Magento is so complex that they need to have a background in coding to use it. Thus, this expense might not be a concern for massive enterprises, but it would be significant for small and medium-sized stores.
3. PrestaShop vs Magento – Detailed Comparison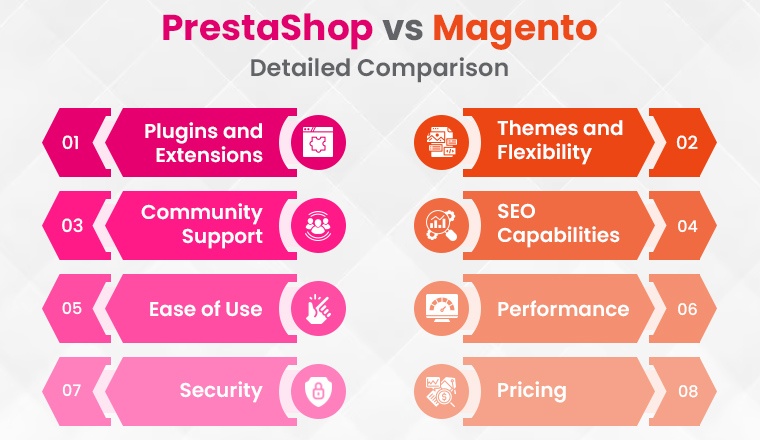 Before we go through a detailed comparison between two of the most popular open source ecommerce platforms, let's just check out which one of these two is trending on google trends.
3.1 Ease of Use
You should look for an eCommerce platform that strikes a fair mix between advanced capabilities and user-friendliness. Even so, if it required you weeks to master the ins and outs of your selected eCommerce framework, it wouldn't be particularly cost-effective.
Consequently, setting up a shop with PrestaShop is a breeze. It's best to start by seeing if your web provider has a platform installation option.
You can manually install Prestashop. After your PrestaShop store is up and running, you'll have access to a control panel with many settings.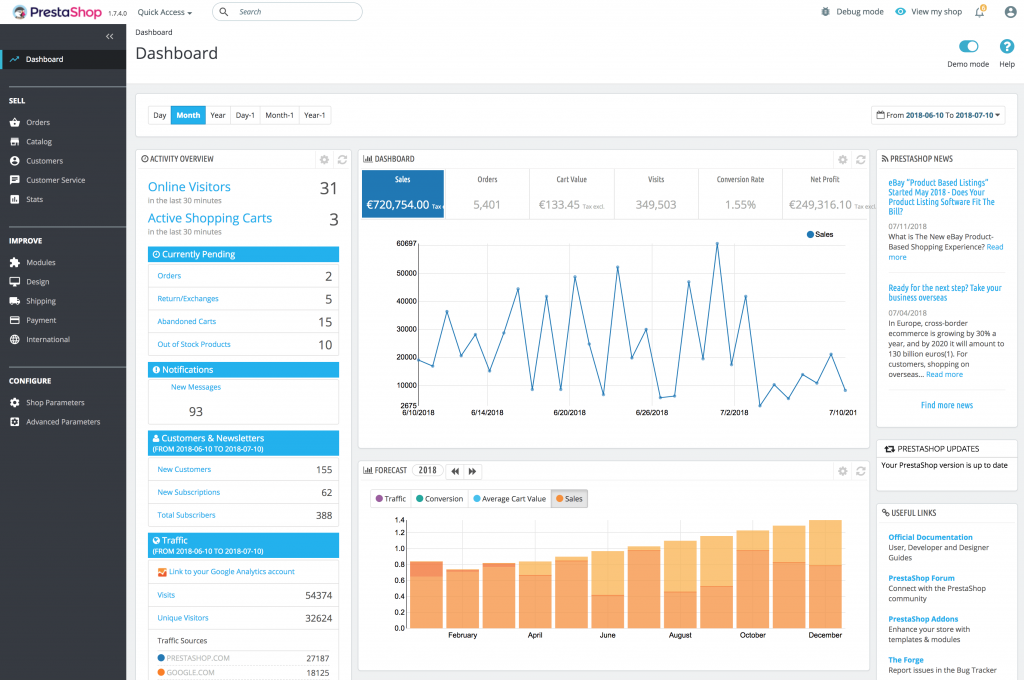 Source: PrestaShop Documentation
Although the dashboard's interface may look complicated at first as you saw in the above image, it's actually incredibly user-friendly. To add a new item, for instance, go to Catalog > Products and then hit the + New Product button.
The PrestaShop product editor is among the very finest we've seen. Even though it has many options, it is straightforward to use because of the tabbed interface.
It's simple to make a new product; just upload some images, give it a name, price, description, and you're good to go. In fact, you can also play around with other parameters, such as those linked to SEO settings. On the other hand, you can decide how much of an individual product's details you want to change.
Setting up Magento is fairly equivalent to setting up WordPress. In some cases, the web host will offer an automated platform installation. Still, if you'd rather do things by hand, that option is available.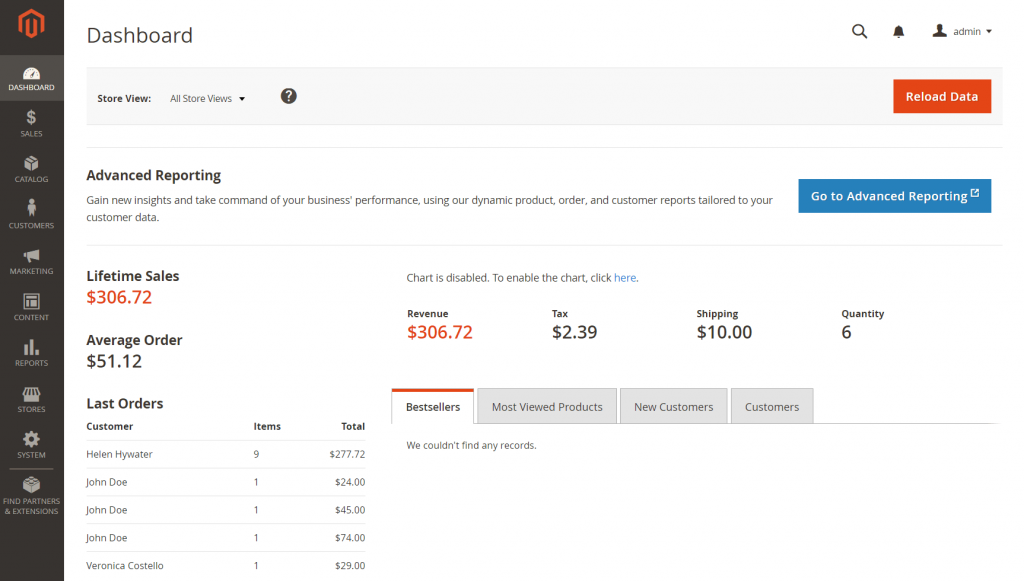 You can access Magento's administration panel once it has been installed on your server. Initial inspection of the dashboard reveals its seeming simplicity.
Furthermore, as you explore each section, you'll find that Magento offers an overwhelming number of configuration possibilities.
Ads, email marketing, search engine optimization, and review management are all accessible from a single tab. In turn, these subheadings offer a wealth of customizable possibilities.
One of the first things you'll notice about Magento is that its editor isn't nearly as intuitive to use as PrestaShop's. While PrestaShop isn't exactly missing in functionality, this one does provide more.
It takes only a few minutes to add a new product in PrestaShop. Magento, on the other hand, will require you to spend more time digging into its options to get the product just how you want it.
Briefly summarizing the observations so far, the Magento framework appears to have more configuration possibilities. Although this isn't necessarily a bad thing, it does make the platform more difficult to use than PrestaShop, especially for those who aren't experienced with eCommerce.
3.2 Pricing
Free versions of Prestashop and Magento, both of which are widely used, have all the essential tools for creating a functional online store. Both PrestaShop and Magento 2 are open-source eCommerce software options, but they each offer their own set of advanced features.
Magento Open Source is the free edition of Magento. After installing Magento, adjusting the CMS to fit your company's specific needs is a breeze. If you go with Magento, your only cost will be for the hosting service itself.
PrestaShop is another open-source web storefront that is free to install but requires a hosting fee. Prestashop, like Magento, allows for the installation and modification of extensions.
Magento and PrestaShop don't differ greatly in their operational expenses. When it comes to big-size businesses, nevertheless, a lot of differences are seen, and therefore Magento provides much better price solutions.
3.3 Plugins and Extensions
Add-ons, such as plugins and extensions, allow you to expand the functionality of your base e-commerce platform. You may wish to improve the safety of your ecommerce website or increase its search engine optimization. Plugins and extensions are available for both Magento and PrestaShop. Let us examine the options they have.
3.3.1. PrestaShop Add-ons and Plugins
There are many useful extensions and plugins, both free and commercial, available on the PrestaShop Marketplace. In the market, items can be quickly filtered based on whether or not they cost money. PrestaShop modules like banners and featured products, in addition to integrations with leading branding, billing, delivery and fulfillment platforms, are available as free alternatives.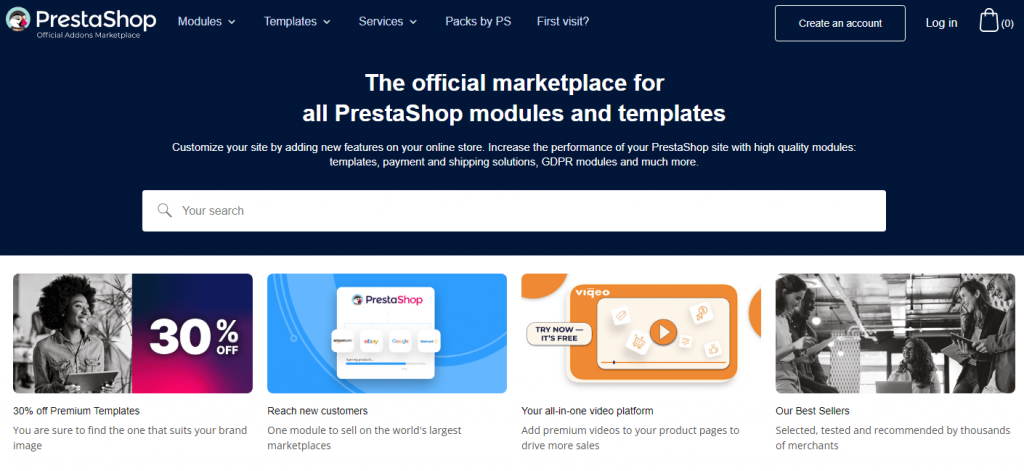 Image Source: PrestaShop Marketplace
Modules and extensions for PrestaShop that are often used:
Experienced Professional in Search Engine Optimization
Creative POP-UP
Banner for Shopping Carts
The Amazon Online Store
Carts Guru
Introducing MigrationPro, the Prestashop Upgrade and Import Application
Enhanced Capabilities for Square's Payment Processing Gateway
Handling Prestashop's Product Feed
3.3.2. Magento Extensions
If you browse around the Magento Marketplace, you'll see all the add-ons and enhancements that may be used with Magento.
Service quality, transactions, protection, advertising, administration, finance, shipment, delivery, and site optimization are just some of the areas that the plugins cover.
MailChimp and Square are just two examples of the numerous free plugins available. Some add-ons, like the Multi-Vendor Marketplace, cost money but could be well worth it if they allow you to offer on marketplaces outside of Amazon, Alibaba, and eBay.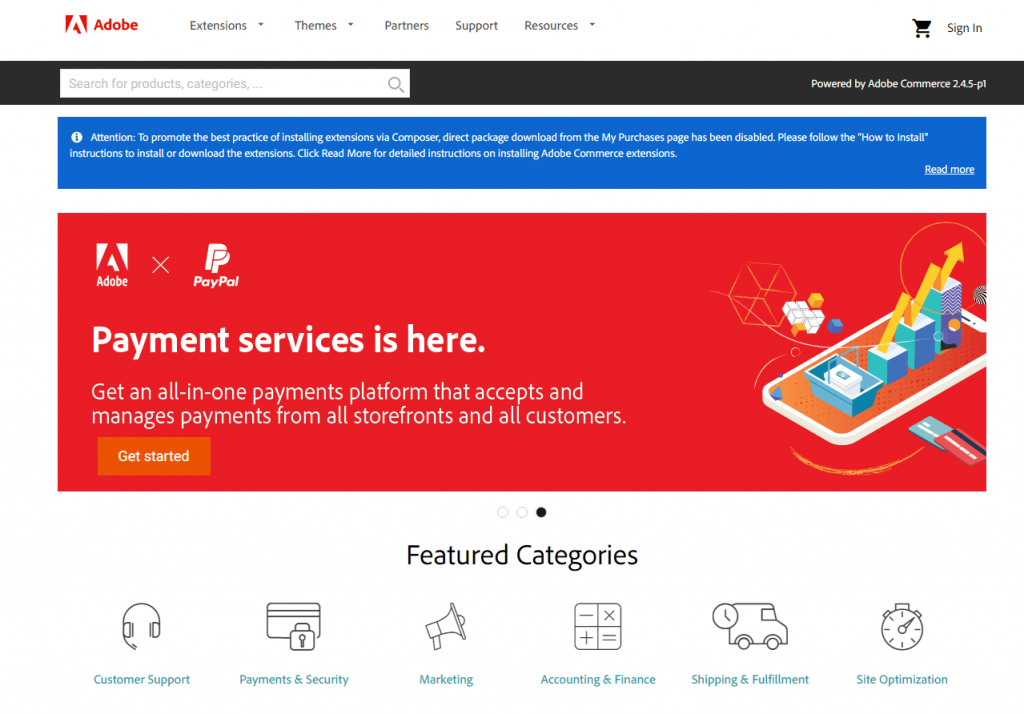 Popular Magento plugins and extensions:
Mailchimp
Square Payments
Market with Multiple Sellers
LiveChat
Shipping Management Made Easy With ShipperHQ
ShippingEasy
Connecting to Quickbooks Online
Management of Magento product feeds
Further Read: 7 Best Tips and Tricks to Secure Magento Site
3.4 Security
Ecommerce businesses can suffer significant costs if security is compromised. That's why it shouldn't come as a surprise that both Magento and PrestaShop include robust safety features to forestall hacking attempts.
New security patches are released by Magento frequently to fix newly discovered flaws. Therefore, it provides a safety measure that is absent in Prestashop. Moreover, the platform supports the installation of powerful plugins, which can guarantee the safety of your online store.
Prestashop offers a self-hosted option that you may install on your own server. Prestashop is a popular choice for website hosting and is used by a large number of people. Having administrative privileges and access to support staff is preferable if a higher level of security is required. Therefore, regardless of the tool you end up using, we advise going the self-hosted route.
3.5 Themes & Flexibility
Magento and Prestashop both can pursue the marketplace for pre-made theme options. Nowadays there are many Magento themes to choose from in the Magento theme store.
Simultaneously, PrestaShop offers its customers a huge selection of almost 3200 pre-made templates. In addition, the 15 available PrestaShop theme classifications include such diverse sub-headings as "Food & Restaurant," "Home & Garden," and "Health & Beauty." The preview version of these themes is available as well.
As a result, PrestaShop has many more available themes than Magento. Users can buy themes from third-party sources like themeforest.net in addition to the themes given in the marketplace of the platforms. When designing your online store, don't forget to check out these must-have PrestaShop templates.
Since both are freely available to the public, retailers have complete creative control over the look and feel of their online stores by adapting the pre-made themes or creating their own from scratch.
3.5.1. PrestaShop Built-in Features
You probably already know that PrestaShop can accomplish all you'd need in order to run a successful online store, including product creation and management, promotion management, currency and language flexibility, and decreasing the number of abandoned carts.
In addition, PrestaShop includes ecommerce analytics tools that show customers how their marketing campaigns, website traffic, product revenues, and customer base are all faring. Furthermore, the system creates predictions from these numbers.
3.5.2. Magento Built-in Features
In the same way, Magento has all the capabilities you need to run an online store, making it a complete solution.
In addition to being able to track sales, abandoned carts, and other metrics, Magento can also produce reports detailing this data. Magento also makes it simple to create a storefront that works well on mobile devices.
The Magento Open-source edition, nevertheless, has less features than the Magento Commerce edition. Consumers of the open-source version of Magento may need to download extensions in order to make use of some of the features offered in the paid Magento Commerce edition, such as support for different languages and currencies. There is additional information about Magento Commerce's unique capabilities here.
There is no doubt that Magento Commerce's in-built features guarantee top-notch performance in the realm of electronic commerce. In addition to the fundamentals, it emphasizes the following:
Classifying and displaying customers. Customers' age, gender, geography, and buying habits can all be used to tailor a user's online storefront.
Changeable product connections based on a set of rules. Shopkeepers have the option of using predefined rules to automate the process of presenting relevant upgrades, cross-sells, and related products to different types of customers.
Flexible searching. Because of this function, websites with extensive catalogs can extend their search capabilities with ease. Customer misspelling recommendations, attribute weighting assistance, and synonym management are just a few of the features that help boost relevance and conversions.
3.6 Performance
Both Magento and PrestaShop are self-hosted platforms, which can affect their performance. In other words, the hardware on which your store runs will have a significant impact on how well it operates.
For instance, it doesn't matter what kind of web host you choose. You're likely to have trouble if your online shop has thousands of daily users and you're only hosting it on shared hosting. Finding the proper hosting provider and policy that fits your needs is essential.
It's true that your web host isn't the only determinant in how quickly your site loads, but there are several. For instance, your page size could increase if you use too many programs or if you upload several images with extremely large file sizes. Your site's performance is likely to decrease in each of these scenarios. However, you can maintain your online shop running smoothly with a number of different methods.
Still, Magento has a stellar reputation for scalability. Technically put, if you're receiving a fair volume of traffic and employing the best eCommerce hosting services option, a Magento shop will typically run smoother than a PrestaShop store. That's not to argue PrestaShop is badly made; it's just that Magento does a better job of keeping your server resources under control.
3.7 SEO Capabilities
Customers will have a hard time discovering your store or website through search engines if you haven't optimized it. It is important for your website to appear in search engine results pages (SERPs) not only when people search for your brand name but also for keywords associated with the items or services you offer. While it's important to focus on the content, keyword optimization, and technical aspects of your website, it's also good to implement the right design attributes including creative logos, brand colors, and an intuitive web design.
We'll compare PrestaShop vs Magento from an SEO perspective because we know that both can help you increase your sales organically.
3.7.1 SEO for PrestaShop
Your efforts to optimize your PrestaShop store will determine how well they turn out. In order to optimization, the following are the things you need to make sure:
The website is well optimized.
All of your URLs are neat and tidy.
You use appropriate keywords.
Your site is optimized for mobile devices and loads rapidly on desktop computers; your metadata has been kept up to date.
Modules that aid with SEO can be purchased for a price. You can improve your website's search engine optimization (SEO), and structure or even add a blog by purchasing a PrestaShop SEO module tailored to your specific needs.
3.7.2 SEO for Magento
By modifying the software's open-source code, Magento users can improve the software with better metadata and headers, layout, URLs, and more.
Magento's SEO capabilities are equivalent to those of PrestaShop. Yet, Magento may be preferable for Magento SEO modification due to the greater availability of online technical support for those that require assistance in doing so.
3.8 Community Support
Having a technological problem that you can't figure out how to fix is the worst. Software developers are aware of this, which is why they always offer some sort of customer service. Support is handled differently by PrestaShop and Magento.
Even for open-source users, Magento offers free assistance. The program also includes extensive online help in the way of user manuals for pretty much every job you may attempt with the software. In addition, if you need more assistance, you can contact a Magento partner.
While official Prestashop help isn't free, you may often discover helpful tips via an online community forum. If you can't solve your problem on your own, PrestaShop offers paid assistance packages tailored to specific needs, such as migration or tickets. You may also submit a form to get a price for assistance tailored to your unique situation.
Magento is more complicated than PrestaShop, but it offers more free support resources.
4. PrestaShop vs Magento: Tabular Comparison
| | | |
| --- | --- | --- |
| Key attribute | Magento 2 | PrestaShop |
| Ease of operation | Needs Expertise in a Specific Field | Newbies can opt |
| Features | Superior in-built compatibilities | Basic |
| Extensions | More than 5,000 Add-Ons | A whopping 4,000 add-ons |
| Optimal stock levels supported | Supports up to 200,000 SKUs (optimized for up to 500,000) | Up to 100 000 products |
| Cost | Open Source | No fees |
5. PrestaShop vs Magento – Which One is Ideal for Your Business?
Eight key differences and similarities between PrestaShop and Magento have been reviewed and contrasted in this post.
Although PrestaShop is open source, it is very simple to set up and administer. It has tens of thousands of modules available to further customize your e-commerce site. In addition, the platform's abundance of pre-made themes is unparalleled.
However, the open-source nature of PrestaShop enables a great deal of personalization. Therefore, PrestaShop is a great option for newcomers or small to medium-sized enterprises (SMEs) that value efficiency.
On the other hand, Magento isn't universally adored by shoppers. Also, it might be rather costly. However, Magento's strengths lie in its attention to eCommerce and its ability to expand well. In reality, many well-known firms throughout the world have put their faith in the Magento e-commerce platform.
As a result, Magento Open-source is a fantastic option for smaller businesses, while Magento Commerce is an even better fit for enterprises of any size.
PrestaShop is recommended for smaller to medium-sized online shops because of its user-friendliness, abundance of pre-made templates, and ability to be customized. However, when it comes to large-scale stores that receive many visitors at once, Magento shines.
Comparing both eCommerce platforms, Magento vs PrestaShop, it's clear that there is no clear winner. In reality, there are pros and cons to using any given platform. Therefore, your business's needs and goals will dictate which platform is the better fit.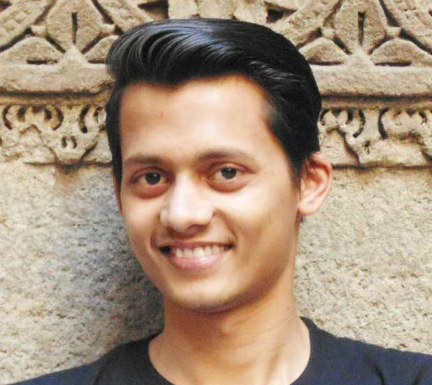 Hardik Dhanani
Hardik Dhanani has a strong technical proficiency and domain expertise which comes by managing multiple development projects of clients from different demographics. Hardik helps clients gain added-advantage over compliance and technological trends. He is one of the core members of the technical analysis team.