Would you like to get in touch with us?
Our Angular JS Consultants are happy to help. Simply click the Get a Free Quote Button.
Customized Angular Development Services
Harness the unparalleled skills and experience of our Angular developers for high-quality deliverables
Angular Development Experience
Our comprehensive experience in Angular Web app development helps clients to achieve exemplary business results to their complex business challenges. We facilitate clients with best-in-class AngularJs development services utilizing the skills of our dedicated Angular development team and setting a qualitative benchmark. As a top Angular development company in India, we ensure rich user experience through Angular directives and dynamic websites.
Angular Mobile Friendly Web App Development
Angular Enterprise Software Solutions
Payment Gateway Integration
Instant Chat Implementation
Logistic and Automobile Solution
Healthcare Solution
Angular Customized Solutions
Angular Real Time Application Development
Technology Stack
Backend Development
.Net
PHP
Java
Node
Ruby on Rails
Serverless
Express
Front-end Development
Database
MSSQL
MySQL
MariaDB
PostgreSQL
MongoDB
DynamoDB
Firebase
Elasticsearch
Testing
Selenium
Katalon Test Studio
Test Rail
Apache JMeter
OWASP ZAP
BrowserStack
Postman
Cloud & DevOps
AWS
Google Cloud
Azure
Docker
Kubernetes
Jenkins
Others
Sequelize ORM
GraphQL ORM
TypeORM
Jira
Slack
Trello
Microsoft team
RESTful API
Why should I choose eTatvaSoft for angular development services?
Selecting the AngularJs development services can help you build robust and efficient web and mobile applications with minimum development cost and gives you competitive advantage
AngularJs developers at eTatvaSoft are smart and adept at understanding the client's needs, and easily integrates it as features. We can help you make the best use of AngularJs framework and harness features like front-end interfacing, deploying data binding and injecting dependencies. As a leading AngularJs development company, we have years of experience in developing Interactive enterprise apps that accelerates business growth.
Get Expert Angular Consultation
Flawless Design
Explore the best design with the help of our experienced Angular developers for your project.
Effective Code
We code by using a suitable AngularJs framework to cater business needs and demands.
Easy Communication
Stay updated with daily code validations and data reporting with AngularJS web programmers.
How to Hire an AngularJs Development Team?
Accelerate your time-to-market and quality of developed apps using our expertise in Angular development. We help in transforming custom ideas into robust and high performing web applications.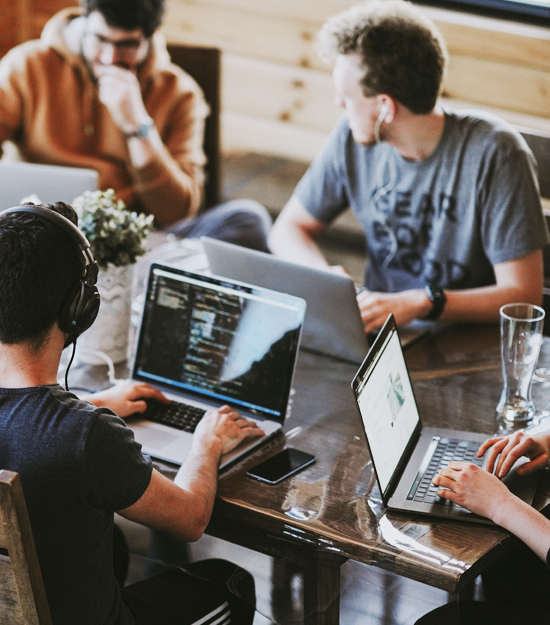 How the Angular Development Team at eTatvaSoft Works?
As a leading Angular web development company, We aim to provide cost-efficient and real-time business solutions. We follow a standard business practice before initiating your angular project
Requirement Discussion

Take us through your business goals, company profile, and services. Our business analyst will recommend suggestions on projects based on it.

Get introduced to your New Angular Team

To meet your unique business needs, we will pick Angular Developers that fit best to your requirements.

Initiate Your Project

It's time to kick-off your new Angular project in coordination with your existing project management team for remarkable results.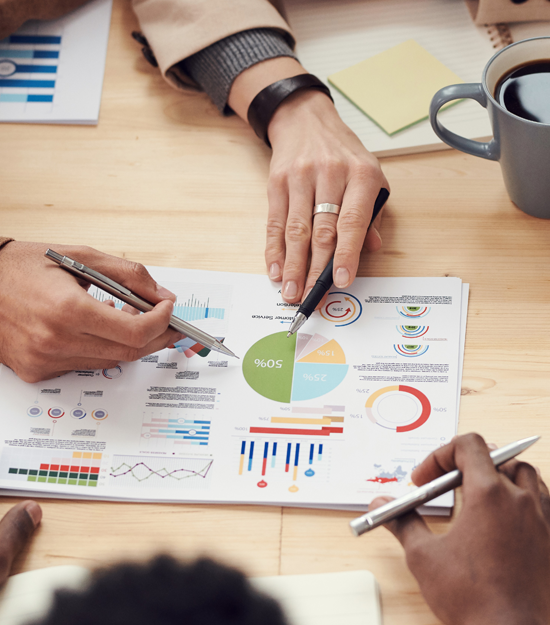 Angular Development Engagement Model
Dedicated Angular Development Team

Considering different facets of your business domain, we suggest a unique type of engagement model which is the flexible hiring model that would work best for your business needs. The dedicated Angular development team will be fully committed and ready to guide you through this development process and transformation.

Fixed Price Model

In the Fixed price model, there is a pre-decided value offered to businesses based on the scope of their work, technical complexity and utilization of different functions of Angular JS development framework. You can easily develop PWA(progressive web apps), simplify UI/UX, Angular web App customization and more.
Key Benefits of Angular Web Application Development
Scalable
Angular is using TypeScript, a superset of JavaScript, which allows you to write scalable and clean code.
PWA
Delivers dynamic, easy to install, and zero load-time Progressive Web Apps to enhance your web platform.
High Speed and Performance
Angular provides high-speed capabilities without compromising its performance.
Angular CLI
Accelerate the implementation process by allowing quicker implementation and project testing.
Two Way Data Binding
No need to change the DOM elements as they can immediately manipulate application objects.
Ready-made Solutions
Packed with the rich feature set and ready-made modules to minimize the writing of getters and setters.
Large Community Support
Get help from a huge community of Angular JS developers in accomplishing the aspirations.
IDE
Detects the error and gives instant feedback while developing the code.
Effortless Testing
Perform automated testing without memorizing any sequence on an effective basis.
Let's start your Angular Development project now.
Our Angular consultant will get in touch with you with relevant information & quotation.
FAQs
How do your Angular developers connect if we have different time zones?
Our AngularJs Developers work in the IST time zone. However, we always keep 2-3 hours of time overlap window, where you can get time to do effective communication with the team. To know more, get in touch with us at info@etatvasoft.com
What are the advantages of using Angular as technology?
Angular is a mobile and desktop web application platform for creating efficient and sophisticated web applications mainly single-page apps.
Following are the benefits provided by Angular:-
Scalability
Reduced development cost
Easy Updation
Reduced time to market
Browser compatibility
Re-usability
REST friendly
How can I track my Angular project development progress?
We commonly use project management tools such as Jira, Atlassian, Trello, Asana, Google Drive, e-mail, Slack, and Skype, depending on the client's preferences. As a result of this, You will gain a clear understanding of the project, as our team holds daily or weekly meetings for Angular development project updates and discussion.
What should I do if I have an existing Angular web application and want to fix/resolve some issue in it?
You can reach our team at info@etatvasoft.com and provide your existing web application link, backend detail, code along with the list of issues you are facing. Our Angular experts will review your existing Angular web application and we will reach out to you with an appropriate engagement model. Do not worry about confidentiality, we always sign the NDA with the client to ensure their privacy is maintained.
Will I own the legal rights of my Angular project?
Complete ownership is guaranteed to our clients for their projects. You will get the following in conjunction with the project:
Copyright
NDA
Intellectual Property
Source code
What if I don't like the work of the deployed developer for my Angular project and I want to change the developer?
Yes, you can change the Angular developer by informing us prior. We will arrange an internal KT session so that the new Angular developer will require lesser time to adapt to project requirements. Nevertheless, we always keep a backup plan ready.
How do you manage my Angular Project code?
We have a team of Angular developers who ensures using Github/bitbucket/SVN when it comes to source code management and version control.
Do your Angular programmers use SEO-friendly design and development methods to build a search engine-friendly website for me?
Yes, our Angular developers are experienced in creating SEO-friendly websites that take into account all aspects of SEO, such as server-side rendering, interactive and evolving UI/UX patterns, using schema mark-ups for rich snippets, and creating crawlable site architectures and URLs to make your website more SEO-friendly.
Do you provide Angular Web application maintenance and support service?
Yes, we are a full fledge AngularJs development company and we do provide a complete Angular maintenance and support period which is customizable based on the client's request.
Mainly our maintenance support for Angular projects includes the following:
Bug resolution
Angular Code optimizations
Performance improvements
Angular upgrade
Project Enhancement and Back up
What is the difference between AngularJS and Angular 2?
The major difference between AngularJS and Angular 2 are:
AngularJS follows the traditional MVC architecture and Angular2, on the other hand, has a component-based architecture.
AngularJS is written in JavaScript and Angular 2 is written in Typescript
Angular supports CLI which reduces the efforts of the Angular developer drastically. The same is not supported by AngularJS.
Angular uses unidirectional change detection. Rather than using directives like AngularJS, Angular makes use of Hierarchical Dependency Injection to boost the framework's performance.
AngularJS was not building for Mobile support and Angular 2 was mainly build for mobile application support
What back end technologies do you prefer with Angular?
There are many backend frameworks to pair with Angular development, below are few best options:
Node Js
PHP
.Net
Java
Ruby On Rails(ROR)
What can we help you with?
If you are interested in finding out more about how we can help your organization, please provide your details and project requirements. We'll get back to you soon.