Would you like to get in touch with us?
Please send us your OXID Development requirement by simply clicking the Get a Free Quote Button.
Customized OXID Web App Development
Start hiring the best-in-class team OXID developers from our large pool of technology mavens.
Oxid Development Experience
eTatvaSoft is a reliable Oxid development company catering to different eCommerce development needs uniquely. We have a diverse community of OXID developers with vast expertise in designing applications of all sizes and sophistication, ranging from innovative websites to immersive enterprise apps, tech to appealing eCommerce solutions, and open-source to rapid app platform growth.
OXID Customization
OXID Theme Development
OXID Module Development
Fashion & Lifestyle Solution
Retail Solution
Third Party Solution Integration
Payment Integration
Clothing & Apparel Solution
Technology Stack
Backend
Front-end
HTML
CSS3
JavaScript
jQuery
Database
Testing
Selenium
Katalon Test Studio
Test Rail
Apache JMeter
OWASP ZAP
BrowserStack
Postman
Cloud & DevOps
Apache
Nginx
DigitalOcean
HostGator
GoDaddy
Others
Payment Gateways Plugins
Google API
SendGrid
AWS S3
Jira
Slack
Trello
RESTful API
Why Hire an Oxid Developer from us?
Overcome your loopholes of combining multiple features within a single eCommerce portal with OXID eCommerce development to enhance customer engagement.
With OXID eShop development customers can develop their eCommerce store and can surely find the right solutions. Quality of work always rest assured with the help of our professional OXID eshop developers. eTatvaSoft is a leading OXID Development company providing ideal solutions for all kinds of B2B solutions and B2C platforms. Deliver breakthrough business results by employing the best in breed OXID Development services team at eTatvaSoft.
Get Expert Oxid Consultation
Flawless Design
Explore the best design with the help of our OXID developers for your project.
Effective Code
We code by using suitable frameworks to cater to business needs.
Easy Communication
Stay updated with daily code validations and reporting sheets with developers.
How to Hire an Oxid Development Team?
Using the experience of our OXID developers we will accelerate your Web app development time and boost the consistency in eShop building. Our team assists your business in developing custom eShop that are both stable and high-performing.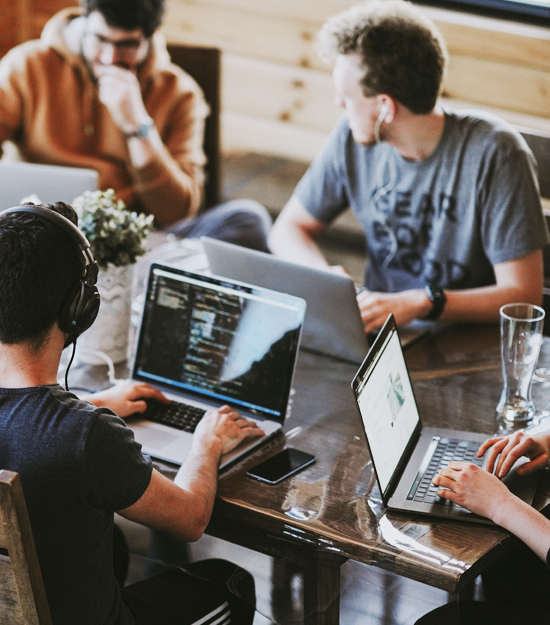 How does the OXID Development team at eTatvaSoft work?
We at eTatvaSoft strive to offer businesses a broad array of OXID development services by assisting them in all phases of development to drive maximum performance.
Discussion Project Needs

Take us through your business agendas, service offerings and other company details and based on that our experts will provide the best technical recommendation for your project.

Meet your new OXID team

We will choose OXID Developers that best fit your requirements to satisfy your specific business needs.

Initiating your project.

It is the right time to jumpstart your new OXID project in collaboration with the current business team for outstanding results.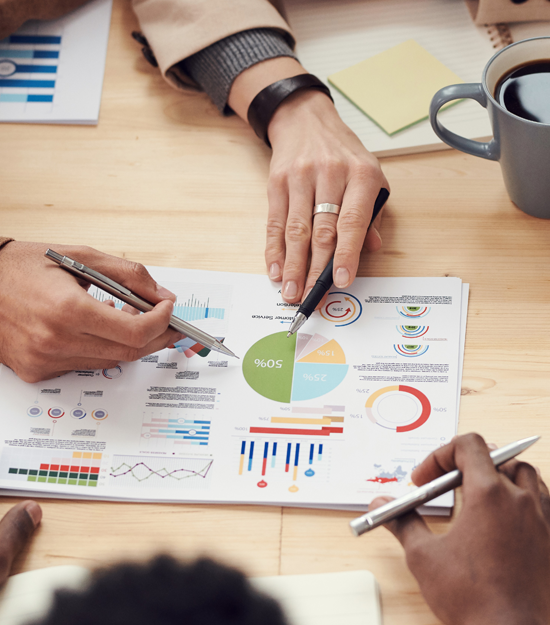 Oxid Development Engagement Model
Dedicated OXID Development Team

We have a fully-determined OXID Development team that is assigned full time to cater to your unique development needs. This dedicated team of OXID developers comprehensively understand your complex business challenges and customize suitable OXID Development framework. We ensure to develop scalable, robust, and high-performing solutions and assist your business in all phases from set up, implementation and post development services.

Fixed Price Model

As a leading OXID Development company, our tech mavens deeply understand what is ideal for a business and which model will help them reap long-term benefits. Based on the prerequisites, our OXID experts recommend a Fixed-price model, when the business scope is specific, budget is fixed and requirements are consistent. Leveraging functionalities of OXID eCommerce development, we offer businesses to pay a fixed price for all milestones of project deliverables.
Key Benefits to Choose OXID Development
Easy Connectivity
OXID eShop is able to connect easily with third-party services
Highly Customizable
OXID platform uses the Smarty Template engine which is easily customizable.
Stable Platform
OXID platform is very modular and can be used for B2B and B2C industries.
Robust
With OXID enterprise, we are able to run more than 100 online stores with a single backend
SEO Optimized
OXID platform provides an optimized way to set up SEO properties.
User-Friendly
It gives a great shopping experience with Omnichannel integration
Social Media Connectivity
OXID also provides Web2.0 tagging Functionalities that helps in easier social media connectivity
Multi-Lingual
OXID stores have multilingual support and its usability is good among the eCommerce industry.
Secure
OXID stores offer Object-oriented programming for companies to protect data from any data breach
Let's start your OXID Development project now.
Our service team will get in touch with you with relevant information and proper documentation.
FAQs
How much does it cost to build a OXID eCommerce store?
The cost of developing an OXID eCommerce store varies from project to project depending on several factors such as complexity involved, the number of features to be integrated, the scale of the project, and the experience level of developers. Get in touch with our OXID experts for the best cost estimate of your project.
Do you provide support and maintenence service after development?
Yes, eTatvaSoft provides all-around support and maintenance services after development. To ensure smooth and continuous performance, we provide 30 to 60 days of OXID web development support to all our clients which starts when your last milestone is accomplished and delivered. If you want to extend the support after this it is possible by signing the OXID maintenance and support service contract.
Why do you suggest OXID? What are the benefits for using OXID?
OXID e-shop has been published and developed as commercial open source software by OXID eSales, which means that users could benefit from advanced, fast, and high-quality development and also long-term and dependable investment security.
OXID e-shop has a compact and well-structured code base and is able to deliver content rapidly.
OXID e-shop is scalable and modular to extend any functionality you imagine with small size database-driven performance.
Our customers benefit from the implementation of fully customizable and flexible solutions from the knowledge and ability of experienced OXID e-shop developers.
What OXID services do you provide?
As a leading OXID development company, we have served significant B2B and B2C clients with custom and flexible OXID development services, building modular, scalable, and robust OXID eShop for their businesses.
At eTatvasoft, our experts provide the following services:
OXID eShop development
PSD to HTML Conversion
Payment Module Integration
OXID store design & development
OXID Module development
OXID Theme development
Do you provide OXID customization?
Our valuable clients benefit from the implementation of highly customizable and flexible eCommerce solutions from the knowledge and abilities of our proficient OXID eShop developers. As a OXID development company, we deliver excellent OXID eShop development services to our clients who wish to develop their eCommerce stores with the right solutions. Our rich experience in a diverse range of projects and our close strategic partnership with OXID makes us a trusted partner for your eCommerce project. We can efficiently extend the robust OXID eCommerce solution according to your specific requirements. Our vast knowledge in the field of ERP, PIM, and eCommerce enables us to integrate any kind of solution in your existing environment.
Do you provide OXID theme integration service?
For the easy user experience and great performance, we at eTatvaSoft exclusively merge modern tools with OXID store designs. Get a complete suite of OXID design and development services for your online store for maximum performance.
Which programming langauge and technologies used by OXID?
Languages & Platforms: JavaScript, PHP, jQuery Database: MySQL Front-end: HTML5, CSS3 Deployment/ Server Management: Apache, Nginx, DigitalOcean, HostGator, GoDaddy
Which industry domains your OXID developers are experienced with?
When it comes to on-demand OXID web development, we offer the best OXID development services to give you a competitive edge in the market. Our OXID developers have years of experience in providing up-to-mark OXID services to all major industries like Home and Lifestyle, Fashion, Travel industry, and so on.
What can we help you with?
If you are interested in finding out more about how we can help your organization, please provide your details and project requirements. We'll get back to you soon.