Would you like to get in touch with us?
Please send us your React Native App Development requirement by simply clicking the Get a Free Quote Button.
Customized React Native Applications
Our React Native developers team can accelerate your development process and enhance user experience
React Native Development Experience
Plan, discuss and Innovate. eTatvaSoft is a leading React Native development company in India that focuses on delivering custom business needs from planning, to discussing the plan with us and we innovate their product. Our React mobile app experts have ample experience and possess a rich skillset in creating complex and dynamic React Native apps, websites and interactive business software solutions.
Bespoke React Native App Development
M-Commerce Solution
Map and Location Tracking
Logistic and Automobile Solution
Enterprise React Native App Development
Lifestyle Digital Solutions
Healthcare Solution
Instant Chat & Video Call Solution
Technology Stack
Backend
.Net
PHP
Java
Node
Ruby on Rails
Front-end
React Native Elements
Material-UI
NativeBase
Database
SQlite
CoreData
Realm
Firebase
MySQL
MSSQL
Testing
Appium
Katalon Test Studio
BrowserStack
Cloud & DevOps
Enterprise Distribution
CI/CD
GitHub Action
AWS
Google Cloud
Azure
Others
Third Party API/SDK Integration
Jira
Trello
Slack
BLE
Redux
Socket.IO
GraphQL
RESTful API
Why Hire React Native Developers from us?
If tailored React Native development services are your business priority then eTatvaSoft is an ideal choice to gain business profitability
Competent and highly-skilled React Native developers at eTatvaSoft are proficient to understand business requirements and easily imbibe them in our React Native business offerings. Harnessing the power of React Native framework, we impart round-the-clock support during the whole development process for optimized, result-driven, and secure mobile solutions.
Get Expert React Native Consultation
Flawless Design
Explore the best design with the help of our React Native developers for your project.
Effective Code
We code by using suitable frameworks to cater to business needs.
Easy Communication
Stay updated with daily code validations and reporting with react native programmers.
How to Hire a React Native Development Team?
Attract and engage users using React Native programming Language to maximize user experience and develop intuitive cross-platform mobile applications. Our Native react rapid development services bridge the gap between what your customers want and what you can offer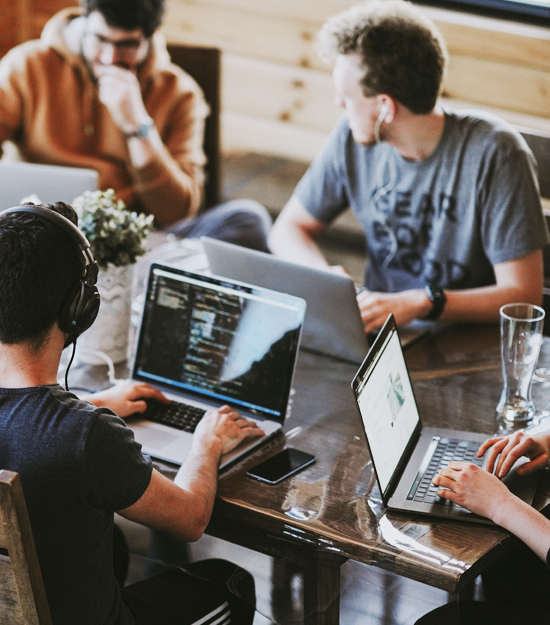 How does the React Native development team at eTatvaSoft works?
At eTatvaSoft, we focus to deliver qualitative React Native development services that improves UI, enhance performance and offer cross-platform experience
Requirement Discussion

Lead us through your organization values, corporate background, and resources. Our organization analyst will suggest plans for React Native projects based on it.

Get connected to the React Native team

We will customize a skilled team of React Native Developers that best suit your specifications to fulfill your specific business needs.

Lets implement your idea

For higher efficacy, it's time to initiate your React Native development project in strong collaboration with our team.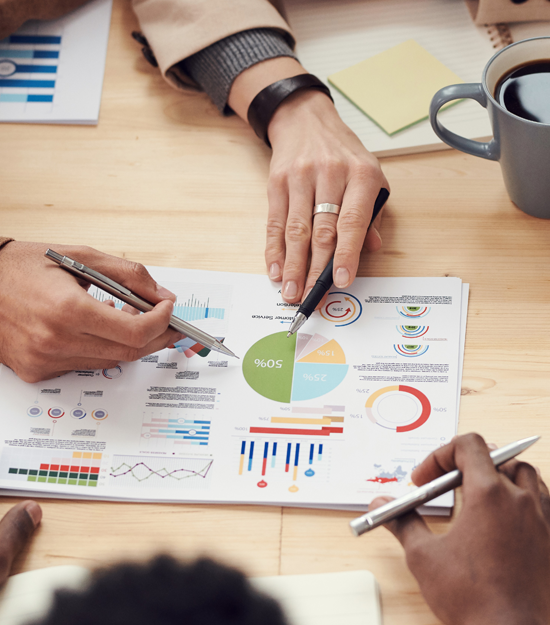 React Native App Development Engagement Model
Dedicated Development team

Handpicked talent and fully dedicated React Native App development team to cater to your unique and market driven development needs for scalable, robust, and high-performing applications. Our React Native developers have the ability to comprehensively understand complex business challenges and customize a suitable mobile app development framework for businesses to build top-notch features, intuitive user-interface, and robust software architecture.

Fixed Price Model

As a leading React Native development company, our tech mavens deeply understand what is ideal for a business and which model will help them reap long-term benefits. Based on the prerequisites, our react native experts recommend a Fixed-price model, when the business scope is specific, budget is fixed and requirements are consistent. Leveraging functionalities of React Native development framework, we offer business to pay a fixed price for all milestones of projects deliverables.
Reasons to Choose React Native Application Development
Cross-platform Compatibility
With incredible features React Native allows developers to build both iOS and Android platforms
Native Like App
Using range of featured-rich component library we can develop native like mobile app
Responsive UI
A design that perfectly fits into multiple bunches of devices, screen resolutions
Live Updates
Certain React Native updates for users can be easily pushed without the need of following the app store cycle
Community Support
Backed by Facebook and large community, Learning and adapting React Native is easier to develop and find support
Fast Development Cycles
Developing times can be reduced radically with React Native. Also, it offers lower chances of failure very easily
User-friendliness
React Native platform supports multiple bunch of platforms with interactive user experience
Dynamic Nature
Mostly used to design dynamic and customized mobile apps
Code Reusability
Code reusability makes React Native more popular among developers
Let's start your React Native Development project now.
Our agile development process team will get in touch with you with relevant information and proper documentation.
FAQs
How do I Begin?
You can reach us by call, mail or submitting inquiry via Contact Form. On receipt, we will analyze your requirement and based on our understanding, we will propose the best-suited solution that meets your business objectives.
What makes your company unique from other offshore React Native development companies?
Unlike other development companies in India, we do not provide body shopping for developers, instead create a customized React Native Developer team and put them on contract with SLA's and NDA on point.
Will a React Native app perform Like a Native application?
Definitely there is nothing which matches Native Development. But if you hire React Native Developers who are experienced enough, they can develop as close as Native Application using React Native libraries and components.
After outsourcing my React Native Development project, How will your company secure my Intellectual property rights?
After you outsource React Native development projects with us, we will sign NDA to secure your intellectual property rights. You will have the complete ownership of your source code. We don't reuse the code and have service legal agreements with our employees to protect client code.
What are development costs when associated with React Native Mobile App?
Right from app categories to their complexity, features set, UI design, and the answer depends on several such factors. But we can give a ballpark figure before the beginning of the development project.
What approach does your company use for project development?
We use agile development methodology to deliver your software product fulfilling your business needs. Agile allows adaptive planning, continuous improvement and implementation of rapid changes that arises in on-going development.
How can I track my project development progress?
We generally use project management tools as per client preference such as Google drive, e-mail, slack, Skype, Jira, Attlasian, Trello, Asana. From this you will get clear insight on the project as well as our team do daily or weekly meetings, as mutually agreed, for project update and discussion.
How absolute is my ownership?
We are a service based native app development company that develops solutions for the clients. The team at eTatvaSoft builds the app, and the client holds its absolute legal rights.
Do you provide maintenance and support after developing a React Native App?
Depending on the type of change or modification you want in your app, our team will assist you further. After development if required we can sign a maintenance contract to maintain your solution.
What can we help you with?
If you are interested in finding out more about how we can help your organization, please provide your details and project requirements. We'll get back to you soon.