Next article
Payment gateways offer solutions that enable instant payment, security, credibility for customers and merchants. Merchants install and integrate a payment gateway in their systems to...
Best Payment Gateways for E-Commerce
With more and more companies going digital and starting their eCommerce sites, the demand for payment gateways has increased. The best payment gateways make it very easy and simple for businesses to process online payments. They allow merchants to take both in-store or card payments, this means that it offers an online payment processing system for both online and offline stores. Payment gateways also work with in-store Point of Sale (POS). There are many different payment processors in the market, some of them are simply a way to charge cards with fees between 1.4%-3.5%. But if you have a merchant account, then the payment processing fees are reduced to around 0.10%-20% per transaction.
Businesses that have low-volume sales can benefit a lot from a simple payment gateway in the short term. And the main reason is that the monthly fees of transactions can eat some part of the income. But once the sales volume reaches its threshold, the monthly fees become cheaper for the merchant. So, after making such calculations, businesses have now started adopting payment gateways more than ever.
In this blog, we will have a look at the best payment gateways available in the market and then you can make a choice on which solution to integrate with your business site.
Table of Content
1.The Best Payment Gateways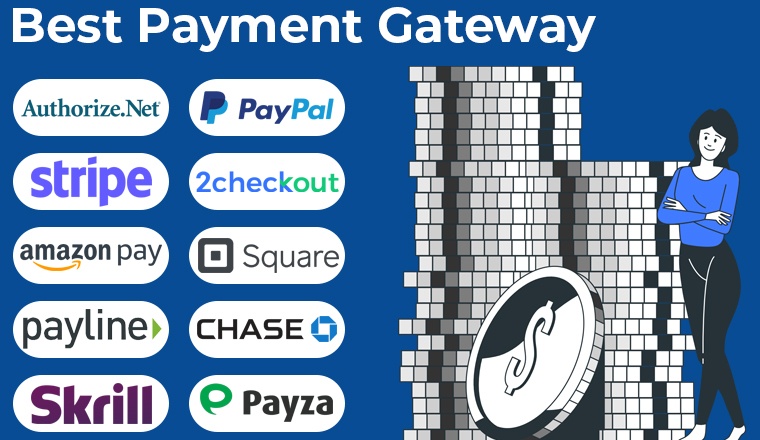 Some of the top payment gateway providers of the year 2022 are –
1. Authorize.Net
Authorize.Net, one of the oldest payment gateway providers, was established in the year 1996. Since then it has been offering its services to various businesses and today it serves more than 430,000 merchants and also manages around one billion transactions per annum. It is easy to set up and use a solution that works with most of the merchant accounts and accepts payments from clients around the globe.
It has a partnership with almost every merchant account provider in the market and this enables the users of Authorize.Net to accept payments from all the types of credit and debit cards, as well as digital payments, foreign payments, and e-checks. Besides this, it is a straightforward platform, which means that any new seller can also use it.
Features of Authorize.Net
Recurring payments
Customer information manager
Advanced fraud detection Suite
Retail payment
Sync for Quickbooks
Mail/phone payment
E-check processing
Virtual terminal
Batch upload
2. PayPal
PayPal is one of the best payment gateways established in the year 1999. Later in 2002, it was acquired by eBay and since then it has become the most versatile platform for credit card payments and processing other online payments. The majority of the offline and online businesses in the market choose this platform as it offers customers the option to pay their bills using PayPal wallets and other payment types.
Because of its popularity, PayPal claims that the checkout conversions can be increased by 44%. You can add PayPal as a payment option for your business very easily. All you need to do is create an account on PayPal and add a Pay by PayPal button on your eCommerce website.
Features of PayPal
PCI compliance
Credit card reader
Shopping cart
Inventory tracking
Virtual terminal
3. Stripe
Stripe is a popular payment gateway that was launched in the year 2011. It strongly focuses on technology and development. More than 90% of the online shoppers in the U.S use Stripe as it can accept payments in a few seconds. Amongst most payment gateways, Stripe is the one that is widely used by businesses and this is all because of the customizable payment solutions it offers at a very competitive rate.
Stripe mainly focuses on developer-driven custom payment solutions that enable its products to scale and grow with different sizes of companies and adapt to their requirements. While working with Stripe, customers can create their own platform or can take advantage of Stripe's native integrations. Besides, Stripe is an online payment platform that offers many features that one would expect from a global payment gateway. Some of the other features are mobile payments, support for over 135 payment types and currencies, subscription billing, a user dashboard, and one-click checkout.
Features of Stripe
Mobile customer interface
Payment options
Clean canvas
Multi-currency payouts
Authorization
Collaboration notes
Embeddable checkout
Custom UI toolkit
4. 2Checkout
2Checkout is a payment processor that was created in 2006. It allows companies to accept mobile payments and other online payments from buyers around the globe. Currently, 2Checkout serves more than 20k clients worldwide. Because of its localized buying experiences, most businesses prefer to use it. It enables customers from more than 200 countries and territories to purchase products from you and make payments very smoothly.
This payment gateway accepts credit card payments & supports electronic payment services like Visa, MasterCard, American Express, PayPal, and JCB. Besides this, it also supports payments in about 30 languages and in 100 currencies. This means that the business owners can host their own checkout page, enable recurring transactions, arrange payment history reports, and then can integrate the platform with their own eCommerce website, invoicing system, and shopping cart.
Features of 2Checkout
Multiple payment options
Integration with 100+ systems and online carts
Support – 87 currencies
Recurring billing
Level 1 PCI data security standard
Create customized subscription plans
Account updater
Customized checkout options
Support – 15 languages
5. Amazon Pay
Amazon Pay is one of the most popular eCommerce online and mobile payments tools. It is a perfect choice to have in your eCommerce site as an add-on. Amazon Pay can help business sites to reduce cart abandonment, enable customers to pay for their ordered products by Alexa voice commands, and handle international payments. This is just a payment gateway that every business would like to have. It has got a perfect score for value and price.
Features of Amazon Pay
Automatic payments
Fraud protection
Inline checkout
Merchant website integration
Customer identity
6. Square
Square is a reviewer's favorite payment processor. It perfectly fits all small businesses. It is an easy-to-use system that enables the merchants to make lists of the best POS systems for small businesses, best credit card readers, POS for restaurants, best salon POS, and more. Being a top-ranking merchant service, it works well with a tablet, mobile, desktop, or POS system.
Features of Square
Contactless cards and devices
Manually keyed-in cards
In-app payments
Digital invoices
Online payments
Shareable checkout links
7. Payline
Payline is a popular Pineapple Payments company that has its headquarters in Chicago, Illinois. It offers solutions to businesses from startups to Fortune 500 companies. It provides a gateway payment processing system to the merchants and also its web solutions which are specially designed to integrate with different online shopping carts. Payline also offers mobile solutions that can easily accept payments via mobile applications. Besides this, the Payline payment processing gateway also enables integration with QuickBooks to make business financials and payroll management easy.
Features of Payline
Recurring billing
Customer information vault
Electronic Invoicing
8. Chase
Chase Merchant Services is a system that enables every business owner to work smoothly. With the use of Chase, the merchants can accept payments online, in-store, and on the go. It offers merchant services to SMBs that want to start an online payment system for their physical and digital store. Chase serves companies from places like Europe, the US, and Canada. But besides this, it can also handle international sales and also offers a large number of partnerships and integrations. Chase comes with great value and features that enable the businesses to have scope in growing in the online market.
Features of Chase
Simple and reliable solution
Online payment
Mobile-enables payment
Fraud protection
Easy-to-use reporting tools
9. Skrill
Skrill is like most payment gateways, it enables the merchants to integrate its system with the existing eCommerce website and connect with users from over 40 countries. When a user makes a payment using Skrill, it charges 1.9% fees for checkout transfer. It is a system that offers an official extension for integration with dropshipping stores that are based on WooCommerce.
Features of Skrill
Email transactions
One place data
Supports 30 currencies
Free account
Quick access
Credit card transactions
10. Payza
The last one in this list of top systems processing payments is Payza. It is a very convenient, secure, and fast payment gateway solution for companies that want to accept and send money across the world. This payment gateway provider offers multiple account types for different clients like business account for complete business requirements and personal system account for personal use. This payment gateway supports around 22 different currencies and is available in about 190 countries.
Features of Payza
Centralized management
Request funds
Supports 22 currencies
Payment buttons
Operates in 190 countries
Add funds and withdraw
Local payment options
Secure online payments
Shopping cart Integration
2. What To Consider When Choosing The Best Payment Gateway?
When it comes to choosing one of the best payment gateway providers for your business website is a very tedious process. You must be ensured that the customer payment experience you are offering is fast, secure, and smooth. And this is why the choice of selecting the best online payment gateways is very important. To help you out in making this choice, let's have a look at a few factors that you must consider to make the right choice.
1. Ease Of Website Integration
One must make sure that the payment gateway integration is easy and simple. Checking the customer support of the payment gateway you choose is also important. As when you face any issue, seeing that it will be easily solved is very essential.
2. Security
Any payment gateway that you plan to integrate within your eCommerce site whether it is hosted on Magento or Shopify must meet the minimum integrated 3D security standards. It must also comply with the PCI Data Security Standard. If this is available in the solution you are choosing then it will help you secure the payment process for your clients.
3. Multi-Currency
If the business is global, then ensuring that the payment gateway supports multi-currency payments is very essential.
4. Payout Time
You must check that the payout time in the selected secure payment solution is proper. The average payout time of your solution must be weekly or bi-weekly.
3. Conclusion
As seen in this blog, there are many different payment gateways providers in the market that enable businesses around the globe to have an easily integrated payment system. These payment gateways allow merchants to offer online & mobile-based payment systems to the users and because of this businesses are able to grab the attention of users on their eCommerce sites. But which payment gateway can be good for a business is completely upon the type of business, its scale, and its scope.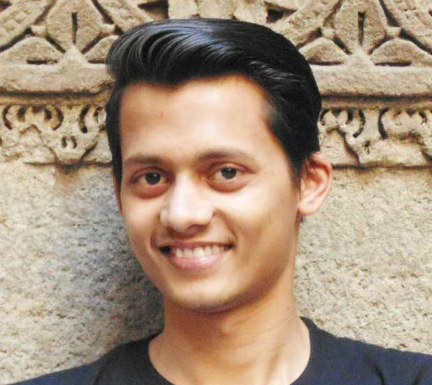 Hardik Dhanani
Hardik Dhanani has a strong technical proficiency and domain expertise which comes by managing multiple development projects of clients from different demographics. Hardik helps clients gain added-advantage over compliance and technological trends. He is one of the core members of the technical analysis team.