Next article
Can you recall those slow-paced days where you need to wait for hours and hours to get a single reply from your loved one? Not...
Why is India Preferred to Outsource Web Development Services?
The Battle for virtual survival continues – all thanks to the omnipresence of the internet. With all the buzz of creating a digital-driven lifestyle, what choice do businesses have rather than surrendering to technology?
Table of Content
It's a no-brainer; Website Development is a must-do thing!
Introducing Web Development
However, that doesn't mean we do not pride ourselves on adapting and acknowledging such innovations with the times. We surely do but in today's fast pacing world, generating more business virtually by making yourself heard and seen is not a cakewalk unless you hire a reliable website development company.
Your eyes are a window to your soul, similarly, your website is the window to your business core. It is supposed to show them what you are all about, your services/products/offerings and compel them to crave for more.
Here are Some Quick Yet Crucial Stats To Consider :
All it takes is less than a snap of a finger for a user to form an opinion about your business by simply looking at your website for about 0.05 seconds. Short attention span has been a major concern these days. One of the undeniable explanation could be different search queries fitting the necessities of the end-user.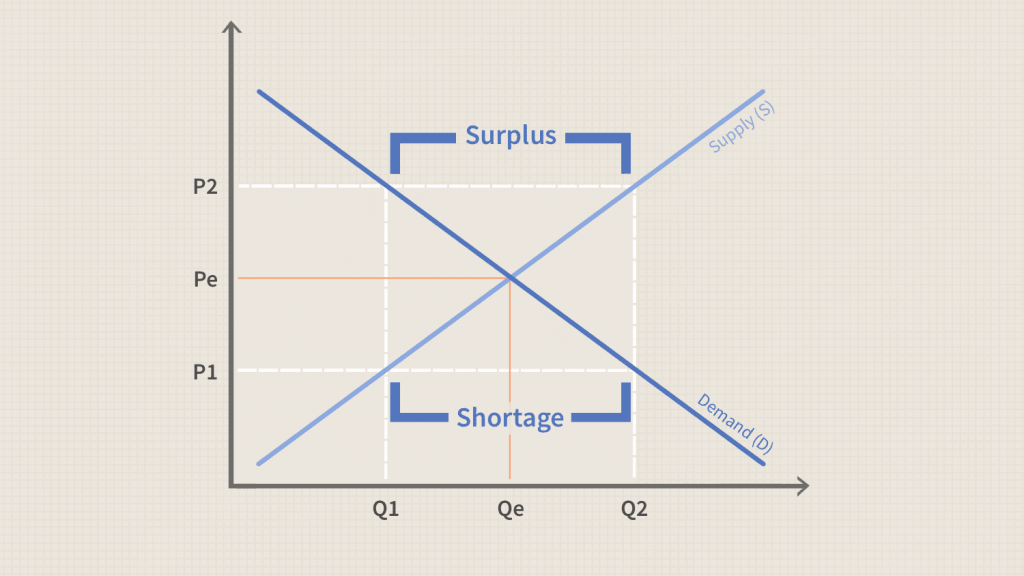 For those who have studied economics might relate to this: The imbalanced circumstance where any sort of excesses or deficiencies of good alternatives drives the cost down—or for this situation, the level capacity to bear terrible sites—down. So indeed, sites are judged quickly and savagely.
Okay, let me be more specific with an example here: We have two websites here A and B. Tell me which one are you more likely to hold in high regard?
Option "A"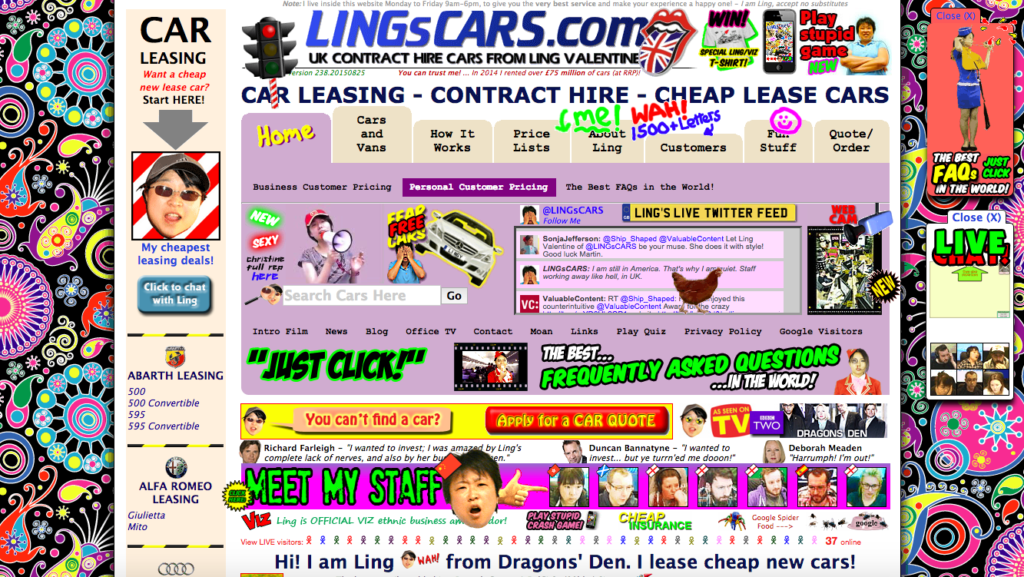 Option "B"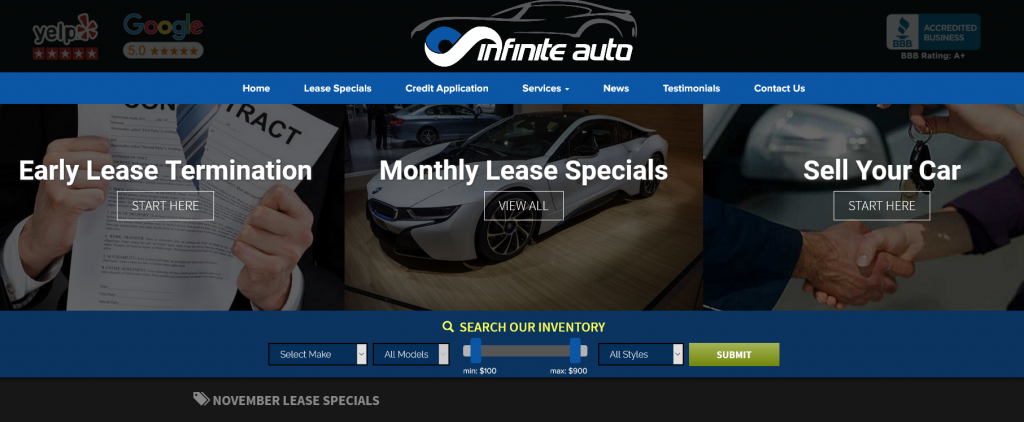 All Right! We believe you must have made your decision and We all know that it's going to be Option B because of it's neat and clean design and proper use of UX but the point is the best, easiest and only way to get rid of snap judgements on your homepage is by hiring the best team of full-stack web developers who have the knack of increasing your bottom line. To the outside eye, it might seem a bit complicated and baffling. So, let's get the basics right.
What is meant by Web Development?
It is the process of building and maintaining websites for a long haul. Web developers do their magic in the backstage by writing lines and lines of complicated codes, using relevant frameworks, programming languages and tools. So that you can see a robust, scalable and intimidating solution – your website.
Choosing high-end Web Development services is quite a wide subject incorporating everything from creating a static page featuring plain text to complex and complicated Web applications, eCommerce websites such as Amazon, Flipkart, content management systems such as WordPress based websites and social network services and so forth. To cut the long story short, Web development comprises of three fundamental pillars:
Client-Side Scripting – Mainly known as front end development is referred to anything a user experiences while navigating your site. Client-side Scripting is more about what the end-user sees, layouts, fonts, white spacing, colors, menus, placement of call-to-action, etc.
Server Side Scripting – Also known as Back-end Development is what goes at the backstage. Yes, even web development backstage has backstage. Anyway, this one is responsible for storing and organizing data so that everything in the front-end runs smoothly without any kind of glitch.

What exactly happens is, it's a give and take process. Imagine there is a user who has filled out a form, the program sends a solicitation to the server-side. The server-side "responds" with relevant information. Of course, it's in the coding language which is not easy for a common man to understand, therefore, it is sent in the form of front-end code. The code is soon interpreted and displayed by the browser to the end-user.

Database Technology – If client-side scripting the heart and Server-side scripting is the brain then database technology is the soul. In order for a website to function, It requires to store a wide range of files and content which further can be retrieved, organized, edited and saved.
In short, if somehow all works together in sync, you get nothing less than a full-functional and an aesthetically pleasing website for your business.
Some more statistics to consider
What exactly does a Web Developer do?
Call them a coder, a programmer, a web developer is the one who works in tandem with web designers to create a fully-functional website. Unfortunately, there is no one type; many all are possessing different roles and responsibilities.
Front-end Developers – Responsible for maintaining everything we see and interact with the website. He must be fluent in at least three programming languages such as HTML, CSS and JavaScript. Now why these three, you may ask? HTML is mainly used to add content in the best possible manner (the headline, paragraphs and tables whereas CSS is used for styling, coloring, designing, and JavaScript for including a bunch of interactive elements such as push buttons.
Back-end Developers – Responsible for behind the scene codes that control how a website loads and runs. In short, they have to deal with server-side by using popular languages used include PHP, Python, Java, and Ruby. Moreover, they try to come up with the most effective method of building secure, scalable, and easy to maintain the website.
Full-Stack Developers – These guys do a bit of everything. With a great understanding of front and back-end strategies and procedures, they oversee the entire process. Also, learning full-stack development techniques has a huge range of perks of their own. Somehow, Full-stack defines what is a web developer.
Their all day's tasks include:
Understanding the requirements
Designing a layout/checklist/parameters
Developing and designing the new website and applications
In case, of bugs – websites should be tested by the developer once
Maintaining the website and keeping a keen eye on the updates
Updating clients and Project Managers regarding the ongoing project
Why is Web Development on the minds of every business?
Many small, large, medium-sized businesses such as restaurants, retail business, manufacturers, have started advertising through social networks like Facebook, Twitter, Instagram, Pinterest, etc. All things considered, It's a free and effective channel of advancement only when done right. Similarly, creating a website requires hiring a reputable web development company. But the big question is why one must opt for web development.
Navigation is easy
A successful online platform is said when the user is able to enjoy easy navigation. Pages should load fast, every information must be easy to access. Off the chance, that a site has great navigation capacities, at that point organic traffic can be ensured in no time.
Increased Brand awareness
By making a site, you can add a favicon to the page or RSS-channel keep your crowd turned on most recent updates, utilizing Comments/remarks to accumulate significant client input and answering to it, posting relevant links on your webpage at forum panels discussions and online journals.
Offer services 24/7
No matter where you are working in the office or not, your website is available 24/7 to your end customers. This definitely increases your chances of success.
Reach out to more clients
Well, reaching out more clients can be done in several other ways but with a good looking website million other milestones can be achieved. For example, your brand name is right out there both accessible by near and far-off customers.
Resourceful in marketing and advertising
When contrasted with other strategies, for example, the utilization of main media and boards (which is quite costly), web development is pocket-accommodating.
The State of Web Development outsourcing
Over a few years back, businesses had this mindset of hiring an in-house team who work within the office location despite paying a hefty price. Trust issues can be considered as one of the obvious reasons. However, if your workspace happens to be near Silicon Valley or any other IT hub then its fine but if not then finding a reliable web developer was a tricky search.
Cutting long story short enters outsourcing. According to Statista, the global outsourcing market amounted to 92.5 billion U.S. dollars in 2019. Also, Deloitte reported that 31% of all IT services were outsourced.


Now the question is Why,
59% of companies believe that it is a cost-effective method
57% believe that it assists them in focusing on core business objectives
31% of companies would like to outsource to improve their service quality
28% would like to seek help from a bunch of talented professionals
17% to bring change in their business environment
Why Outsource Web Development services from India?
First and foremost, outsourcing web development to India turns out to be a prudent venture in comparison to other developed countries such as the US or Europe. Humans tend to be a miser in one way or the other, they try to get things done in the least amount of time, money and energy possible.
Well, this certainly doesn't mean you should consider building your website from your niece who has not even graduated. Outsourcing overseas is all about taking the India route, here's how.
The Market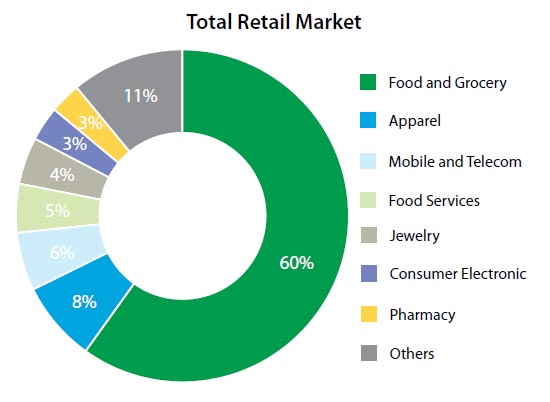 As compared to other countries, the Indian market has witnessed a high amount of inflation in both web and mobile apps in categories such as Food and Grocery shopping, lifestyle, etc. All you require doing is choosing the right web development company in India that provides cost-effective solutions and enhances your business in just a matter of time.
#2 Cost-effective Solution
When compared to onshore, offshore development is relatively less costly. It is an ocean of endless possibilities where you need to dive in deep to come up with the best deal. Whether you hire a web developer or a web development company, just make sure you get the proper value against money.
Additional tip: There is a huge scope for a bargain as you won't find any fixed price for a particular task or project.
#3 High-end Services available 24/7
Unlike your offices that happen to work only 9-6, these web development companies in India aim to work 24/7 and 365 days. So in case, if the different time zone is a huge concern for you then don't worry it won't affect much.
Since any aggravation may restrain the business as your website is open, it becomes very crucial to outsource from a country that works all day and all night long. In this manner, India's best web development companies ought to be accessible nonstop for help.
#4 A Talent Pool of skilled Professionals
It may quite interest you to know that India is one such country that comprises 15 million highly skilled programmers who can be categorized into web development, mobile development, software development, and so more. Don't believe me? Check Wikipedia yourself. Furthermore, they are productive in making compelling websites which are special as well as first-rate in all regards. Check out our portfolio.
#5 Effective Communication
Since these people work 24/7 there is no issue in communication as well. Aside from that, India is the biggest English speaking nation across the globe.
Over 85% of web developers in India are conversant in the English language, and that guarantees the worldwide organizations to outsource non-other than Indian programmers. Along these lines, presently while outsourcing web development companies from India, we can say that there is no communication issue which needs to be tended to.
It's all up to You!
Web Development is surely a boom all over the world, but outsourcing web development services from India has somehow taken off to another level. The future is ripe and on the off chance that you haven't as of now, it's an ideal opportunity to hurry up.
More Related Blogs:
Why you should Outsource ReactJS Development Services
How to hire NodeJS Developer A Complete Guide