Things to Consider Before Hiring PHP Development Services
To build a website, it is very important to decide which platform you are going to choose. This is the first and the foremost step, if you succeed in choosing the right one, it means you have succeeded in your digital venture. Now, what is a platform? Well, an earlier online presence was simply created by using HTML(code), CSS, and PHP, and today you have a plethora of options available from various open source frameworks to content management systems.
Table of Content
Well, even today PHP is being recommended all across the globe. After all, it is the only development technology that has succeeded in dealing with several obstacles and managed to revive with double power. Also, from a web developer's point of view, developing dynamic, scalable-looking websites is only possible due to PHP.
Further below I would like to mention a few crucial benefits of using the most versatile and pragmatic server-side scripting language named PHP.
1. Why Everybody is going gaga over PHP Development?
1. Simple and Easy to Learn
Learning PHP means you don't have to consider manual or intensive studying. Apart from being easy to learn, the syntax of PHP is logical and well-organized. Even the simplicity of its command functions cannot be underestimated.
2. Scalable and Flexible
Unlike other programming languages, PHP is extremely scalable and flexible, which is a very crucial factor in making any scripting language popular. While working on a development project or even once you are done with it, functionality-based problems are inevitable. And here PHP comes to play! The platform has the ability to make all relevant changes at any point in time. As a result, ample time and energy can be saved.
3. Open Source and Dynamic Support
PHP has been here for more than two decades and I haven't come across any naysayers of the open-source platform to date. And since it has been in demand for a long time, you may find a huge and active community at your support. So if you get stuck at any point in time, you know where to find the solution.
4. Works at a Lightning Speed
Often known as one of the fastest programming languages, PHP has the potential to surpass slow internet issues. What exactly happens is, that other applications first connect to the database and then fetch the data. Fortunately, with PHP, that's not the case. It loads the website within the blink of an eye.
2. Time to Hire a PHP Developer!
In addition to the aforementioned pointers, around 79% of websites are created using the PHP programming language. This one is more than a quarter, I must say! In fact, Facebook, Yahoo, Tumblr, and iStockphoto, are some of the best PHP-based websites. Now it's time to hire a reliable PHP developer.
I have come across many non-techies asking why and what is the point in hiring a PHP developer. Well, I have three major reasons stating why the heck not.
1. Exceptional Skills and Knowledge
Since you have been running a successful venture I am pretty sure that you must be knowing your business inside-out. But as technology is not the subject of your choice, it is always advisable to seek some assistance from professionals. After all, you are planning to hire a professional who is not just highly skilled but well-experienced in the respective field. They exactly know the technology and how it can aid your existing venture.
2. Cost-Effective
We always have this misconception that hiring a professional PHP programmer could cost half an arm and a leg. Well, actually that's not always the case! You can find reliable PHP developers at quite an affordable price nowadays. But before finalizing just do a quick background check.
3. Distance is No Bar
Doesn't matter whether you hire PHP developers from India or across the globe, PHP developers can work for you from anywhere and it doesn't have to be from the office. In fact, they are also available when required online. And since everything is easily accessible, it is possible for one to monitor progress constantly.
3. Factors to Consider Before Hiring PHP Development Services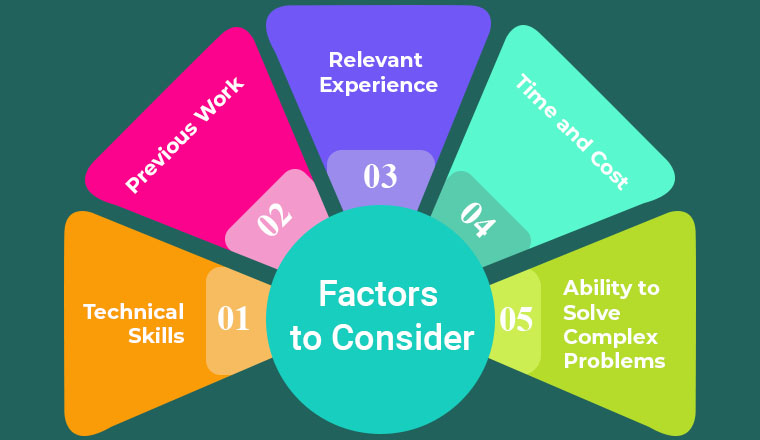 By now you must have Googled regarding hiring PHP development companies offering a team of PHP developers and reliable development services.
With so many options around, confusion is bound to happen! Given that, hiring a PHP developer is a key decision to make and you need to be extremely smart and don't get on the bait. Do not forget to measure PHP development advantages and disadvantages in advance because one wrong decision and everything will be shattered. 
Down below I would like to mention a few tips to consider before hiring a PHP developer or PHP development services.
1. Technical Skills
Since PHP is a crucial technology, you will be dealing with it. Just make sure to choose a PHP developer who carries an immense amount of technical expertise. Also, do not forget to check what the programmer is comfortable with HTML, MySQL, XML, JavaScript, Ajax, and so forth. Hiring a multifaceted developer won't cost you, in fact, it can act as a one-stop destination for you.
Here do check on how good a developer turns out to be when it comes to enhancing the performance of the website or solving any security-related issues.
2. Previous Work and Feedback
Now when you decide to hire a new member for your business. Do you hire him immediately? Of course, not! You will prefer doing a background check, right? The same goes when choosing a tech partner for your development project. Try verifying them inside out. Know everything about their past experiences, how they ended up doing, etc. If possible, do take an interview. . This will provide you an entire 360-degree point of view regarding the prospective development company.
3. Relevant Experience
Another interesting factor that must be acknowledged before choosing a PHP developer is that he or she carries an immense amount of experience. Technical knowledge is a must but practical experience brings its own magic. Check whether they have worked with your kind of project in the past.
4. Time and Cost
Whether you hire a PHP development company or an individual programmer, time and cost are pretty crucial factors to take into account before finalizing one. Also, you can judge when exactly the website is prepared and within a predetermined cost or not.
On that note, I would like to say that you will find many companies offering less web development cost and other irresistible offerings such as discount prices or additional offers, don't take the bait. Use your instincts and then make a decision.  
5. Ability to Solve Complex Problems
This one factor has to be taken into consideration no matter what! In most projects, changes are inevitable whether it's during or after the development phase. So double check whether your developer has great patience and can stand still through any complex issues.
4. Conclusion
And we are done! So now you know why PHP is so much in demand and what it takes to hire a reputable PHP developer. In case, if you still have any doubt, feel free to mention that in the comment section below.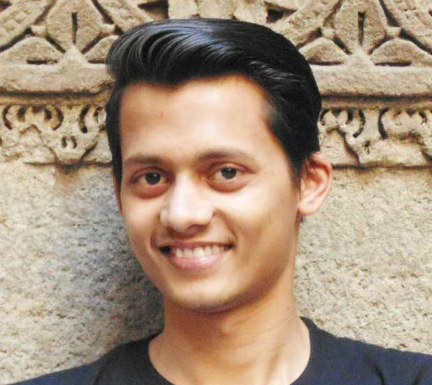 Hardik Dhanani
Hardik Dhanani has a strong technical proficiency and domain expertise which comes by managing multiple development projects of clients from different demographics. Hardik helps clients gain added-advantage over compliance and technological trends. He is one of the core members of the technical analysis team.