Pros and Cons of Hiring PHP Developers in India
Are you all set to enter the PHP world? Being one of the most popular web development languages, PHP is being used by more than 20 million domains including Wikipedia, Facebook, Pinterest, and Tumblr, and is well-integrated among some of the biggest open-source projects such as Drupal and WordPress.
Table of Content
PHP (Hypertext Preprocessor) is a widely-used open source general-purpose scripting language especially to conduct successful web development services. It may quite interest you to know that there was a time when PHP was called Personal Page Home. Quite simple, right? But since the name ran the risk of pigeonholing the language, soon they changed it. And this proves Shakesphere's theory wrong – everything is in the name. As a result, 79% of websites are created using PHP.
1. Who is a PHP Developer?
As the name implies, a PHP developer is a professional programmer who not just develops an application, program, or website but also supports and maintains it in the long run. Of course, all this is done by using PHP language. Often times PHP developers are referred to as more generic-based titles such as software developers or web developers. However, I can just say PHP developers in India are nothing but more specified or a subset of the web development space.
Roles and Responsibilities
Unlike other development professionals, PHP developers tend to remain busy all the time. They need to address a host of tasks within a specific bunch of time. Now what are these tasks and activities, you may ask?
To create, test and deploy new, innovative website applications, of course within a specific time.
Identifying and fixing severe compatibility issues in regards to CSS, HTML, and scripting.
To test websites on all sorts of browsers (mobile, notebook, tablet) and also addresses issues identified by customer feedback.
Researching and exploring different architectural considerations, especially in regards to the system design process. Now, this incorporates web usability, the website's performance, and database design.
Next is communicating effectively. A PHP developer does not evolve just among his territory. He or she has to excel in communicating with other departments such as designing, testing, and SEO. He is bound to solve conflicts by establishing priorities, selecting the best solutions, or developing criteria for new content.
Do you think the role of a PHP developer ends as soon as a website is developed? Probably not! He is also responsible for developing plans to keep the website updated for the long run.
In addition to this, a PHP developer is always asked to recommend improvements for performance and create and fine-tune style guidelines for the website's content. He even chooses the most effective design tools, programming languages, and applications.
He should know the website inside out in such a way that he is able to provide a detailed description of website specifications. For example, product features, budget, programming languages, communication protocols, functionalities, structure, and deadlines.
Though roles and responsibilities of a PHP developer may vary from company to company, depending on several factors such as staff size or what experience he or she possesses, etc.
2. How to Become a PHP Developer?
Any developer whether he is a software or web can enter the field once he or she has achieved a bachelor's degree in:
Software engineering
Computer science
Information science or any other relevant course
Consider this fortunate or unfortunate but the requirements or conditions to become a web developer are low than that of a software developer.
In fact, I have come across many kids (willing to become developers/programmers) who start gaining experience while studying the course. They do it through different freelance projects, internships, vocational training, and so forth. Now what are the core ingredients required to become a PHP developer, you may ask?
Of course, PHP is a must. Apart from that, he must excel in Ajax, MySQL, and jQuery, Good understanding of HTML, CSS, and JavaScript for Full-stack Development. Learning CakePHP, PHP unit, all the APIs, MVC framework architecture, Photoshop, and other design tools could act as an added advantage.
Further Reading on:

7 Best PHP Developer Skills to Look Out
Do They Require any Soft Skills?
In addition to these, technical hardcore skills, a PHP developer must incorporate some soft skills such as good communication, problem-solver, and critical thinking. Now if you have already entered the industry then I am sure you can think of upskilling several other options in PHP – after all, learning and adapting things constantly is a key to success.
And since the market is huge and unpredictable, you are bound to encounter employees who are looking for a wide range of skills for these professionals, along with graphics or SEO experience. Others may look for industry-specific ones. Some may even ask for experience playing games on social network sites. It depends on the job. So as a PHP developer, you have to be proficient irrespective of the stages of these lifecycles and when given a chance do not forget to move further, especially towards better career options. Also, keep following communities like PHPDeveloper.org.
3. The Process of Finding a Good PHP Developer
Now before we begin the entire process, I would like to take a bit of detour towards who is a good PHP developer or what makes one! A good PHP developer is said to the one who has a vision and can work beyond expectations. His skills must be beyond writing, testing, or maintaining code for different web pages. He must possess a rare ability to work on different complexity levels. This also means he must possess a good amount of analytical and problem-solving skills. Additionally, a good PHP developer collaborates with several other skilled developers and creates various applications, and also does troubleshooting whenever required.
Technically speaking, the PHP developer must have hands-on knowledge of almost all PHP frameworks such as Laravel, Yii, CodeIgniter, Zend, Symfony, CakePHP, Joomla, and more.
How to Find a Good PHP Developer?
And now, let's begin with the process of finding a good PHP developer across the globe. Yes, it is not necessary that you will find a professional near you, he or she can be found overseas. And with so many offshore development companies brewing up each day, finding developers sometimes feels like finding a needle in a haystack.
So what to do? Simple, understand or bifurcate between your needs and wants:
First, how badly do you wish to hire a developer?
Second, how many developers do you need to bring on board?
Third, Is there any level of expertise you have in mind?
Fourth, Are you open to remote workers?
Fifth, do you have any budget constraints?
You can always find a good developer on websites such as StackOverflow and GitHub. These websites see a lot of traffic from developers that come to share knowledge, and resources, and network with like-minded individuals. This also makes these websites a perfect pool for hiring technically sound resources. Several top companies, including Google, recruit from such websites.
Also, consider indeed, Career builder, glassdoor, monster, LinkedIn jobs, Toptal, hired, Stack Overflow, and GitHub Jobs.
4. Hiring PHP Developers in India – Is it a Boon or a Bane?
If you check the present scenario, you will find several companies from the US and European countries are consistently looking to hire a pool of talented Indian developers in order to stimulate software innovation. And since India is one of the countries where you can find abundant talent, it somehow turns out to be the most preferred Offshore hub for outsourcing. India currently leads the way with the highest off-shore projects in its kitty than any other country.
Pros of Hiring PHP Developers in India
1. A Huge Talent Pool
One of the major problems among western countries is to hire the right developer featuring the right skill-set. Of course, you may find several PHP developers, but finding the right one which doesn't dig a hole in your pocket is key. And maybe that's the reason why more and more companies are looking for offshoring outsourcing. In addition, software development projects can reach another level in the least amount of time.
2. Budget is Well Taken Care of
Another major issue faced by organizations is budget constraints. They need programmers who aren't freshers but mid-level experienced within the decided budget. Hiring a PHP developer from India means you will be able to cut off on the hourly rate as it could be almost $70 less than hiring an on-location PHP developer.
Bangalore which is often considered the hub of the IT talent pool and counted as one of India's most expensive cities, is 140% cheaper than the overall cost of living in California. So, hiring Indian developers means hiring a talented and well-read pool of developers without denting your costing analysis! Sounds good!
3. Time-Zone Difference
Generally, time-zone difference always acts as a flaw or disadvantage but here the situation is not the same. And in fact, due to this time-zone difference, Indian PHP development companies happen to work round-the-clock and make the project deliverable right on time. Businesses regularly need projects to be completed before the turnaround time stressing their need for speed. If they do not deliver on time it implies that they do not have the time to market. Faster time to market implies companies are able to leverage competitive advantage. Let us see the time difference:
Europe is 3 hours and 30 minutes
The USA is 9 hours and 30 minutes behind
The UK is 4 hours and 40 minutes behind
Australia is 4 hours and 30 minutes ahead
Moreover, you can also think of combining your in-house development team with the outsourced one. As soon as your in-house team accomplishes its task. The outsourcing team can begin it and complete it within a pre-determined timeframe.
4. Cons of Hiring PHP Developer in India
Of course, there cannot just be advantages or pros, flaws/cons are everywhere and the concept of outsourcing PHP development services is not an exception.
1. In case, if you fail to perform a good background check before getting them onboard then it could be a major problem. You might incur extra charges in the end.
2. The cost of hiring a PHP development company is higher than that of a freelance PHP developer.
5. Conclusion
There are more advantages of outsourcing a PHP development company than disadvantages. Also, it will become a cakewalk to gain good revenues for your business.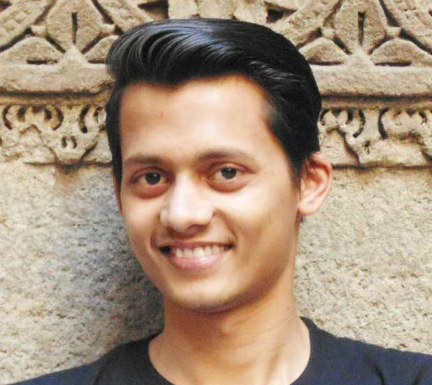 Hardik Dhanani
Hardik Dhanani has a strong technical proficiency and domain expertise which comes by managing multiple development projects of clients from different demographics. Hardik helps clients gain added-advantage over compliance and technological trends. He is one of the core members of the technical analysis team.