Prime Reasons to Choose PHP for Web Development
After the COVID-19 massive hit, online presence has become the only way for businesses to reach out to their potential customers and compel them to buy their products. No matter how strange you find but this was the sole reason why businesses initially were reluctant towards building a website and look at the scenario now. All thanks to the ever-increasing power of web development. The following post focuses on the significance of PHP for web development and why more and more businesses are looking for reputable PHP developers across India and across the globe. In short, why PHP?
Table of Content
1. PHP Web Development
Do you think it is easy to become a professional PHP developer or web developer? I mean with so much information available on the web and most of the time you will end up on PHP.net itself. But is that enough? Probably not!
PHP is a free to use, open-source, server-side scripting language. It was developed by Rasmus Lerdorf in 1994 as just basic Perl Scripts for personal use. It may quite interest you to know that PHP is one world's most selected programming languages. Nearly 70% of websites across the world are empowered by PHP and the count is increasing with each passing day with its growing popularity and user-friendliness.
In fact, all the websites developed using the PHP programming language are ingenious and let your clients identify your goods and service with ease. Now many of you have this misconception that Javascript and PHP are the same. Well, Javascript is client-side whereas PHP is Server-side. Technically speaking, as soon as the browser requests information from the server, the server automatically executes the code and sends the result to the end client. You get an HTML file as an output but that doesn't mean it does not comprise of CSS and Javascript. All the information is used by the browser to create a web page.
1. What Can Be Achieved By Using PHP Code?
I am sure by now you must have visited a wide number of popular websites out of which many must be based on PHP. Here's why because PHP is one such programming language that can assist in adding dynamic content and improve user experience. Why enterprises are using PHP for website development.
PHP can be used to interact with files on the server (create, open, read, write).
It can be used to send and receive cookies
It can be used to access and modify data held on a database.
Dynamic content can be created
It can be used to create members-only areas on your website and manage authentication.
Generate excel and PDF documents
2. Fast Load Time
Unlike others, websites built using PHP programming language take less time to execute because PHP code runs faster as it utilizes its own memory space. So PHP web development is considered the right approach in the eyes of several web developers when it comes to speed.
3. Database Flexibility
In case, if you want to develop a website for your business, PHP turns out to be an ideal choice as it emphasizes on the development of a feature-rich website with integration ease to different databases. PHP can easily exchange all sorts of information from databases ease. The most commonly used database by a PHP developer for integration is MySQL.
4. Cost-Effective Solutions
Websites developed using PHP programming language are pretty cost-effective or cost efficient in comparison to another scripting languages. You see most of the tools used for building a website under such PHP language are open source. And you are not required to pay for them.
Other than this, PHP requires only a Linux server to run and several hosting providers offer it as free of cost. While for database connectivity, MySQL is available free to use with the PHP web development program. This definitely results in low web development cost.
In addition to all these, As compared to other programming languages available in the market for web development, the programming language can easily be understood by a PHP developer due to its simple features and used technicalities.
5. PHP is a Good Choice for Web Development, How?
There is a slight difference between PHP and PHP web development. PHP web development is the creation of innovative, feature-rich websites using PHP programming language. Further below I would like to mention a few reasons stating PHP is a great choice for web development. So how is PHP programming language better than others. In short, why PHP?
6. Easy to Learn
It is quite easy to learn PHP. Now from a developer's point of view, let us see how PHP language acts as a cut above. Firstly, PHP is such a scripting language that every developer knows. In fact, many PHP developers vouch for the fact that PHP is the simplest Language to learn and start your career. PHP is nearly similar to C and JAVA. Its syntax and way of using are much simple and easy to learn. Especially, one more thing you can easily add or combine HTML, and CSS with PHP.
7. Security and Flexibility
PHP is as secure as any other primary language, like any other primary language, if we do a comparison PHP is evenly secured. Rails, Java, Javascript, and other languages, all have had their vulnerabilities over the years. "If you find a language that has not had a vulnerability of some shape or form, You can write secure code in PHP perfectly well.
In fact, it is the second secured language for Web Development because PHP handled every security reason very easily as well as it makes you a safe from the hacker or attackers. The Best Point is that the PHP server is highly secured by default.
8. High-End Integration
Another advantage of using the programming language is high-end integration. Unlike other programming languages, PHP development doesn't work on any strict patterns or with any specific web apps or platforms. PHP developers love when the server-side programming language integrates extremely well with multiple web apps.
Due to such wide-ranging use and integration of PHP with different web apps make it is one of the most widely used programming languages of the web development world. That is why this powerful language fuels 30% of the entire web!
It may quite interest you to know that PHP framework is one of the leading programming languages that has been used in almost every industry in one form or the other. Any expert working in a PHP development company can use the PHP language for web development in a plethora of industries like Government, Health, Banking, IT, Hospitality, Architecture, Large Corporations, and whatnot!
9. User-Friendly Environment
Much like many other programming languages, PHP supports a user-friendly environment. Take any server-side or PHP version into account, you will find that the technology is free in all senses. Moreover, you will have a large community of developers working with it. Not only they are using PHP (Hypertext Preprocessor) each day, but also bring new positive changes and enhancements.
Also, The PHP community is quite extensive and you will be able to acquire knowledge from different developers working with the PHP language. Maybe that's the reason why PHP is used to create e Commerce web applications and websites.
10. Open Source and Budget-Friendly
PHP in comparison to other languages turns out to be pure bliss due to its open-source scripting nature. And since it is free to use under PHP General Public License and PHP has large community support for its Developers. The open-source allows you to use any free PHP editor for coding including Emacs, jEdit, Notebook++, etc. It doesn't restrict you to develop a (like nothing else in the world) web application. You can join many platforms like StackOverflow, Quora, etc for quick answers.
2. Step by Step Guide to Choose the Right PHP Development Company
By now I am sure you must have understood the significance of using PHP originally stood for the personal home page. Well, not anymore! Now it's time to consider the important facts mentioned below to choose the best PHP development company for your website.
1. Are They Offering Such Services?
You see every PHP developer can create a website but can they all be reliable? Of course, not! It is your job to look around for the best development services providers. So first of all, find out what exactly development services are they able to offer?
CMS Development
Custom PHP web development
PHP eCommerce Development
Corporate website development
Portal web development
Support and maintenance
2. Portfolio
In addition to the above-mentioned point. Do take a look at the company's portfolio. See the types of projects that they have implemented so far. It will particularly tell you about their domain expertise and their abilities. Explore the portfolio and find out the project similar to your needs.
This will assure you of the depth they can achieve with your work, and you also will be benefited from the peculiar functions they have applied in their past work that is left by you in your PHP development work expectations.
3. Request a Quote
Lastly, before sealing the deal just request a quote or ask for an estimate for your project based on their service cost and hourly rates. Check if they are fitting in your budget without any compromise on the quality front and proceed with the payment modes they accept.
3. Conclusion
And we are done! It's all about making your website outshine the competition. So place your best foot forward.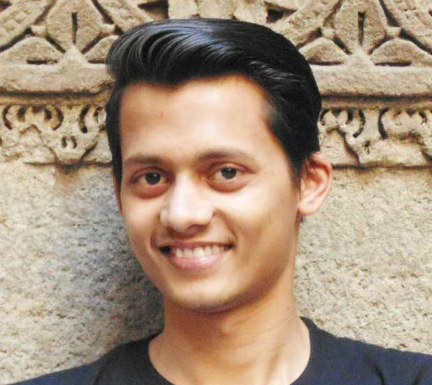 Hardik Dhanani
Hardik Dhanani has a strong technical proficiency and domain expertise which comes by managing multiple development projects of clients from different demographics. Hardik helps clients gain added-advantage over compliance and technological trends. He is one of the core members of the technical analysis team.