What Makes PHP Development Services a Better Option for Enterprises?
Today information technology is growing at a rapid pace and there are lots of ways of creating a website and an application. Several common PHP platforms like WordPress, Laravel and Magento are preferred by enterprises these days. After all, choosing the right technology partner or PHP developers India is the first step that will lead to a successful journey. PHP is the most preferred choice for developing websites. Indeed, almost 79% of websites are developed by using PHP for enterprise development.
Table of Content
1. Technology as a Necessity for Enterprises
The business has always existed since the early times of man. It means We still remember the barter system where products were bought and sold in exchange for other products. Businesses are no longer the same as today all because of the evolution of technology. Imagine what happens if we take away any one technology? Everything boils down to ground zero. Everything will collapse instantly, because whether you like it or not technology has succeeded in penetrating deeper into our lives. Nowadays, it has become a pure necessity.
2. Why PHP is a Popular Choice For Enterprises?
Today every enterprise prefers having a custom website or application. The reasons are pretty obvious, they want to stand out from the crowd. Now unlike other apps which are developed for end users, an enterprise application is mainly created to seamless the procedures of the organization from within. Now you must be wondering what PHP has to do with all this. Well, if you have such a platform that excels in regards to scalability, robustness, and high-end security, We would say why the heck not.
Apart from that, PHP as a programming language is very much easy to learn/ use and can be well-integrated with other databases and various frameworks. And since it has the potential to offer maximum control to the developer, nothing can stop this one from becoming a programmer's favorite.
What else makes PHP a cut above is there is no need for writing complex and complicated scripts. Quite interesting, isn't it? Let's read more about PHP application development in detail.
3. Benefits of Using PHP Development Services For Enterprises
Like We said before, enterprises are gearing themselves up when it comes to building a strong online presence. And nothing beats a full-fledged web application, a feature-rich user experience that has the potential to lessen the bounce rate and attract more end users.
Of course, the goal is achievable and in no time, since we have a plethora of technical options around. But the question is why choose PHP above all?
1. It Includes Robust Features
One of the major reasons for picking PHP for web development is that it is an open-source scripting language. Gaining instant accessibility has become the need of the hour since we have no time. Not just developers, but even customers are seeking around for websites that offer quick, easy, and appealing user experience. The interpreted language is quite compatible with Windows, Linux, Mac OS X, etc. 
2. Large and Reliable Community
Again PHP is an open source and cross-platform programming language. This surely means it has one of the largest active and supportive communities across the globe. In fact, if developers get stuck or face an issue, they can easily ask for instant help from the community.
3. Flexibility, Scalability, and Performance
PHP works wonders for all. Whether you want to create a simple-looking web app or some complicated software to aid your existing organization procedures. In fact, more and more small, medium, and large size businesses are found leveraging the power of PHP platforms.
PHP features a wide range of PHP tools offering different advantages such as high-end scalability, better performance, low maintenance, etc.
4. PHP Development is Less Time Consuming
Conducting PHP development consumes the least amount of time. Do you wonder why? It's because of code reusability. The less amount of time spent on developing, the more ROI (return of investment) can be expected. In other words, you can deploy your application in the least amount of time and soon it will be favorable for everyone. Therefore, high ROI.
5. Highly Robust and Secure
With so many security breaches happening around the globe. Cybersecurity has become a major concern for every small, medium, and large enterprise. Fortunately, PHP offers great security.
4. Tips to Consider Before Hiring A PHP Development Company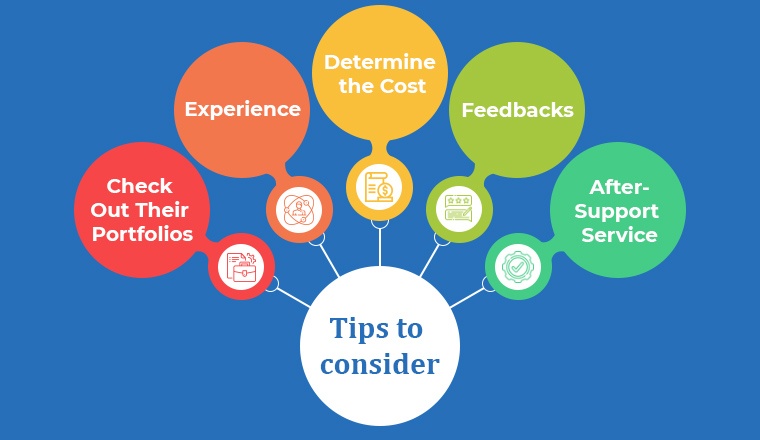 Having said that PHP is a server-side scripting language, it is used by a wide range of frameworks such as Symphony, Zend, Yii, and Laravel to build a robust application. It doesn't really matter which option you go with, at least not for now. At present what matters the most is how to partner with a reliable PHP development company.
1. Check Out Their Portfolios
We are sure you will look around several PHP development companies. So first you need to check out their portfolios. Yes, do have a detailed look at each one of them. Overall, you will have a good idea about each option precisely. Also, do not forget to consider their capabilities and domain expertise.
2. Experience Matters
Knowledge matters a lot! But that doesn't mean you should ignore experience. This factor must be given equal importance when looking for reputable PHP development companies across the world. Try interviewing them, even if you are a non-techie. Prepare yourself a bit in advance and ask them about their technical know-how and experiences. You can even get in touch with their previous clients if possible.
3. Determine the Cost
The next thing is figuring out the cost well in advance. See developing an application is not a one-time process, it will keep going on and on. And here there are companies who try to take advantage of non-techie business owners by offering hidden or additional charges. So try to get things straight initially. Ask them if they charge anything later or if is it the full upfront cost.
4. Previous Work or Feedback
Whenever you hire an employee for your business you would definitely consider their previous work or employers. Similarly when you choose a PHP development company in India do not hire them immediately. Try verifying the portfolio of a PHP developer. This will benefit you in predicting their performances.
5. Do Not Forget to Check Out Their After-Support Service
There are times when companies just for the sake of saying ensure after-support service. Never fall for those traps! See whether they offer 24/7 customer support or not and how. For example, do they prefer communicating via skype, Google Meet, email, or phone?
5. And It's a Wrap!
We hope the following post will be a great help to you! Overall, PHP applications can be considered an asset to your business. Just ensure to hire the best PHP development service providers who can do anything to get the best results possible for your enterprise.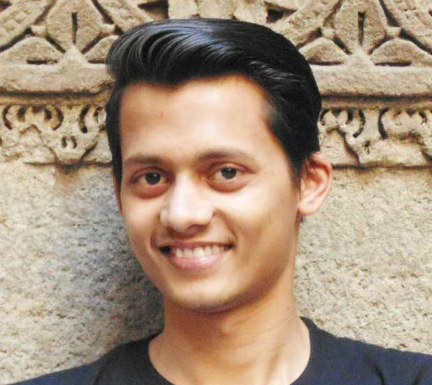 Hardik Dhanani
Hardik Dhanani has a strong technical proficiency and domain expertise which comes by managing multiple development projects of clients from different demographics. Hardik helps clients gain added-advantage over compliance and technological trends. He is one of the core members of the technical analysis team.