Next article
There can be many reasons why a business would opt for outsourcing services, it may be short on expertise, capital, and infrastructure....
How to Hire an Angular Developer in India?
Introduction
Are you planning to develop a single-page web application solution using a robust JavaScript framework? If so, then you have made a good decision to hire AngularJS development. Using Angular for developing dynamic websites offers features with multiple functionalities with intuitive designs. The team of dedicated Angular developers can create SPAs and provide eye-catching results in less time.
Table of Content
For developing custom innovative solutions and single-page applications, most startups and medium-sized companies prefer to hire skilled angularjs developers and assign their responsibilities before proceeding further.
If you still need assistance for your project to hire angular developers in India, then read this blog to know more.
1. Why Should You Hire AngularJS Development Services India
If you're planning to hire Angular developers in India, it offers excellent benefits and out-of-the-box services. Choosing the best Angular development enterprise provides you a specialized team of dedicated developers and coders. Let's have a look at what benefits you get from them.
1. Cost-effective
Do you have a limited budget, but require a quality application? If so, then India offers quality applications without spending less. If you are not hiring a freelance developer, then you have made a great choice.
To fill your short-term technical gaps and develop a long-term outsourced, cost-effective web and mobile application without exceeding your budget. Go for the best Angular development company that offers top-notch and skilled developers with 20 times cheaper prices across the world with the same expertise.
2. Highly Skilled Angular developers
As the use of modern technologies is increasing in our daily lives, we're becoming more dependent development services and hiring web application developers is convenient. But hiring Indian developers is the best option available for businesses when it comes to high-skilled and professional developers who have the profound technical expertise and the ability to achieve company goals.
Hiring an angular software freelancer sometimes becomes boring and time-consuming. The only one-stop solution for Angular mobile and web app development is hiring Angular developers from the top-notch Indian enterprise that offers the opportunity to access a pool of experts and skilled software developers that perform your development tasks.
3. Excellent Communication Skills
We provide you with highly proficient Indian Angular developers hire who can interact well with their clients and help you to identify your business needs in a better way. Our top-notch dedicated team of Angular developers guides you to develop a friendly relationship between the two parties.
Our Angular developers are open and collaborative and make sure to resolve your queries fast,
regardless of the time-zone. They always try to maintain clear and smooth interaction with the client and explain the situation calmly when any misunderstanding occurs.
2. How To Hire Angular Developers In India
To develop a responsive web app application, Angular is one of the best front-end app development platforms that helps you to build the app according to your requirements. But the question is how to hire Angular developers? It is a challenging task when it comes to hiring Angular developers because there are numerous app development options available for your business if you're hiring developers in India. So, to reduce your workload, just go through these few steps and find your best match.
Step 1: Identify Your App Goals
Identifying the business goals is the initial stage before hiring a developer and starting your development process. You must have a clear idea about what you want to achieve and what level of expertise you'll require to develop your project data.
Before you jump onto the next phase of your hiring process for app development services, make sure to do a deep analysis of your project and exact needs for faster and efficient development.
Step 2: Search For A Reliable Angular App Development Team
After identifying your goals, the next step is to search for the best and reliable app development services for your business. You can search on Google, where you'll find thousands of development companies that offer multiple services for Angular js application development. Minimize your list and now visit each company's website to check their expertise on Angular development.
App development companies are the agencies that provide you with a dedicated mobile app development team and assist you throughout the project by providing useful insights. Make sure that you're hiring the best and top-notch Angular development enterprise because if you fail, you might face loss in terms of market valuation.
Step 3: Contact Angular JS Software Development Team
After shortlisting the angularjs mobile app development company and efficient search, now it is the time to contact them via email or phone. Make sure to gather information about their previous projects, management experiences, technical stack, and currently on what project they're working on.
Ask them few questions such as:
How many developers do you have for Angular app development?
What is the technical expertise of your Angular development team?
Which part of the project is accessible during the development process?
What are your monthly and hourly rates for project development?
What if I am not satisfied with your results?
Will you support and maintain the project after completion, if I find any issues related to it?
Now, if you think that all the responses to your questions are positive then you can move ahead and interview the developers.
Step 4: Interview The Dedicated Developers
After reviewing the angularjs software development company and its services, the next step is to interview the Angular developers. Now that you know about the company and its expertise, make sure that the Angular development team that you hire is highly-skilled and is capable enough to perform critical tasks related to your angularjs project.
Step 5: Discuss Your Project Requirements
Once you're done with the interview, make sure to discuss your project requirements with the Angular developers so that no problem arises in the future. Ask the developers if they have any doubt regarding the project requirements and can undertake the entire development process for Angular development.
Step 6: Hire Dedicated AngularJS Developers
After interviewing and technical test, the final phase is to hire the dedicated Angular developers and start your app development project. Sometimes this process becomes time-consuming but it's better to invest some more time for valuable work.
Once you evaluate and finalize the decision, you're all set to Hire Angular Developers and start the development process immediately.
3. Final Thoughts
Angular app development service offers numerous benefits for developing quality and proficient eCommerce, web and mobile applications according to your business requirements. Angular developers identify your objectives and enhance your front-end processes to develop out-of-the-box highly responsive web applications.
We hope that after reading this article, you have a better understanding of how to hire a dedicated development team and kick-start your project development.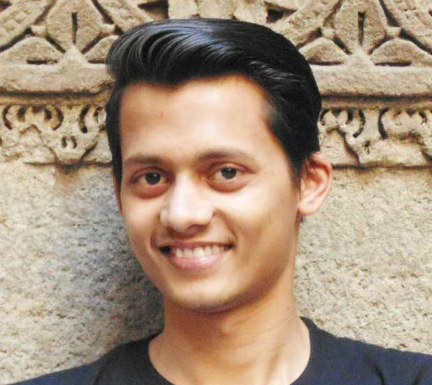 Hardik Dhanani
Hardik Dhanani has a strong technical proficiency and domain expertise which comes by managing multiple development projects of clients from different demographics. Hardik helps clients gain added-advantage over compliance and technological trends. He is one of the core members of the technical analysis team.