Next article
Nowadays, digital platforms are becoming a popular business opportunity. Every business at least has a website for their company. And the business owners are preferring...
Benefits of Hiring Laravel Development Services in India
There can be many reasons why a business would opt for outsourcing services, it may be short on expertise, capital, and infrastructure. Or maybe it's just that the company knows the perks of outsourcing and wants to gain from its advantages. And there is nothing wrong with that. Maximum output with a minimum of effort is the unofficial motto of every business in the world.
Table of Content
Everyone knows that India is one of the leading countries that provide the best IT development services at affordable rates. The same is true with Laravel developers India. But why is India a hub for IT development? Why businesses ranging from startups to large enterprises can't resist hiring laravel developers in India for their next project. 
Let us discuss the top benefits that attract companies to India.
1. Top Benefits of Hiring Laravel Development Services in India
These benefits here are the reasons why more than 60% of European and American companies want to outsource IT services to India.
1. Cost-effectiveness
In-house development will not only be complex but will be far more costly. Various onshore Laravel companies also charge more than the developers in India. So, the main and the most important reason why companies like to outsource in India is the cost factor.
Laravel development rates in India are very cheap in comparison to development costs in other countries. In a recent survey, it has come to attention that an average developer in America will cost approximately $150/hour while the best laravel developer in India will cost only $25/hour.
The survey was conducted by Goodfirms to understand how the geographic locations affect the development process and the costs associated with it. The bottom line is that if you hire a laravel developer in India, you can get a high-quality product in a very cost-effective manner.
2. Time-effective
You might have known that outsourcing is a time-effective approach because assigning the whole project to another firm will speed up the process while hiring staff and setting up the infrastructure will consume a lot of time.
Even if you think that the project will consume a lot of time for developers, then also you can assign it to the Laravel developers in India, they tend to complete the project within the predetermined deadlines to ensure that you get the first-mover advantage.
The Laravel experts in India are skilled in cooking up a solution or a product for you in the quickest-time-to-market. This helps enterprises to gain a competitive advantage in the market. It is by far the most impressive reason that gets the companies into hiring laravel developers in India.
And that's not it, the laravel development company in India will not only assist you in overcoming the potential challenges.
3. Access to the top Talent and Technology
These are times when it is hard to find the right set of talent and technology. And when you want to develop a product, it has numerous requirements which call for an expert that can deliver a suitable solution.
But that isn't a problem if you hire a laravel development company in India because if you do that, you immediately gain access to the top tier of the most talented laravel developers in the field. Not only these expert professionals will be working on your project but they will also assist you with overcoming the potential challenges that come in the development of your project.
This will also give you access to cutting-edge technologies like AI, AR/VR, Machine Learning, etc., and to state-of-the-art facilities and infrastructure such as the cloud which can be used to meet your project needs and boost your business growth.
A laravel development company in India dedicates both human and technological resources alike to the upbringing of your project. And, when the experts work in collaboration with your team, they make the whole project management process simple through their guidance while enhancing the skill set of the entire team.
4. One-stop Shop
Laravel companies in India are considered a one-stop shop for businesses. They do everything from designing a product to testing it or from custom development to hiring laravel developers for your team. They're also efficient to offer all types of solutions ranging from cloud services to digital consulting.
In short, the professionals at the company hold enough expertise to cater to you any kind of laravel development services.
5. Battle-tested process
To overcome the challenges and build a quality product, laravel development services providers in India are known to adopt the best industry practices and approaches. They implement agile methodologies and maintain complete transparency and a very well-defined workflow.
Laravel web application development company in India believes that quality is the key to the product's success. Therefore, the laravel website developers here, maintain the high quality of the product at each step of the laravel application development process. That's what keeps the team more productive.
Also, various tests are conducted to check whether the developed product meets the customer's expectations or not. If it doesn't then the product is sent back to the developers to rectify the errors.
6. Flexibility
When you outsource Laravel Development services for your project, you allow your in-house team of business professionals to be flexible. This allows them to focus on their core strengths that could help accelerate your business growth. 
Meanwhile, when the team of expert Laravel web developers adopted the best industry practices, the agile approach enables the collaboration team to progress quickly but flexibly.
7. Transparency
Outsourcing companies need to constantly update their clients over a specific period. This has been accomplished by timely progress reports. And also by coordinating with the clients during every stage of the laravel web development process. The companies must ensure their clients that their requirements are met.
Though transparency is said to be a ubiquitous trait among outsourcing companies, it is not entirely practical to acknowledge the client with every little detail of the project. But if the laravel developers practice it successfully, then they could earn the trust of their clients. And this could result in increased customer satisfaction and customer retention rates.
8. Security
All businesses and governments around the world are more concerned about the increasing number of cyber threats. This is why development companies in India conduct rigorous quality assessment tests at each phase of the development lifecycle. Even the programmers test each line of code before implementing it into the product. 
Laravel development services also include some customized tests that can evaluate the functionality of the website or an application. Laravel developers also offer some additional layers of protection on the existing security package against any possible cyber-attack.
2. Conclusion
With so many alternatives and choices, it is obvious that business owners may get confused to pick the right way. India has always been considered the best place for outsourcing and doing it for the laravel web application development project could be a piece of cake.
We have written this post to shed some light on the benefits of laravel development services in India. I hope you have enjoyed reading it. However, if you have any queries or suggestions or want to discuss more on the related topic please connect with us in the comments section below.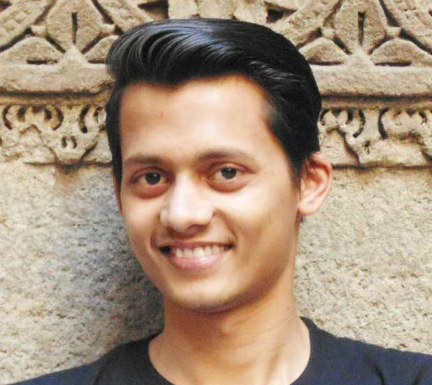 Hardik Dhanani
Hardik Dhanani has a strong technical proficiency and domain expertise which comes by managing multiple development projects of clients from different demographics. Hardik helps clients gain added-advantage over compliance and technological trends. He is one of the core members of the technical analysis team.