Next article
Are you planning to develop a single-page web application solution using a robust JavaScript framework? If so, then you have made a good decision to...
7 Advantages Of Hiring Angular Developers In India
Introduction
When you are planning to develop a web application, what is the first thing that will stick in your mind? Which platform is best for the development of web applications, isn't it? If so, then here we are going to talk about the most widely used JavaScript framework known as Angular. It is supported by Google and helps you to create dynamic web content easily.
To make things more easier and effective, the angular community recently released Angular 11.0.0 in November 2020. Even when Angular 11.0.0 was not released, it took the front-end development world by storm that affected IT industries the most. Now the active Angular version is 11.0.0 that treats HTML as the first-class citizen. Therefore Angular developers and designers can now work together and develop amazing web applications more quickly.
Angular uses TypeScript language which ensures higher security and allows you to debug the code directly in the web browser. It is popularly known for its MVVM-based architecture that offers numerous benefits and gains a massive adoption rate. Now you must be wondering, what are those benefits? In this blog, we are going to list out the advantages of choosing Angular over other similar frameworks of JavaScript that make your website highly attractive and feature-rich. So, without any further ado, let's get started!
Table of Content
1. Advantages of Hiring Angular Developers In India
1. Skilled & Experienced Developers
Angular developers are skilled and highly knowledgeable when it comes to front-end development. They have in-depth expertise in Angular and TypeScript language that makes the development process easier and effective.
With a complete understanding of Angular development, it is also important to have knowledge about the adjacent technologies like Node and Webpack for performing asynchronous tasks.
2. Timely Results
With the growing technology sector, Angular developers can adopt change and implement new tools and techniques for successful projects on time. While building great Angular software, think about your users and their goals that they are trying to accomplish.
Our Angular developers strictly adhere to delivering the project before the deadline in the stipulated time frame with no buts. If your budget is limited, then you must plan to hire angular developers in Indian because they're 60 to 70 percent cheaper compared to other countries with the same expertise.
3. Cost-effective
Do you need a high-quality and feature-rich website or mobile app, but have a limited budget? If so, then Angular development is the best suitable platform which is cost-effective if you're hiring angular developers in India.
The cost of developing an app or website becomes 60-70 times cheaper if you aim to choose Angular development with the same expertise. There are 2 million Angular developers in India who have in-depth knowledge and offer supreme on-website services at affordable rates.
4. Developers Are Aware Of Latest Technology
If you hire an angular developer in India, your projects will have advanced functionalities built-in. Additionally, these developers are aware of the new technological trends and tools that help to develop the most competitive software for you.
When you hire angular developers for your project, make sure that the development team can grasp the latest technology based on your interest and specifications.
5. Effective-Communication
Communication plays a vital role when you outsource project development. Without proper communication and misunderstanding, outsourcing your project becomes difficult which leads to unexpected situations. Indeed Indian angular developers have good communication skills and they know how to interact with their clients.
If you hire an angular developer in India, they make sure to accomplish all your project requirements which are only successful if they communicate well with others.
6. No Time Zone Barrier
If you hire an angular developer in India, they are 24×7 available for your project and can work on it according to your country's zone. When you hand over your Angular project to any Indian developer, they make sure to handle the entire development process by working on it with their client's time zone.
So, you don't have to worry about the time zone, when you hire an angular developer in India.
7. Quick Process Understanding
When you hire an angular developer in India, they can quickly understand your project for easy onboarding. It is important to understand the entire process for effective and desired results depending on your project requirements. Although Indian angular developers are highly skilled and experienced to understand your process quickly.
2. Final Thoughts
JavaScript is the most in-demand and popular language when it comes to front-end and back-end development for browser and mobile extensions. It has various frameworks that allow developers to build web applications. But if we talk about JavaScript for front-end development, then undoubtedly Angular is one of the best frameworks for Single-page application development that offers you incredible benefits.
To produce effective results, make sure to conduct detailed research before you hire angular developers for your business. So you require highly skilled professionals for angular development that can perform complex tasks and work in partnership that leads to success.
So while hiring angular developers, make sure to conduct deep analysis and research and then search for the perfect match for your company.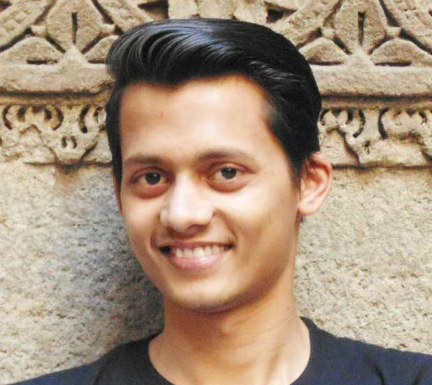 Hardik Dhanani
Hardik Dhanani has a strong technical proficiency and domain expertise which comes by managing multiple development projects of clients from different demographics. Hardik helps clients gain added-advantage over compliance and technological trends. He is one of the core members of the technical analysis team.