Next article
Have you ever thought of visiting the website again because you liked the way it operates? When you click the badge that redirects you to...
How Much Does It Cost To Employ Angular Developers In India
JavaScript is in high demand for developing amazing high-quality web applications that would provide you with numerous benefits at a low cost. In the recent report, Indian go developers prefer using Angular for building web apps as it is one of the most famous JavaScript frameworks. The use of smartphone apps is getting larger in size day-by-day in this tech-savvy world. Considering this in mind, the concept of developing web apps came into the picture that gives a permanent solution to users having memory concerns. So, when it comes to creating single-page applications, Angular is the best platform available for you.
In this particular blog, we're going to discuss the cost to employ Angular developers in India and go through the factors that could impact the cost of your overall web app growth. So, without any further delay, let's get started!
Table of Content
1. Whether To Employ New Or Expert Developers From Angular
Before moving ahead, invest some time in understanding the project process and its complexity which will help you to decide if you're in the stage of hiring freshers or dedicated Angular developers. All your project complexities depend on the size of your project, if you have a small project without any major complexity, then you can hire a developer with one year of experience.
But let's say, you have a large project with major complexity in developing the application, then it is recommended to hire a dedicated team of skilled Angular developers for your project who can easily handle the crisis occurring in the developing process.
So before taking any action, make sure that you have a proper understanding of your project and its complexity to get your work done smoothly.
2. Whether To Recruit Individual Developers or From Angular Software Company
You must be wondering if you should hire an individual developer or have a team of developers from the Angular software company. Recruiting developers depends on the situation you have. Mostly, investors consider hiring individual freelancers for web development that can save some bucks. But if you're planning to recruit individual developers for the long-run, then that approach is not so cost-effective.
In fact, you're required to hire multiple developers that can handle different tasks of the project which will cost the same as if you're hiring an Angular software development company.
Here are few drawbacks that you may face when you hire individual Angular developers to accomplish your project tasks.
Lack of resources
Variable Workloads and Income
Initial Cash Investment
Lack of Job Security
Lack of project management
But if we talk about hiring Angular developers in India, then you have access to a large talent pool of experts and professionals that work simultaneously for your project and accomplish the tasks. 
A software development company helps to fill the missing gaps in your project and makes sure that the entire process is bug-free and runs smoothly in the long-run.
Here are a few benefits that you'll get when you hire an Angular software developer team in India.
Diverse expertise
Knowledge of the latest technology and trends
Team quality and scalability
Project management
Availability of resources
3. AngularJS App Development Cost
If you're planning to choose the right Angular software development company in India, the cost may not be so high. Before connecting with any development company, just go through the information given below and then choose your project partner for the long run.
Stats and testimonials tell the truth!
According to a report generated by neuvoo, the average salary of an Angular developer in the USA is $83,343 per year or $43 per hour.
And according to Indeed, it ranges from approximately $78,553 per year for Web Developer to $110,771 per year.
You just require to multiply the amount of time taken by the Angular developer to complete the task at an hourly rate.
These might look costly, but if you are planning to hire a dedicated development team in India, you'll get less expensive solutions. They might charge you $2400 per month or a maximum of $29,000 per year. Even though the development companies in India are cost-effective as compared to the US.
4. Factors That Could Impact The Cost Of Your Overall Web App Growth
1. It All Depends Upon the Basic Functions
There are numerous basic functions to run your application for Angular web applications which are corresponding to each other. So the coding is done separately for all these basic functions.
Eventually, if your application consists of multiple basic functions, then the cost is expected to increase as the developers have to do more intense coding. On the other side, if the basic functions are limited then the development cost decreases.
2. The Storage Cost
We know that websites store a minimal amount of data with them. When a web developer interacts with a user, they display a particular section of data to the user that can reveal the data which is already stored. If you have a large amount of data then it is obvious that you'll require to invest more money for the storage.
5. Final Thoughts
The demand for Angular developers is increasing in the market. Moreover, Angular is one of the most used JavaScript frameworks that offer out-of-the-box benefits with some additional prosperity to it which makes Angular the most-loved framework. Also, it is the best framework for building rich internet applications and Single-page applications. This is because the developers in IT sectors prefer to use a framework that helps to build scalable applications.
Hopefully, the blog helps you to identify the cost to employ Angular developers in India and what are the main factors that affect the cost of your web app and its growth.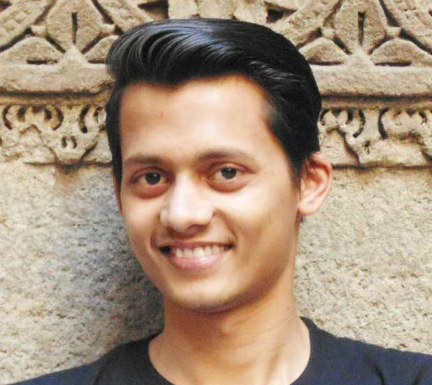 Hardik Dhanani
Hardik Dhanani has a strong technical proficiency and domain expertise which comes by managing multiple development projects of clients from different demographics. Hardik helps clients gain added-advantage over compliance and technological trends. He is one of the core members of the technical analysis team.