Next article
WordPress is a pronounced content management system for both bloggers as well as website owners. The rigid framework offers a great amount of flexibility and...
Most used Free WooCommerce Plugins
Free open source Content Management System, WordPress came up with a free plugin WooCommerce specially for developing an e-commerce based solution. Yes, the buzz of WooCommerce leaves an impact of some new technology added up in IT field, but WooCommerce is highly reliable, extensible free eCommerce plugin which can be coherently integrated with WordPress.
Being favourite amongst most of the online store owners, WooCommerce Development Company and their developers, today WooCommerce has more than 3 million active installs. For add-on features, plugins are integrated along with WooCommerce solution. Amongst highly used paid and free plugins, have a look on most used free plugins.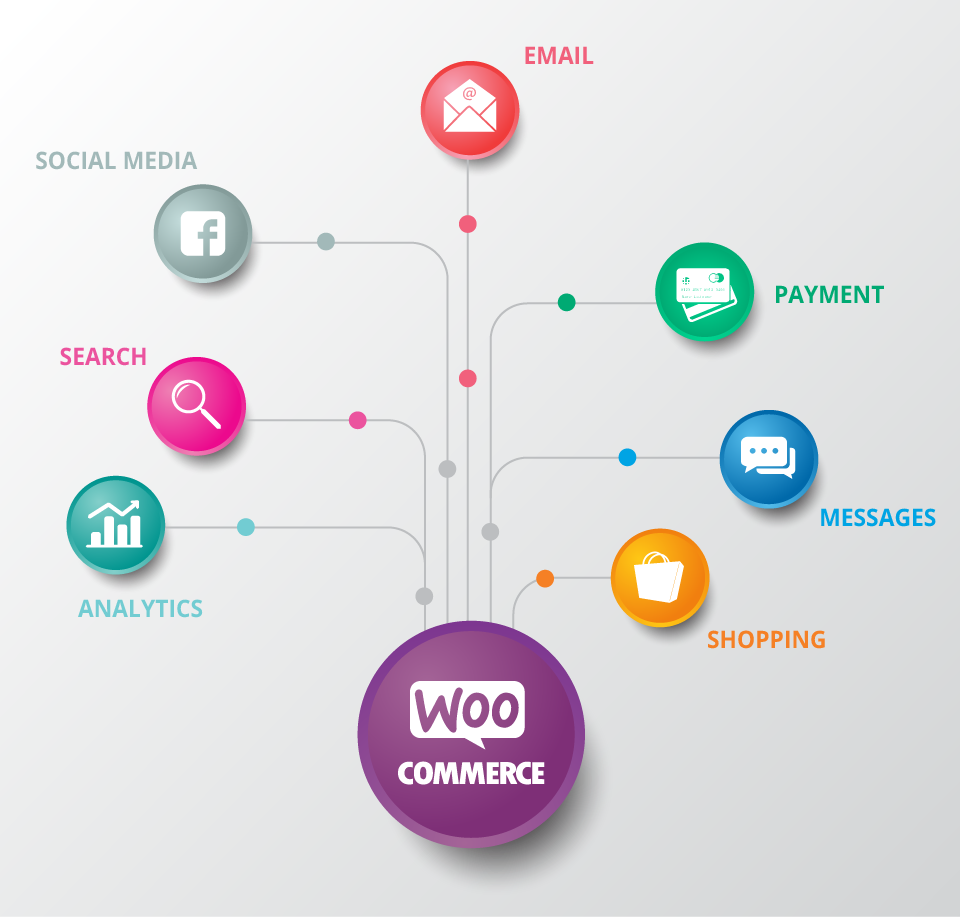 WooCommerce My Account Widget
Shop manager can view user's profile in form of widget by integrating WooCommerce My Account Widget. Also, links to their shopping cart, account page, checkout, and other URLs can be viewed. Along with this, exact number for items in shopping cart, unpaid orders, uncompleted orders are also displayed.
Latest Version: 0.6.0
Compatible to: WordPress 4.8 and WooCommerce 3.x
Rating: 4/5
WooCommerce Checkout Manager
WooCommerce Checkout Manager is used to customize and control fields like re-order, hide, extend on Checkout page within billing, shipping and others. Checkouts can even be optional. The plugin is compatible with other plugins like WPML, WooCommerce Print Invoice & Delivery Note, Store Exporter Deluxe, and WooCommerce Order/Customer CSV Export to provide advanced features to users.
This plugin includes date picker, time picker, and payment method, billing address visibility disable /able, shipping method, order time and much more. Also own customized CSS can be included.
Latest Version: 4.1.3
Compatible to: WordPress 3.0
Rating: 3.6/5
WooCommerce Multilingual
To provide e-commerce across boundaries, it is necessary to have WooCommerce development compatible with multi languages. This is made possible by integrating WooCommerce Multilingual plugin along with WPML (paid plugin). It manages easy translation right from products, attributes to checkout. Even inventory tracking can be done in the opted language.
This plugin is compatible with other extensions like WooCommerce Bookings, WooCommerce Table Rate Shipping, WooCommerce Subscriptions, WooCommerce Product Add-ons and WooCommerce Tab Manager.
Latest Version: 4.2.0
Compatible to: WordPress 3.9
Rating: 3.9/5
WooCommerce Product Slider
To showcase products in easy sliding manner, WooCommerce Product Slider plugin is used. This plugin is most commonly used nowadays as it comes up with features like navigation arrows and pagination, Widget, Multisite supported, SEO friendly, Color pickers, customizable dimensions and much more. Also, it is highly responsive and mobile friendly.
Latest Version: 1.2.2
Compatible to: WordPress 3.0
Rating: 3.6/5
WooCommerce Product FAQs
To increase sell on e-commerce solution and to engage users with detailed information of products, WooCommerce Product FAQs plugin is used. Also, users can ask a question related to the product and product seller answers to the same. Notification feature is also available along, so asker will be notified once the question is answered. Sometimes product seller also adds up few questions to provide more information regarding the product to the viewer.
Latest Version: 3.0.3
Compatible to: WordPress 3.5.1, PHP 5.3+, WooCommerce 2.0.0+
Rating: 4/5
WooCommerce PDF & Print
To click on Print and Save the billing details or information related to products get possible with WooCommerce PDF & Print. With this plugin, details can be saved in PDF and Word Document format. It also prints template settings.
With the integration of the plugin, PDF, DOC, and Print buttons are automatically available on Product Page. Buttons have flexibility of appearance.
Latest Version: 1.5.0
Compatible to: WordPress 2.7.0
Rating: 4.1/5
Stripe for WooCommerce
With Stripe, credit card payments can be taken without saving the credit card information in the server. All that is required is to add SSL certificate with plugin and customer's credit card information goes straight to Stripes servers keeping information highly secured. No need of separate server to save sensitive payment information.
Latest Version: 1.38
Compatible to: WordPress 3.8.0
Rating: 3.9/5
Other numerous plugins are also available for WooCommerce development to make the WordPress based e-commerce solution more efficient, faster, robust and reliable.