Next article
There are thousands of stores available in the market that are created using the Magento framework and are trying to win customers with the best...
BigCommerce Vs Magento: A Complete Comparison
In today's world where every business is going digital and wants to have a popular eCommerce website, the demand for eCommerce platforms like Magento and BigCommerce has increased. These are two popular eCommerce platforms that help business owners from all over the world to get their robust and user-friendly online stores. These two platforms come with some amazing built-in features and functionalities that make the e-stores stand out from the competition. But for business owners who aren't tech-savvy, they need to hire Magento developers from India and also BigCommerce experts to kick start their project. But before they hire the experts, choosing the right eCommerce platform from these two is very essential. And for that, the store owners must be aware of these platforms, their features, and the differences between BigCommerce and Magento. For this, let's go through this blog and learn all there is about BigCommerce Vs Magento.
Table of Content
1. What is BigCommerce?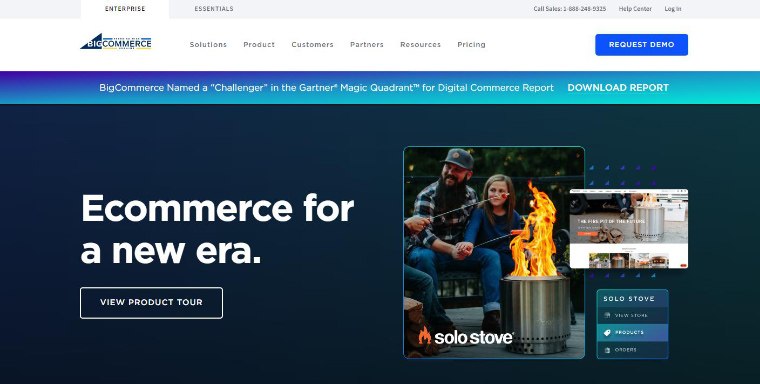 BigCommerce is one of the most popular hosted eCommerce platforms like Volusion and Shopify. With the use of BigCommerce, more than 50k businesses have online stores which are helping them to increase the number of customers. Some of the big brands that are using the BigCommerce platform are Sony, Toyota, Spinning.com, Ben & Jerry's, and more.
1.1 BigCommerce Features
Some of the major BigCommerce features are –
Templates & Customization
BigCommerce is a platform that comes with some amazing pre-built responsive templates that enable web developers to quickly set up the store for clients. The developers can also customize these BigCommerce templates as per the client's requirements. Before publishing the store template, the web development team can also test these templates which is not the feature that Magento offers. Besides this, BigCommerce comes with the usage of some common programming languages that make it easy for the web developers to work with it and customize online business stores for the clients.
Cloud-Based Hosting
Cloud-based hosting in eCommerce adds reliability to your website and makes it accessible using cloud resources, across teams and in terms of uninterrupted functionality. Here all the servers are connected to the same network and loads get equally distributed which improves efficiency and cross-functional usability.
Full-Feature CMS
For business owners, with minimum to no technical knowledge, they can be able to build an ecommerce store in bigcommerce. BigCommerce is the best choice for them. It comes with a full-featured content management system that helps in creating and managing products very easily. With BigCommerce one has to just publish and view the changes made in the store in real-time and then adjust the changes if required. Besides this, BigCommerce also offers headless APIs that enable the business owners to integrate the merchant's front-end CMS of choice which can be any from Drupal, WordPress, Bloomreach, and more.
Mobile & SEO Optimization
One of the best features of BigCommerce is that the templates it offers natively support mobile responsiveness. This makes it a mobile friendly ecommerce framework. BigCommerce comes with some amazing built-in SEO features that help businesses to increase organic search results and rank higher on the search engines. BigCommerce can be easily integrated with Google Shopping which eventually helps in increasing the product reach on Google search engine.
2. What is Magento?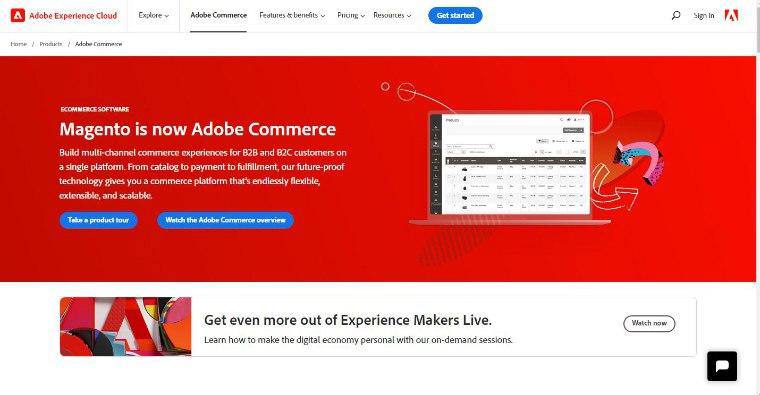 Magento is a very popular open-source platform for creating eCommerce stores just like WooCommerce. The latest and most beneficial version of Magento is version 2.4.5 which offers some outstanding advantages. As per as builtwith,, there have been more than 167k store owners in the market that are using the Magento platform. Some of the popular companies using Magento to shape their online stores are Coca-Cola, Ford, Nike, and Hermes.
2.1 Magento 2 Features
Some of the major features of Magento are –
Responsive Admin Panel
With the increasing use of mobile devices, there are many eCommerce platforms that have started to work on the responsiveness of the site. For this, they need to accommodate both the front-end and back-end of the store on multiple screen sizes. And Magento 2 is the best eCommerce platform to offer this feature. It enables the web developers to have a responsive backend admin panel which makes the ecommerce store completely responsive.
Improved Checkout
Magento 2 comes with the significant checkout feature which makes it more popular among the other eCommerce platforms. Magento's native Luna theme offers an improved user experience with fewer checkout steps which has helped in reducing the overall friction of the process.
Framework Improvements
The new version of Magento has come up with some amazing framework updates that can help in improving the overall performance of the ecommerce business site. This has been possible because of the constant recommendations from Magento's user community. Magento 2 comes with some major code refactoring to streamline the frameworks. Besides this, Magento includes improvements like compatibility with HHVM and PHP 7.
Improved Magento Marketplace
When it comes to Magento, if the third-party Magento extensions and updates are not updated regularly or maintained properly, it can lead to catastrophic consequences. The need to manually update the Magento marketplace has been a tiring process for the developers. So now, the new review process for Magento 2 has come, which takes longer than expected but offers a more smooth update process.
3. BigCommerce Vs Magento: Head-to-Head Comparison
Before we start comparing BigCommerce vs Magento commerce, let's take a look which one of the two frameworks are trending on Google Trends,
3.1 Popularity
BigCommerce Popularity
BigCommerce is a platform that has over 51k live sites out of which 2350 websites are in the top 1 million ecommerce sites. Some of these famous sites are of popular brands like Toyota, Ford, Sony, and more.
Magento Popularity
Magento is one of the most popular eCommerce platforms that have around 167k live websites out of which 10k websites are in the top 1 million. Some of these popular sites are for big brands like Nike, Urbanista, Coca-Cola, and more.
3.2 Maintenance
BigCommerce Maintenance
BigCommerce is a platform that takes care of web hosting for businesses. It also offers regular software updates and advertises 99.99% server uptime. So, working with BigCommerce is very easy and if any issues arise, the BigCommerce help center is ready to help anytime.
Magento Maintenance
With Magento as an open source, the sellers are responsible for all administration and infrastructure setup. The sellers will have to choose the Magento hosting providers. If any issue arises with the ecommerce store, the owner will have to fix the problem by himself or hire a Magento developer for that.
Are you facing any issue with Magento development, connect with our India based Magento developers.
3.3 Ease of Use
BigCommerce Ease of Use
When it comes to BigCommerce, setting up the online store is an easy process as the platform is user-friendly and self-explanatory. But to get your business store live on internet, there are 8 key things that need to be done:
Setting up the store profile
Payment gateway integration
Currency selection
General store settings
Shipping method setup
Tax calculation
Accounting process setup
Point of sale setup
Once all these things are clear, creating a store with BigCommerce is very easy as it allows easy navigation on its interface. The below image shows the backend dashboard of BigCommerce where you can set up everything.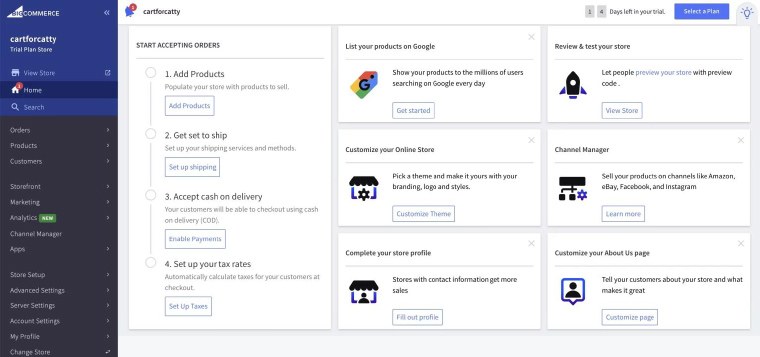 However, BigCommerce comes with some tech terms, which are not easy to handle for rookie or non-technical people. So, if you aren't a technical person, you will have to seek help from the internet or developer to perform the basic tasks such as adding a product to the store, to learn how to work with this platform.
Magento Ease of Use
On the other hand, setting up a new Magento store is a bit difficult. The reason behind it is that setting up a Magento store requires some technical steps, such as downloading Magento's latest version, setting up FTP, transferring the Magento to the hosted system, and more. For this, any business owner will have to hire a Magento developer from India or around the world who can easily follow all these steps and is able to find ways to integrate third party extensions and customize the eCommerce themes for your online store.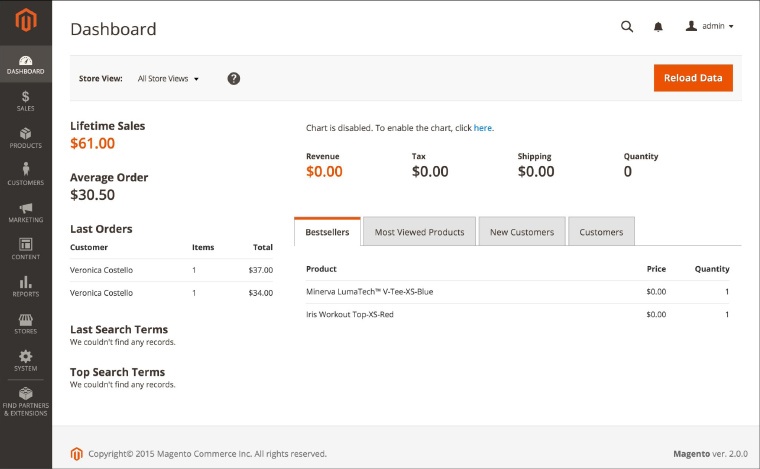 As you see in the above image, the Magento comes with an interface that is well-designed and thought-out. But it is also complicated because of some terminologies it uses.
3.4 Pricing
BigCommerce Pricing
BigCommerce offers four major pricing plans to business owners who want to create their eCommerce store with it. These packages come with essential features and functions which help businesses to start their online stores very easily. Some of the best features that this platform has to offer are unlimited products, amazing single-page checkout, a responsive website, and much more. The BigCommerce pricing plans are as follows –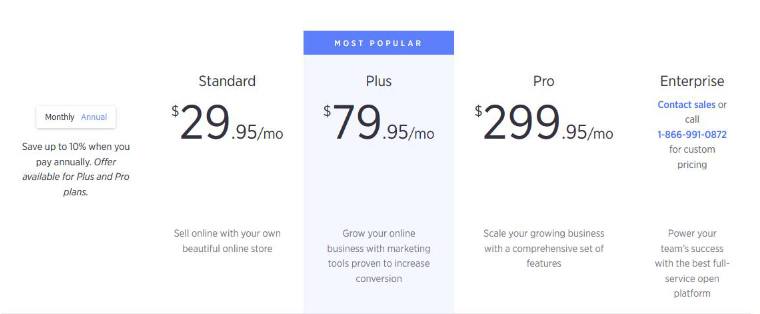 The Standard Plan of BigCommerce will cost $29.95 per month.
Its specification

Includes all features to start an online business
Online sale per year are limited
Suitable for newbies and small business
Plus Plan of BigCommerce will cost $79.95 per month.
Its specification

Includes everything from Standard plan
Includes features like persistent card, customer groups and segmentations
Suitable for medium scale businesses
Pro Plan of BigCommerce will cost $299.95 per month.
Its specification

Includes everything from Standard and Plus plan
Includes faceted search, google customer reviews and custom SSL
Suitable for large scale business
The Enterprise Plan will include everything and to know more about this contact Bigcommerce.
Magento Pricing
Magento is an eCommerce platform that offers 3 editions which include Magento Open Source (previously it was known as Magento Community), Magento Commerce Edition (previously it was known as Magento Enterprise), and Adobe Commerce Cloud (previously it was known as Magento Commerce Cloud). The details of these plans are as follows –
Magento Open Source Edition is the version where one doesn't have to pay a license fee.
Magento Commerce Edition and Magento Open Source Edition require a website hosting cost which can be anywhere between $100 to $1000.
The Adobe Commerce cloud version offers various features besides what comes with the other two Magento plans, but the cost of this edition is as per the customization required by an ecommerce business.
3.5 Design
BigCommerce Design
Unlike Magento, BigCommerce comes with both free and paid templates that can be used to design the online store. BigCommerce offers 12 free templates at the moment.. Others are the paid ones which can cost anything between $145 to $235.
Magento Design
Magneto is an open-source platform that offers a lot of themes and extensions. It also allows customization. This means that creating an online store with Magento is cheaper. Besides, it also offers responsively designed templates for free which means that ecommerce businesses can have a platform that is responsive at lower costs.
3.6 SEO
BigCommerce SEO
BigCommerce comes with some amazing built-in SEO features and they are –
Unique URLs: This SEO feature of BigCommerce ensures that every individual web page on the website has only one URL which saves the publication of duplicate content.
301 redirects and URL rewrites: When the product on the store is renamed, it will automatically generate a new URL. This means that the old URL will be redirected to the new URL automatically. This feature helps search engines understand the new changes.
Micro-data: BigCommerce is a platform that comes with an integration facility with the micro-data (rich snippets) into the businesses' product pages. This helps in enhancing the search result listing process with new information like brand details, ratings, pricing, and all.
Magento SEO
Magento comes with few built-in SEO features. Moreover, SEO extensions are available in order to optimize your ecommerce store. Because of its customization features you can improve and optimize many components related to Magento SEO. SEO aspects like google sitemap, link attributes, canonicalization and some more you will get to optimize in Magento.
SEO Toolkit. It is an application that comes with some amazing features for the Magento sites. And they are –

Building robust sitemaps
Generating relevant meta tags
Making the product reviews SEO-friendly
Quickly importing and exporting product tags
Showing rich snippets in search results
Creating and automating meta tags templates

Advanced SEO Suite. It is an app that comes with some highlight features and they are –

Managing all redirects easily and quickly
Handling SEO settings for pages, categories, and layered navigation
Taking advanced rich snippets
Generating an advanced sitemap for Google and meta-tags using templates
Getting an SEO analysis of every page
Increasing the site's visibility on search engines and growing CTR
3.7 Security
BigCommerce Security
BigCommerce stores can be highly secured as this platform is fully hosted to take care of the security of the store as a part of the monthly subscription. It comes with some additional security measures such as server-specific firewalls and perimeter, file integrity scanners, 24/7 human monitoring, intrusion detection software, and fraudulent transaction protection.
Magento Security
On the other hand, Magento is open-source in nature which means that there are chances of Magento security falling into your own hands if you don't hire a team of expert Magento developers from India to give support in cost effective way who creates the eCommerce store by keeping security measures in mind. The hired team will have to configure the site security, PCI compliance, two-factor authentication, and more.
3.8 Themes & Extensions
BigCommerce Themes and Apps
BigCommerce offers 12 free and 100+ paid theme options which cost somewhere between $145 to $235 each. These themes are easily customizable and mobile responsive. Besides this, BigCommerce offers strong built-in features that enable the store owners to improve the site performance and these features are – analytical tools & reporting and abandoned cart reminders.
BigCommerce also comes with a wide range of applications to expand the store's functions. Currently, there are over 600 Apps that BigCommerce has to offer for different categories such as Marketing, Payment & Security, Analytics & Reporting, and more.
Magento Themes and Extensions
On the other hand, Magento is an eCommerce business site development platform that offers 5 theme options in total which includes both free and paid. Magento also allows developers to create their own customizable themes from scratch as per the client's requirements. The Magento themes offer built-in features like payment & shipping, integrated checkout, mobile-optimized shopping, instant purchase option, catalog management, and more. Magento comes with third-party extensions which the development team can purchase from the Magento Marketplace. There are 3520+ extensions in all different categories.
3.9 Community Support
BigCommerce Community
BigCommerce has a huge community that is available for users who are looking to learn how to increase business sales with this platform. Also more than 1500+ discussions related to bigcommerce available on stackoverflow.

Magento Community
On the other hand, Magento has a high number of users and it comes with a robust community that offers forums for developers who have queries regarding the Magento site development process. On stackoverflow, more than 37000+ discussion related to Magento available.

3.10 Multi-Channel Integration
BigCommerce Multi-Channel Integration
Multichannel selling is a marketing strategy that BigCommerce promotes very well by offering amazing features for it. With BigCommerce, businesses can sell their products on various social platforms like Pinterest, Facebook, Instagram, Amazon, and more. BigCommerece comes with in-built features for multichannel.
Magento Multi-Channel Integration
Unlike BigCommerce, with Magento, the users will have to use multi-channeling marketing tools or third-party extensions to sell their products on Facebook, eBay, Pinterest, Amazon, Instagram, and more.
3.11 Scalability
BigCommerce Scalability
BigCommerce comes with some amazing features that offer a scalable site to the users. These features are –
Open API: This platform allows the web developers to create a customized user experience for the clients with the use of an open API.
Brings order to the back-end with the help of an ERP: An integrated ERP approach of BigCommerce enables the employees in different departments to rely on some data.
99.99% uptime: BigCommerce offers 99.99% uptime which is very beneficial for businesses to grow their customer base and increase the traffic on the site.
Magento Scalability
Magento offers some amazing features and scalability standards, which are –
Support for more simultaneous administrative users.
Significant process for ordering products.
Instant server response times for product catalog browsing
4. BigCommerce vs Magento: Which is Better for Your Business?
Both BigCommerce and Magento are the best ecommerce store development platforms available in the market and working with them enables businesses to have robust online stores.
BigCommerce is a platform that is very simple and offers its services at a great price. It offers packages for all different sizes of businesses which makes it more popular in the ecommerce web development market. Besides, it comes with amazing features and a self-explanatory user interface which is a plus.
Magento, on the other hand, offers high customizability and unlimited scalability. This is why Magento is a go-to platform for all middle-level and enterprise grade companies.
5. BigCommerce vs Magento: Conclusion
As seen in this BigCommerce Vs Magento blog, both are the leading eCommerce platforms for some major reasons. Choosing one of them must solely depend on the type of the project, business requirements, plans for growth, and budget. For this, both business owners and developers must be aware of the features and differences of these platforms that are discussed in this blog.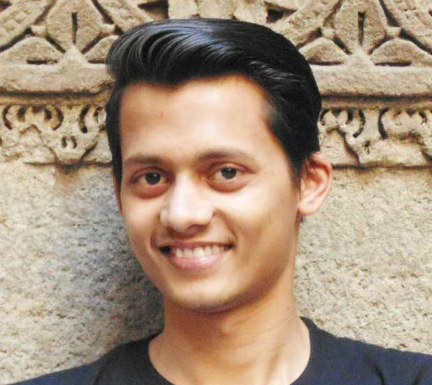 Hardik Dhanani
Hardik Dhanani has a strong technical proficiency and domain expertise which comes by managing multiple development projects of clients from different demographics. Hardik helps clients gain added-advantage over compliance and technological trends. He is one of the core members of the technical analysis team.