Overview
Mastering energy consumption to save money has become the norm. More and more businesses seem to be looking around for ways through which they can provide best-in-class software that monitors and controls their energy usage. Our client carrying a vast experience as an energy service provider in the Middle East had an idea of developing a solution for his customers - Hotels. We created a Hotel Energy Consumption Portal for hospitality groups as in to maintain their energy consumption that meets all of the requirements of the client's objectives.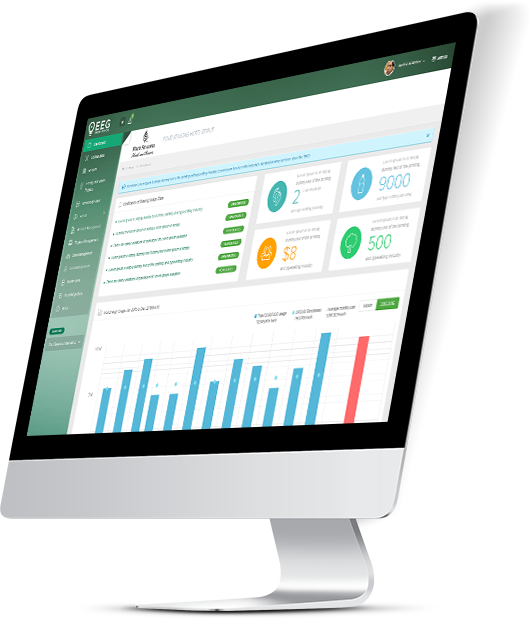 Services used on this project
Framework

CodeIgniter

Web Server

Linux, Apache

Programming Language

PHP, JavaScript

Database

MYSQL

Integration

Mediawiki, Google Charts

Development Tool

sublime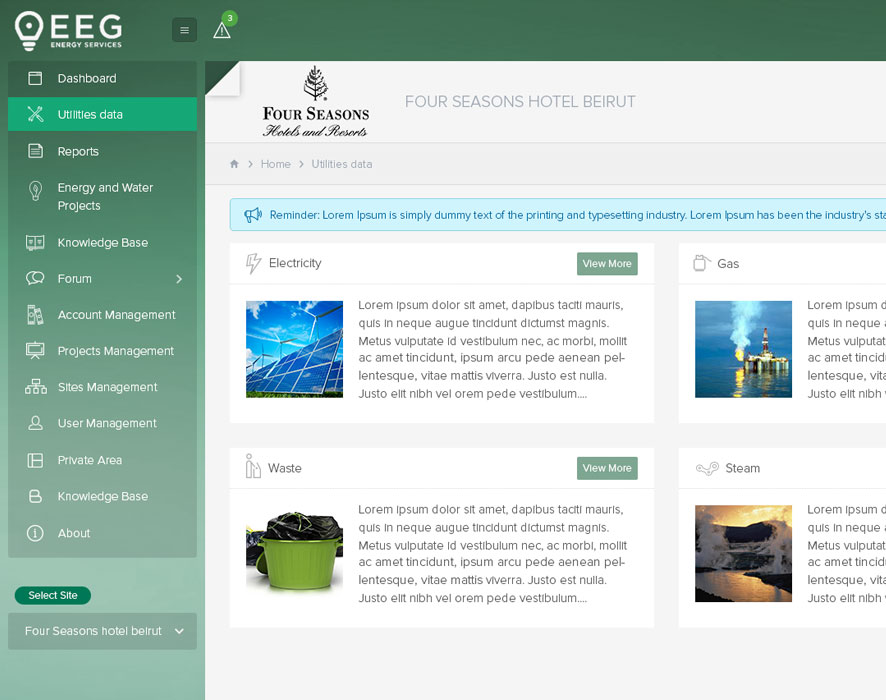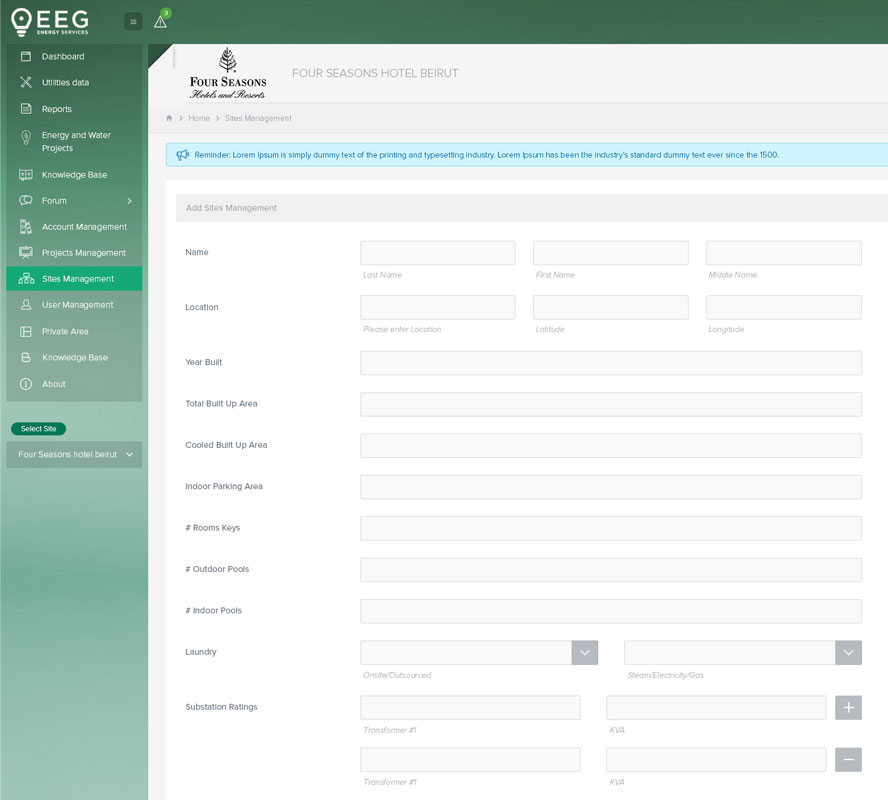 The Client
The client being the most experienced energy service providers in the Middle East, aimed to build a portal for registered hotels so that hotels can add their various hotel locations. And can fill its energy consumption data for every month, according to that data it will provide different type of graphical charts.
Core requirements were:
SaaS-based portal for hotels with a super administrator to manage registered users
Multiple locations of a single hotel can be possible
Hotel staff interface to calculate energy data into the system
Collect energy consumption information for each hotel site and offer energy report
Hotel site-specific report based on energy parameter
Energy Consumption, budget comparison graphs of different hotel sites
Projects for achieving energy saving
Easily globally accessible for hotels to manage energy data at any time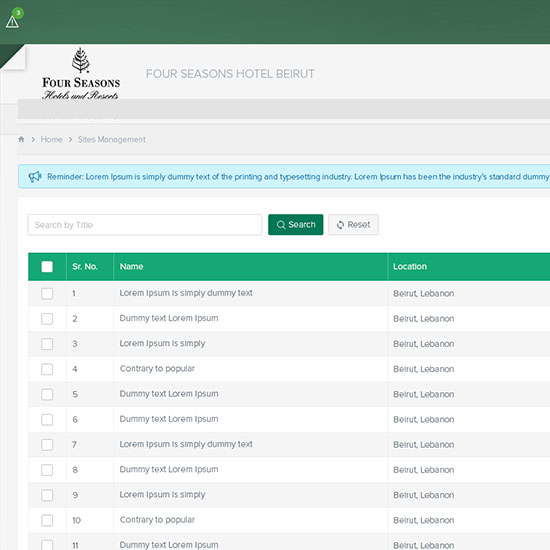 Approach
Our end goal was to come up with a unique looking portal by using the CodeIgniter framework for a wide range of hospitality groups. From a particular Energy Consumption Portal to public web solution and discussion forum, the client received all through a single platform.


The Solution
Hotel Energy Consumption Portal was created whereby each registered hotel can get their portal to manage their Energy, Water, and Waste consumption. Hotels to set a total budget for different energies, analyze energy consumption with graphical reports, and to make some action to optimize it.
Key features were:
Hotel registration for the portal to monitor and control their hotel energy usage.
Add different hotel sites and its details like hotel site name, address, area, number of rooms, etc. assign a hotel site to manage who will be responsible to add and manage data.
Every month hotel staff would require to enter energy consumption information for electricity, gas, water, waste, steam and fuel oil.
Based on user role assigned, staff user is able to view and update consumption records.
Knowledge-based repository with a creative idea and the relevant actions plans for each utility for motivating hotels in the direction of more energy saving.
Data analytics provides business and energy intelligence features which can also be customized to fit any group's needs. From huge amount of statistics, the system analyzes and give comprehensive reports on energy consumption and cost.
By monitoring their usage and implement actions on the way to reduce energy and raise awareness of sustainable development, hotels drive many projects.
To create corresponding action plans along with setting its target, discuss with the community and record action files into the system.
Track all energy audit reports through the portal
Discussion board to enhance the cooperation between hotels
Public web solution containing generic hotel details, their implemented action plans to save energy and its outcome.
Admin interface to manage hotel accounts, their projects, energy consumption reports and the public website.
Highlighted Features
Login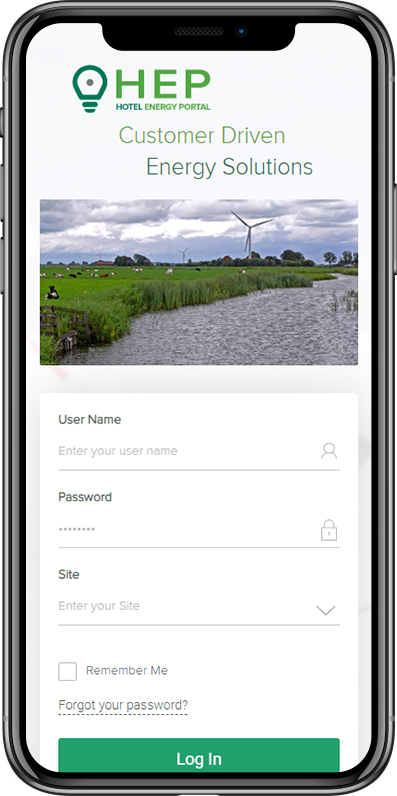 Site Management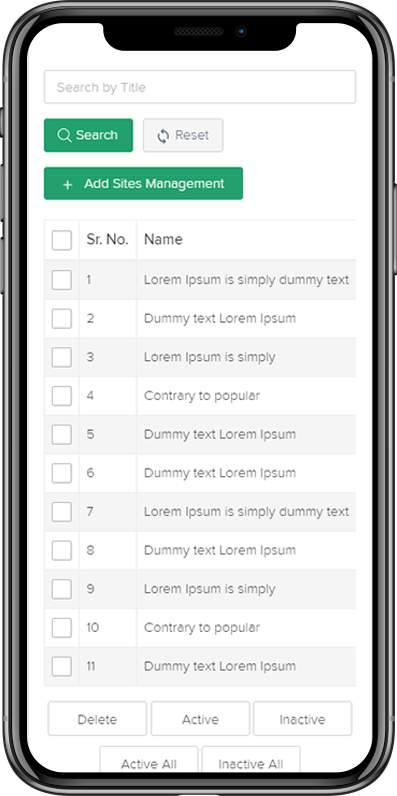 Utilities Data Detail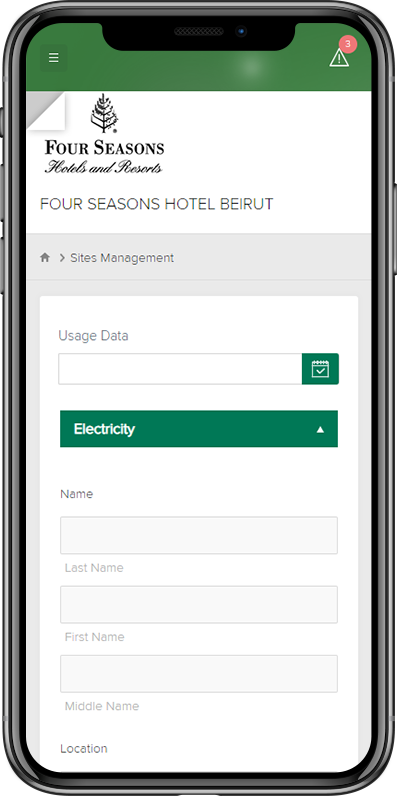 What can we help you with?
If you are interested in finding out more about how we can help your organization, please provide your details and project requirements. We'll get back to you soon.