Overview
With constant evolvement in technology, several industries such as education, healthcare seem to have taken the initiative to make the most of it. Our client is based in Australia who aims to develop an app that has educational outcomes along with certain fun-filled elements. Crazy craft is one such iOS application that can be called educational and engaging at the same time. It turned out to be a very user-friendly user interface with several craft items worth exploring.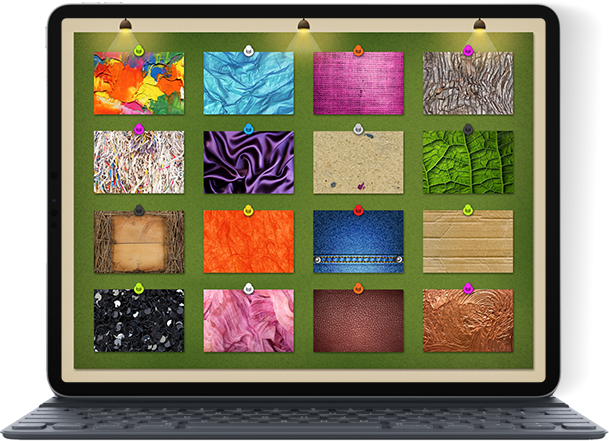 Services used on this project
Platform

iPad

App Language

Objective C

Database

SQLite

Integration

Facebook, Twitter

Development Tool

Xcode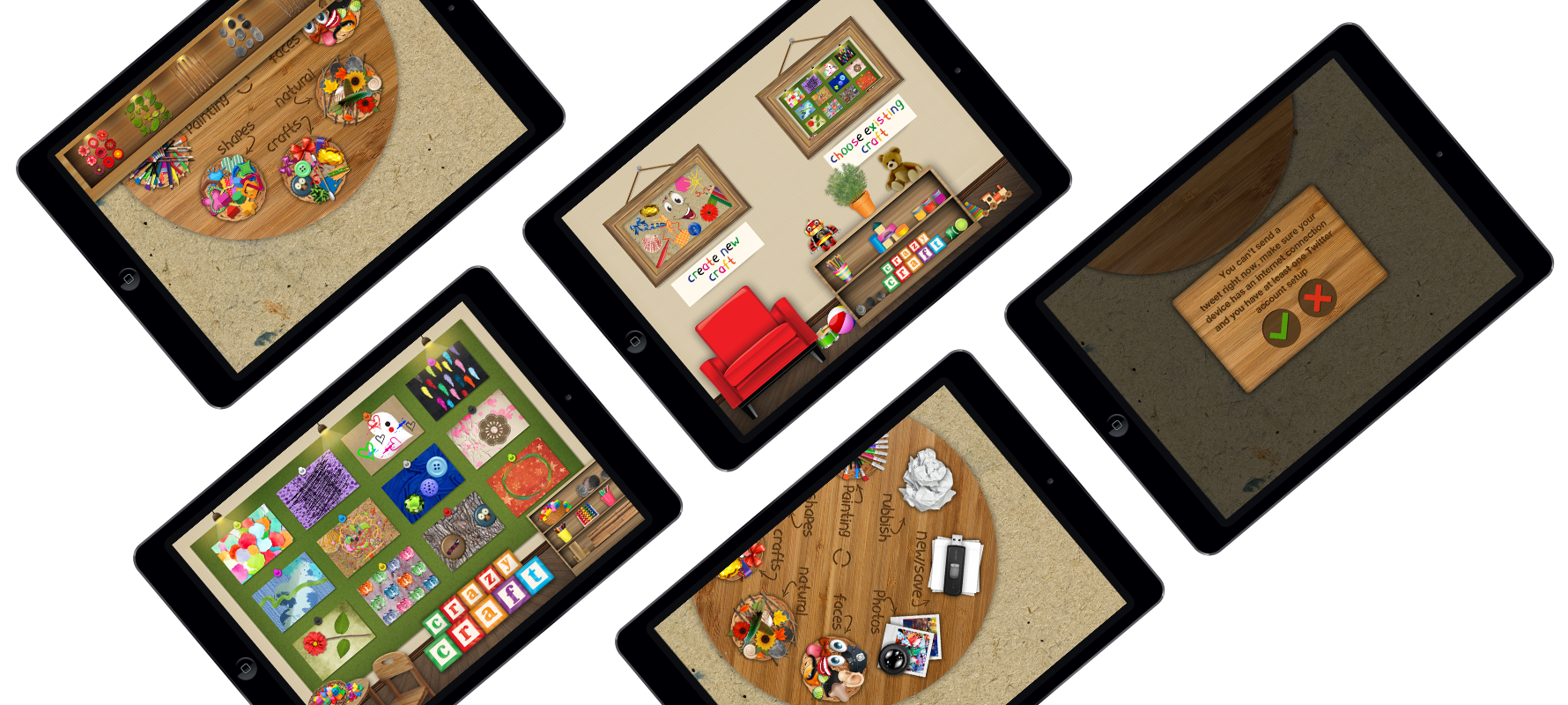 The Client
The client asked to develop an iPad app which enables children to brainstorm and remain engaged hassle-freely. Certain aspects of creativity ranging from creating paintings to, collage, and textual overlays with the help of various tools such as crayons, paints and other craft-based items especially the ones they created in their schools are touched.
Core requirements were:
A simple and easy to use the app for children
Include different crafts objects like papers, painting, and funny faces, etc. to draw easily
Give Facility to take a snap or work with any photos from gallery
Allow sharing crafts on social media platforms like Twitter and Facebook
Offline Facility to access the app without an internet connection
Give tutorial for self-learning the app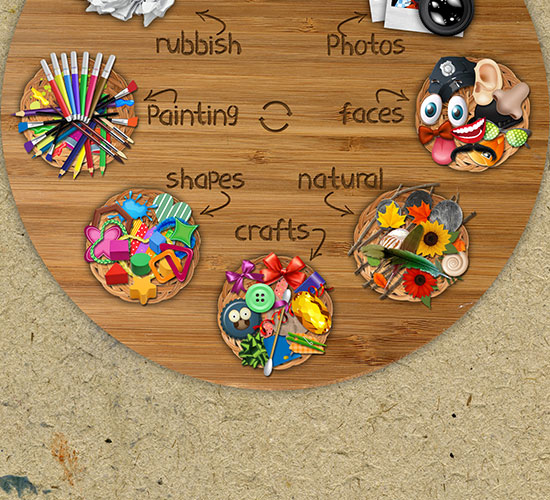 Approach
As a solution, our team of iOS developers came up with a sleek and clean designed app for the little ones so that they can think, analyze, and uniquely interpret things. And when you see your child bringing out his or her creativity, I am sure you couldn't be more proud of!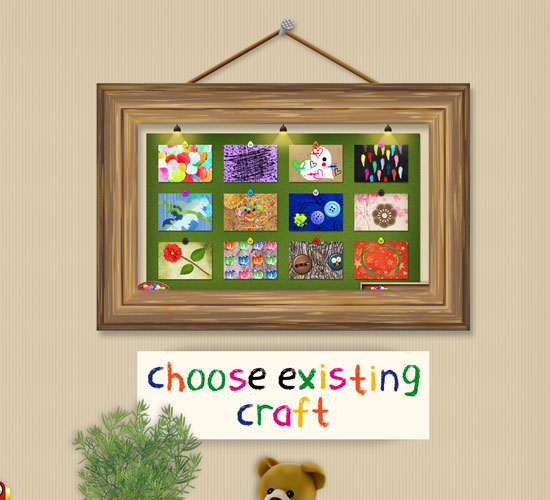 The Solution
Little saplings, especially the ones who are interested in arts and crafts- crazy craft is the perfect name to reckon. Apart from creativity, the iOS app also aids in developing their hand-eye coordination, problem-solving skills, etc. It was a way to express the thinking without saying a word.
Key features were:
Facilitated an easy way to either create a new or modify an existing craft
Different types, textures, and colors of papers provided to define the background for crafts
Various drawing items like crafts, shapes, faces, natural, painting included in the library to draw
Freedom to choose photos either by clicking through camera or from gallery
Crafts can be shared via. Email, Facebook, or Twitter.
The app can be accessed anytime without internet connectivity
Tutorials explained how to use the app
Highlighted Features
Home & Workarea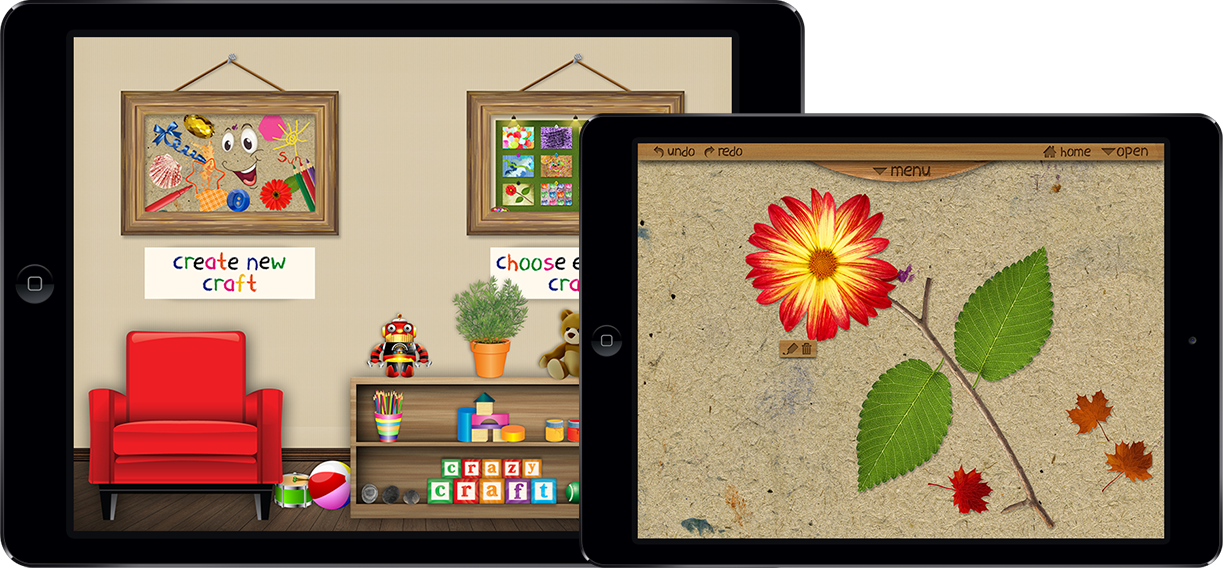 What can we help you with?
If you are interested in finding out more about how we can help your organization, please provide your details and project requirements. We'll get back to you soon.