Next article
When you are just starting in the business, you need to offer the best service to the customers. And when it comes to the best...
Things to Consider while Hiring Laravel Development Services
PHP platform is the highest preferred option by developers across the world to build websites and applications. And Laravel is famous among all PHP frameworks for its extraordinary contribution.
Table of Content
Laravel development services have become a go-to choice for most businesses because it allows them to build anything right from the scratch. It is a feature-rich and high-potential programming language. If you are planning to build websites or applications with the help of Laravel companies then there are some things that you need to consider before you hire them.
So let us explore the reasons to choose Laravel over other PHP platforms and how to set the criteria to hire Laravel developers India.
1. Reason to Hire Laravel Developers
There are many skilled developers out there who efficiently work on other popular technologies so why should you hire Laravel developers for your next project?
Well, there are many reasons behind it, which are as stated below:
Laravel developers with deep knowledge and expertise in the framework can get you a robust solution within considerably less time. 
The laravel framework also enables you to customize your solutions to deliver fully-functional, reliable, and secure websites as well as applications. 
Laravel framework has multilingual capabilities which means the developers can include the feature of supporting different languages in your app. 
The development process is sped up by removing redundant tasks through a laravel command-line tool named Artisan. 
Laravel offers a wide range of ready-to-use templates that help developers to create compelling layouts and separate user interfaces. 
Laravel schema builder is used to create database tables, columns, and indices. 
The laravel framework comes with in-built libraries which allows the developers to blend some features to generate desirable outcomes. 
Laravel developers can easily configure the authentication process without facing any complexities. 
2. Factors to Consider before hiring Laravel Development Services
Now, if you have decided to hire Laravel developers then you need to know what you should look for. There are many factors to consider while hiring Laravel development services for your next project.
But before all that, you need to be clear about your project needs and objectives. You should get it documented about why you are conducting this project and what things you will need with specific details. The purpose of the website or application and how you need it to function, all of this need documentation.
Also, you have to prepare a budget for your application development project because the cost factor will indeed play a bigger part in choosing laravel development services for your project.
These were the preparations from your side, now let us look at the factors that affect hiring Laravel developers.
1. Technical skills of Laravel developers
Of course, if you are going to hire Laravel developers then you need to check their level of expertise in the respective technology framework. The success and the quality of the product depend very much on the skills of developers. so, the things you should look into are:
Experience suggests the working capacity of a developer on various kinds of projects. It also assures you that your development project will be taken well care of. 
You should also check out the coding skills of a developer. It is critical to have a developer that has a very good command of front-end technologies and programming languages like PHP, HTML, JS, and CSS. 
When you are hiring Laravel developers, you need to ensure that they are familiar with the latest version of the Laravel framework and its best industry practices. 
A basic understanding of the standard design rules and object-oriented programming is necessary to build scalable web apps. 
The ability to resolve PHP and other web issues as well as good command over code versioning tools like GIT is deeply valued. 
Web developers should be able to handle APIs, RESTful, SOAP, OOP, and Model-View-Controller.  However, the ability to operate cloud servers and server administration tools is an extra benefit.
Apart from laravel and other front-end technologies, developers must know the project management approaches like scrum, agile, waterfall, and so on. 
The ability to handle the management systems and manage relational database queries is among the most expected skills from any kind of developer.
Laravel developers with experience in SQL management systems and Microsoft SQL servers are highly preferred, especially in India. 
Soft skills are equally important as technical skills in the development process. So, you need to hire Laravel developers with qualities like communication skills, analytical and problem-solving skills, teamwork skills, and many more. 
2. Previous work record
While skills are necessary for the success of the project, how would you evaluate them?
By looking into the portfolio before you outsource Laravel development company or any independent developer. Looking at past performance is not only crucial to assess the skills of the developers but it also helps you predict their future performance. 
You should also ask for the contact information of their previous clients to get their reviews. Talking to their previous clients will enlighten you about the laravel company's approach to development, quality of work, knowledge, expertise, and level of professionalism.
Feel free to ask them as many questions as you can. It is better to obtain clarity before the project begins. While that happens, you should also ask whether or not they provide any post-project services for support and maintenance.
3. What to examine while hiring Laravel development services?
When you decide to hire a laravel development company, don't rush to make a choice simply because their rates fall within your budget. There are thousands of developers out there, therefore it is smart to set criteria that Laravel developers must qualify to get on board.
The project development will feel a lot easier if you get your selection criteria right.
1. The clarity to understand the project requirements
The desirable outcomes are only achieved if the developer can streamline all the development requirements. So when you hire a Laravel development company, the first and foremost expectation you could keep is that they should be able to understand your business requirements. 
Make sure that all types of professionals from designers to quality analysts understand your needs very well. Because it is the only way that your needs would be transformed into comprehensive technological specifications.
Before you hire expert Laravel developers, you should ask them about their strategy to conduct your requirement analysis. And it is the responsibility of quality analysts from the laravel web development company to document the client's requirements in detail.
Also, ask whether the developers will be adaptive to the changing requirements. Because the needs might change over time with the development of the project, market pressure, user response, and many more.
2. The ability to solve complex problems
A good programmer isn't someone who could type a bunch of code, a programmer is a problem solver who uses programming languages, frameworks, and libraries as tools to solve problems.
The developers have a job to solve real-life problems that are affecting real people out there. The Laravel developers need to collect the data and necessary information and then exercise brainstorming to get a suitable solution. This solution remains an idea until the developer finds a way to transform it into reality.
The first stage would be designing an idea or a product, then writing code to make the design work. That leads to a working prototype. If improvements are needed along the way, then the developer makes the necessary changes to deliver a well-suited solution for a problem.  
3. Project Cost and Time
The clear project needs will not only help you in choosing the right laravel development company but also arrive at the right project cost. Because it would be expensive if you want to hire laravel experts with an extraordinary track record to meet the project requirements. 
Also, make sure that the project gets completed in the predetermined timeline. Because regardless of taking extreme care of the project specification, changes are bound to happen. Just pick the developer that can create an in-depth strategy to organize all the project details.
You shall ask the development company about the mode of communication and the necessity of transparent communication. Also, discuss with them how your business requirements will be accommodated. 
Deciding on all such factors even before the project starts will save you a considerable amount of time and money. And that's not it, this would give you a glimpse of how a little change in project scope can affect the cost of the development project.
4. The myth of the best: Look for the best in class
Hiring the best Laravel developers doesn't mean that it would be a one-size-fits-all game. As we have already discussed, list down all your requirements in detail and then look around for the developers that suit you best for the job. In short, no matter how many resources a company can pool in or how talented a developer is, they are only important to the extent of fulfilling your project requirements. 
There isn't a thing like the best. There is only a perfect match. You have to look at whether Laravel developers are thrilled over the technicality and the financials of the project. Because they will fall short if it's too big for them and if it's too small, then you might have to adjust to a lowball solution. So, the idea here is to get the right fit for your project.
4. Final Words
The factors we discussed may not be all there is but it certainly covers the most that matter in the process. When you are looking to hire Laravel development services with a set of specific requirements and agree upon mutual expectations, then it would turn out to be successful.
Mutual trust and respect are the keys to success when two teams are working towards a common goal. We at eTatvasoft adopt the customer-focused approach to bring your vision into reality. So, feel free to contact us with the details of your project if you want to hire Laravel developers.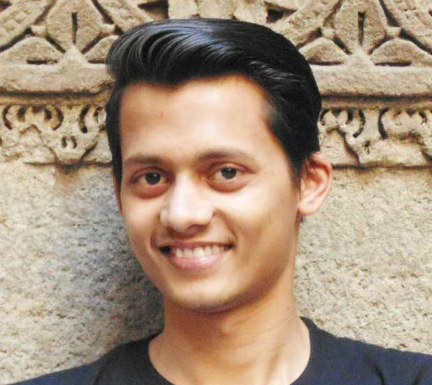 Hardik Dhanani
Hardik Dhanani has a strong technical proficiency and domain expertise which comes by managing multiple development projects of clients from different demographics. Hardik helps clients gain added-advantage over compliance and technological trends. He is one of the core members of the technical analysis team.