Overview
Impact Guru is an online fundraising platform that assists anyone to donate among any nonprofits and social causes across Asia. The crowdfunding platform allows the user to easily raise money online from individuals and organizations that share their passion, each making small donations that add up to a lot, in turn addressing critical social challenges in India. To start with, users first need to create an inspiring and impactful online fundraising page, share with family or friends and facilitate online donations in a secure and trusted manner.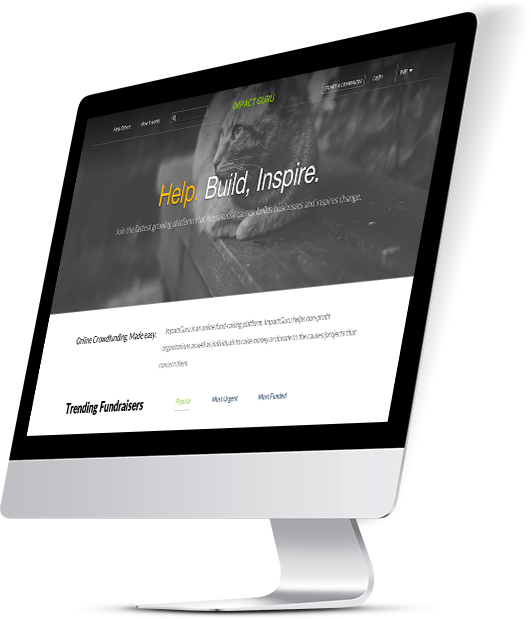 Services used on this project
FrameWork

Bootstrap, CodeIgniter

Programming Language

HTML, PHP, JavaScript

Web Server

Apache Server

Database

MySQL

Development Tool

Netbean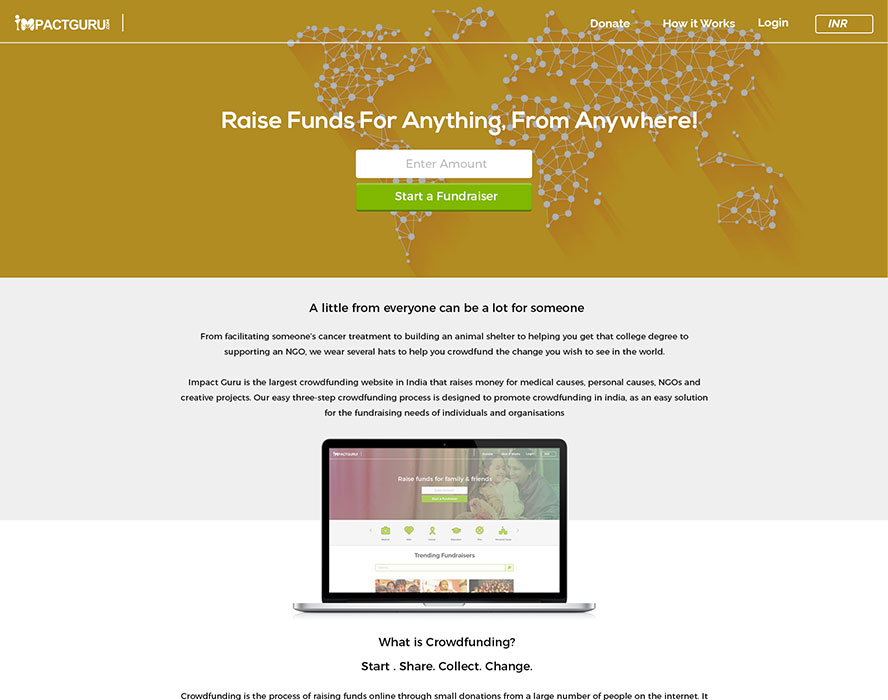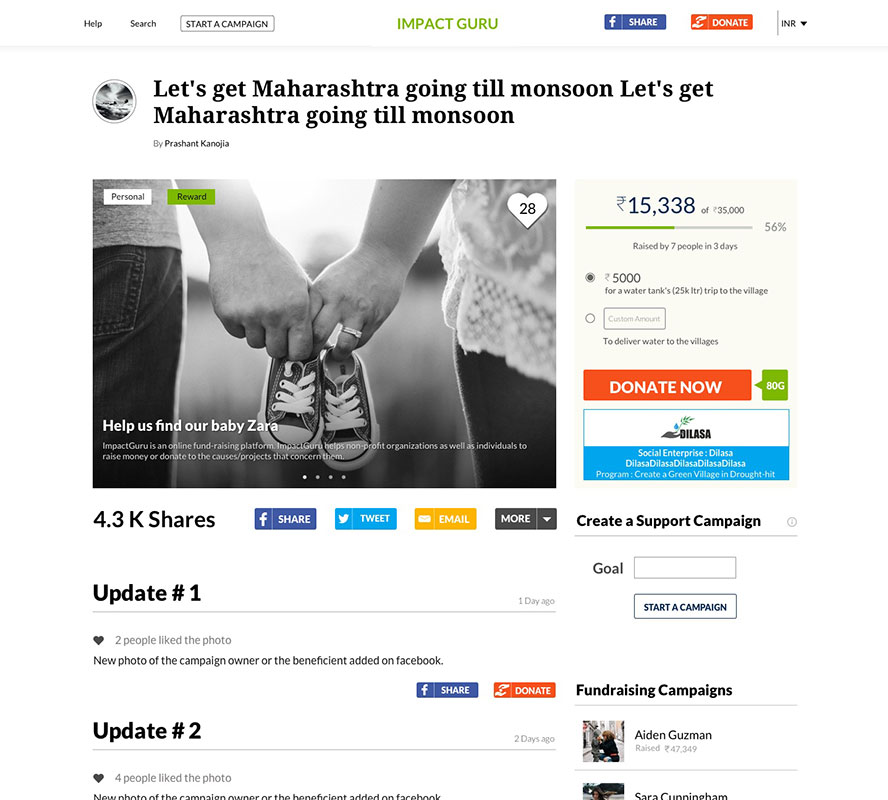 The Client
The client based in India wanted to develop a platform for social benefit. Having a vast experience of working in the marketing field, they were looking for a partner who can help them draw their dream by making an online platform. Below are a few goals that the client wanted to achieve:
Core requirements were:
A platform that helps people to overcome their difficult situations.
To analyze donors interest and know the causes that are close to their heart and suggest them to crowdfund related to that cause.
Provide blogs about the successful crowd fundraising story through the platform.
The website should be multilingual.
Facility to reward the platform registered donors for their good work.
Platform accepting payment globally.
A place where the donors can meet genuine people in need.
To provide a service that saves lives.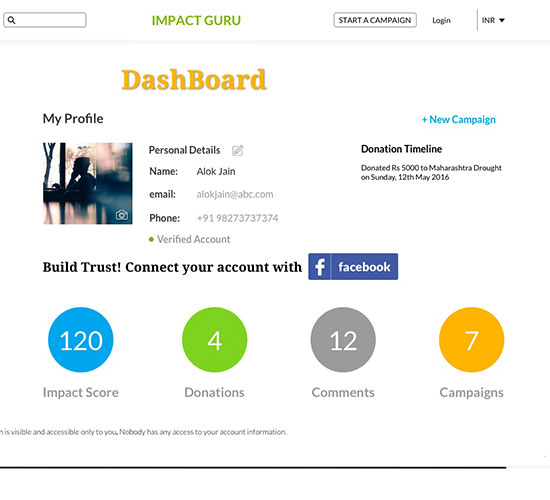 Approach
To develop a crowdfunding platform, we ensured that the website is able to handle 1000 users at a time along with multiple transactions.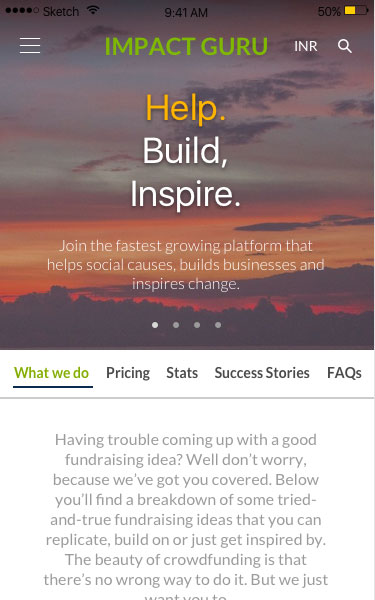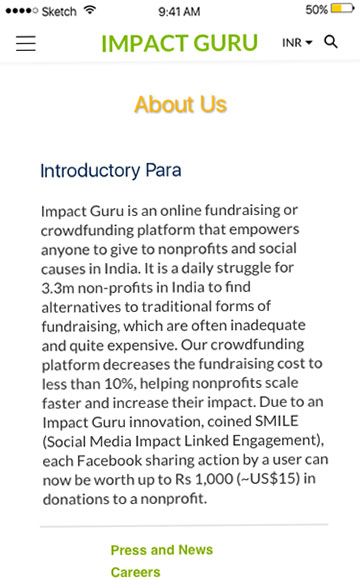 The Solution
eTatvaSoft developed a website that helped thousands of people fight for their lives against dangerous diseases. The ImpactGuru website facilitated crowds to raise funds online for healthcare expenses from friends, family, and strangers.
Key features were:
The features that made this platform a global success are listed below:
Key features:
Capability to raise funds within days using a customized calendars.
Feature to accept payment from worldwide.
Subscription model for user registration.
Enabling NGOs to fund their programs as well as individuals to fund their medical expenses, creative projects, and personal projects.
The user gets real-time donation updates.
Fundraisers can create their accounts, fill up their cause and will be ready to raise funds.
Highlighted Features
Help to Other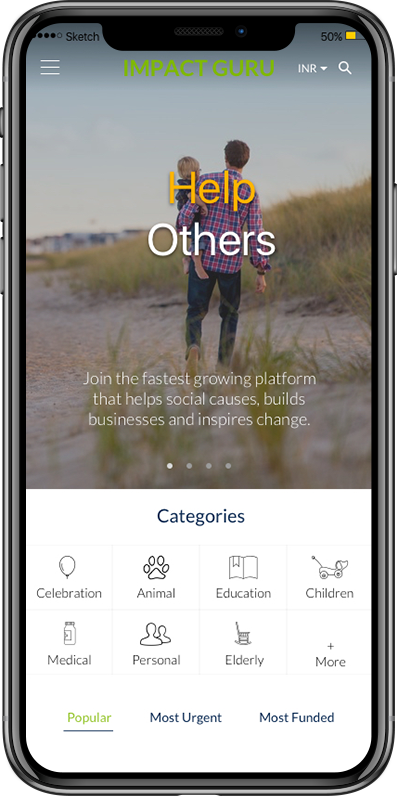 Sign In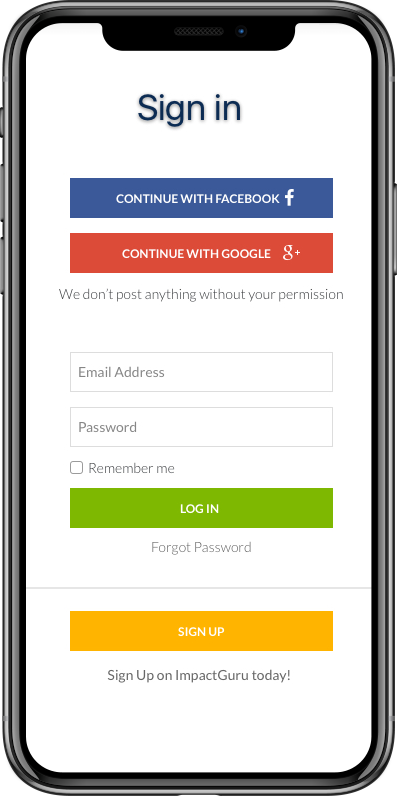 Start a Fundraiser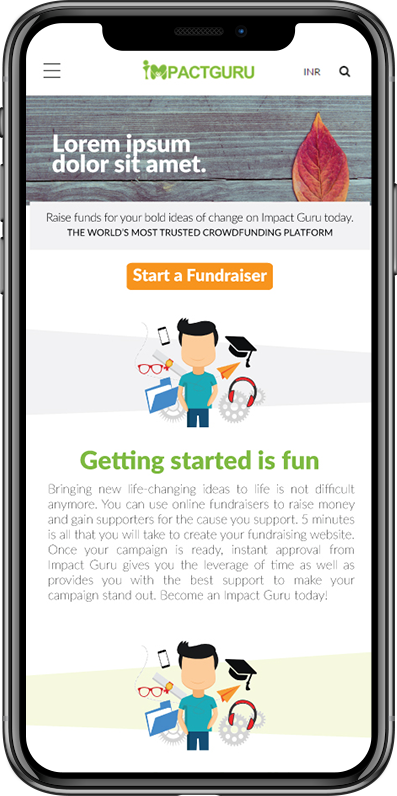 What can we help you with?
If you are interested in finding out more about how we can help your organization, please provide your details and project requirements. We'll get back to you soon.