Overview
Female unemployment has always been a significant concern irrespective of the industry. At the same time, companies also find it insanely tricky to search right female candidates for a particular job. Our client based in Saudi Arabia felt the need of creating a platform that assists both female job seekers as well as the employees searching in the best possible way. Soon, we came up with a job portal to facilitate female candidates seeking around for new career opportunities.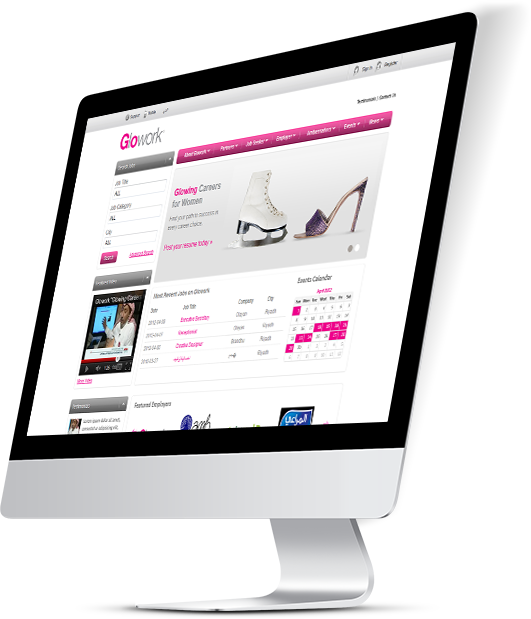 Services used on this project
Web Server

Apache

Programming Language

PHP, JavaScript

Database

MYSQL

Development Tool

Sublime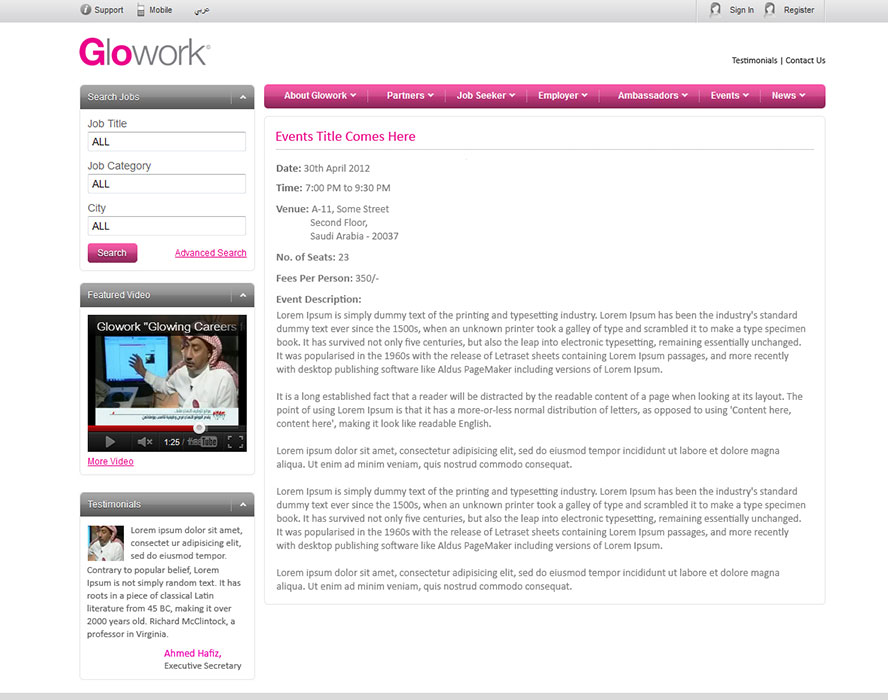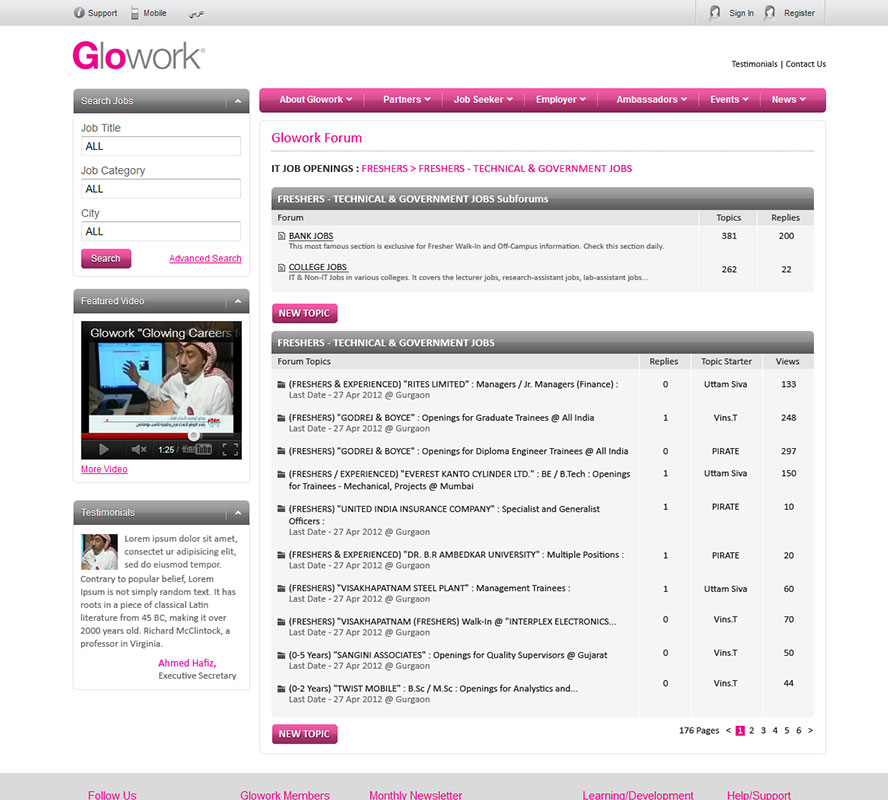 The Client
The sole purpose of developing the platform was to lessen the worries of female employees. A space where they won't just find a job but can also look around for the required set of skills and getting help in improving their business performance. In addition to this, it should also provide regular updates and happening in their country to the job seeker and employer through newsletter and e-magazine.
Core requirements were:
Assists female job seekers and employers in the task of finding a job and finding candidates, respectively.
Secure login to employers and job seeker to maintain their privacy and confidential data.
Posting of views and discussions through forums.
Other features include messaging, advertising module, job tracking module, etc.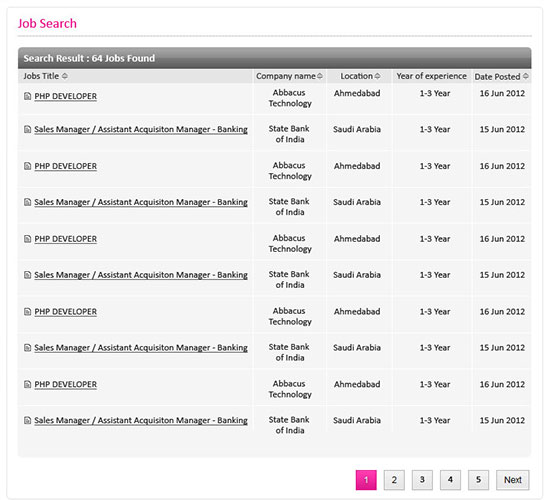 Approach
After several months of hard work and dedication, eTatvaSoft created Glowork, an innovative concept to create opportunities for the women. By using PHP development technology, we created a platform that incorporated a plethora of features such as job seeker and employer registration, job postings from major employers, forums for discussion, survey, reports and the list goes on.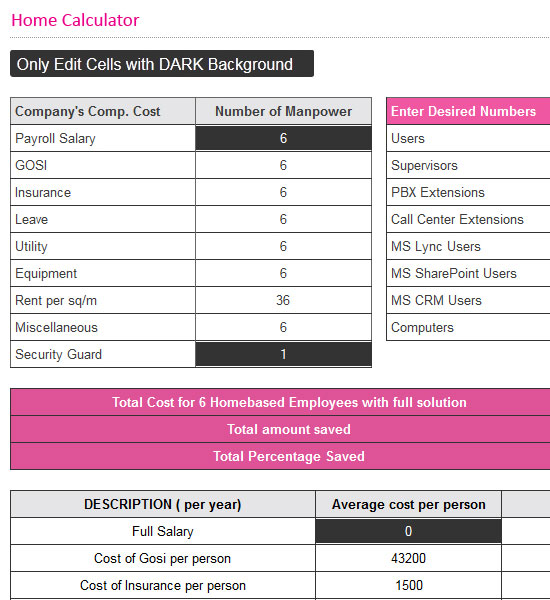 The Solution
It is safe to say that we responded quite well to our client's requirement by offering a platform an interactive platform featuring a user-friendly interface where both job seekers and employers get equal opportunity to find their required match based on their requirements.
Key features were:
A user-friendly job portal in PHP featuring a separate dashboard to the admin, employers and job seekers to perform their activities
Facilitated employers to browse the candidate's CVs using various advanced filters like city, experience, industry, qualification, etc.
A detailed form to fill up job requirements that even includes the provision of displaying the company details and available jobs of course for female candidates
Employers can have access to the latest news, events, and forums
A smart search integrated to filter the job results, be it job title, category, or location. An "advanced search" to narrow down the search results precisely
Lastly, all newly posted jobs were displayed on the job dashboard with their posted date, job title, company, and city name
Highlighted Features
Admin Dashboard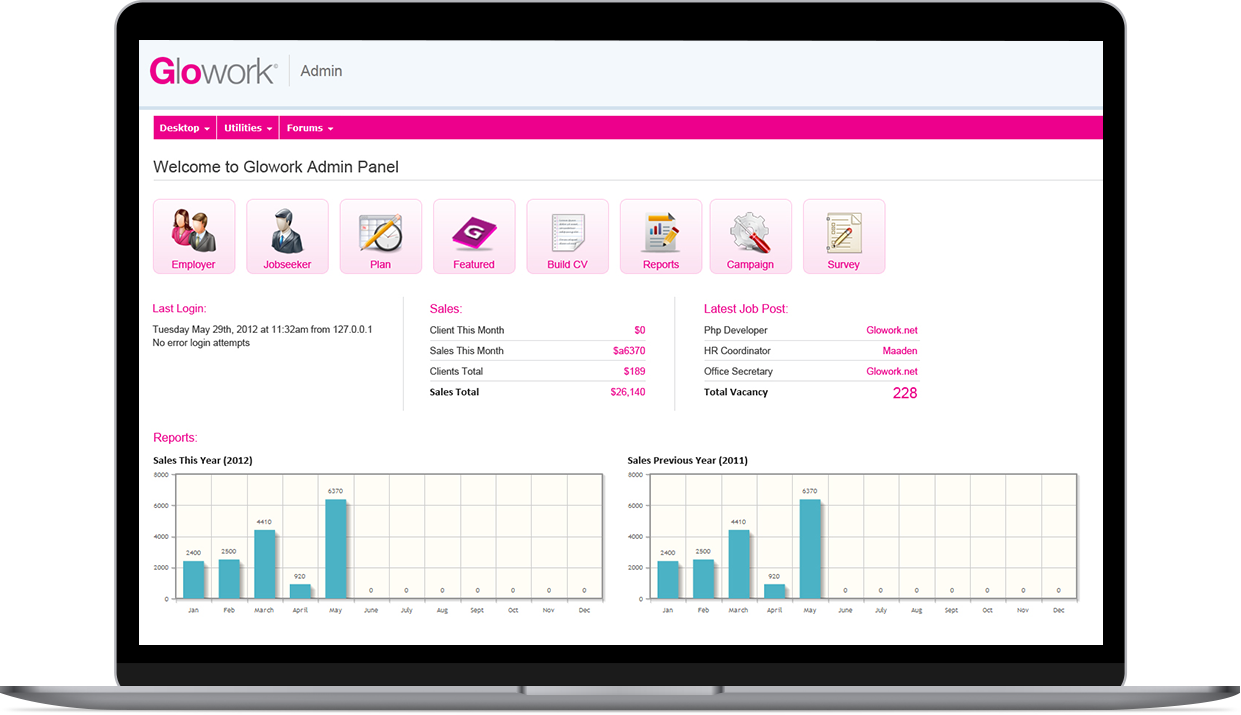 What can we help you with?
If you are interested in finding out more about how we can help your organization, please provide your details and project requirements. We'll get back to you soon.