Overview
Being a furniture craftsman, the client wanted to evolve their well-established family business of manufacturing and to sell the Adirondack chair by developing an e-commerce platform. The platform sells handmade premium Adirondack chairs with an exclusive features like "etching option" using this user can customize their chair with some message, logo, and symbol. This site allows users to browse the catalog, select products of interest and purchase it.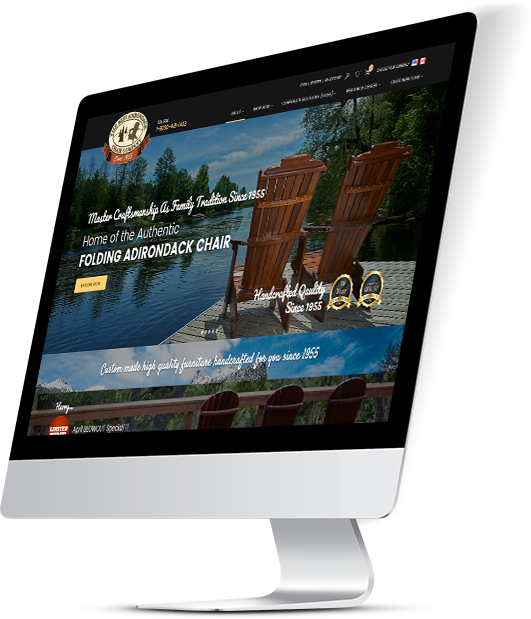 Services used on this project
Framework

Magento

Web Server

Apache

Programming Language

PHP, JavaScript

Database

MySQL

Development Tool

Sublime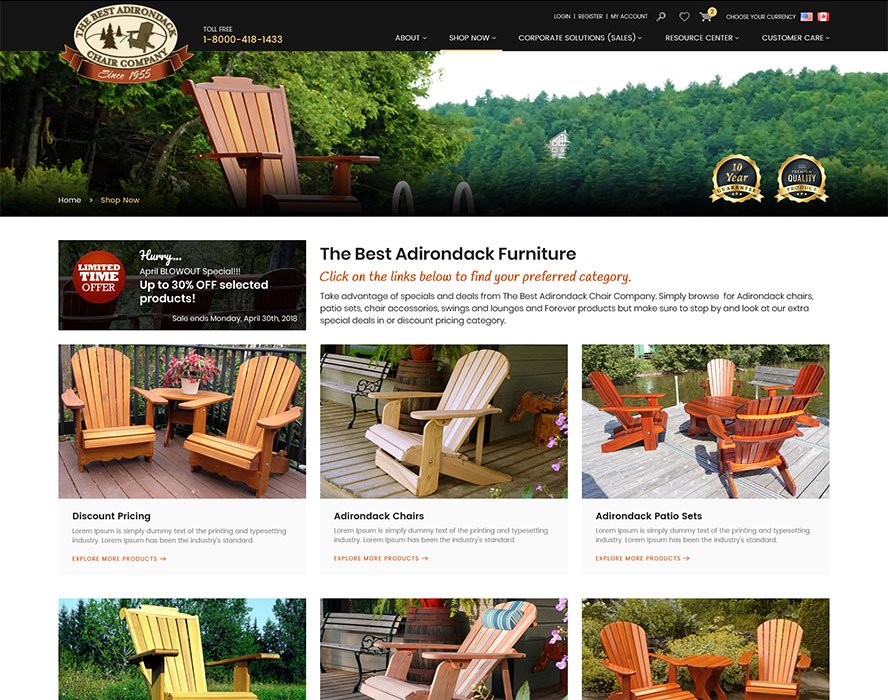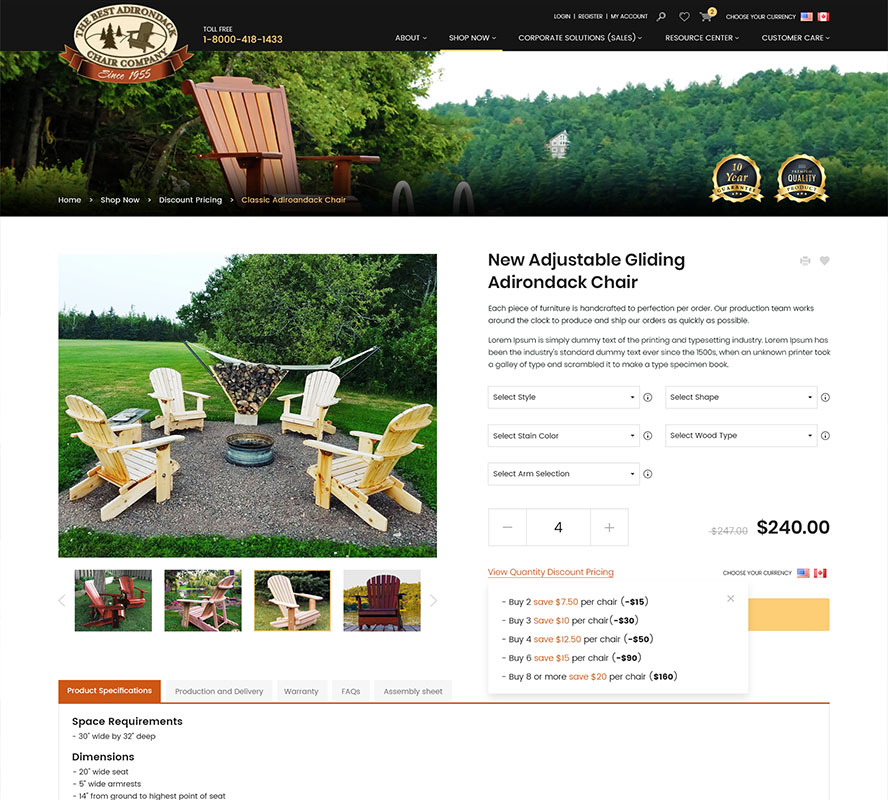 The Client
The concept was initiated by one of our USA/Canada based clients with a vision to offer the best range of Adirondack chairs to users via an online platform. Therefore, we created a virtual shop having exclusive features for the end-users. In addition to this, every manufactured product provides comfort, strength, and endurance.
Core requirements were:
Providing multi-currency option to customers.
Platform for showcasing their products in online market.
Advanced search functionality to ease the product hunt by users.
Product inventory management
Enable customers to buy chairs available in different offers.
Social media integration.
Functionality that rewards customers for referring users.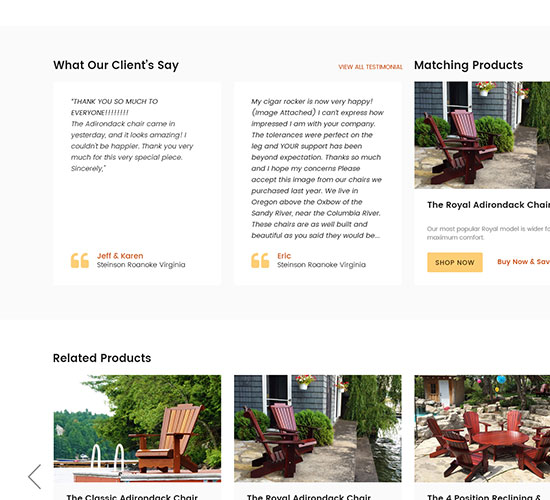 Approach
After having a deep understanding of the client's business model, we were able to provide a robust online marketplace solution for chairs that offers best quality. We have used Magento eCommerce framework that provide ability to customize, easy to manage, and seamless third-party integration.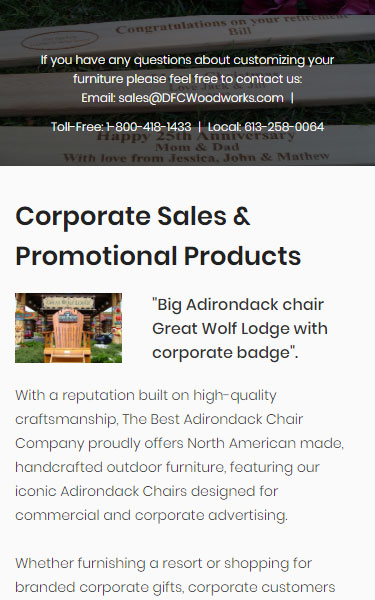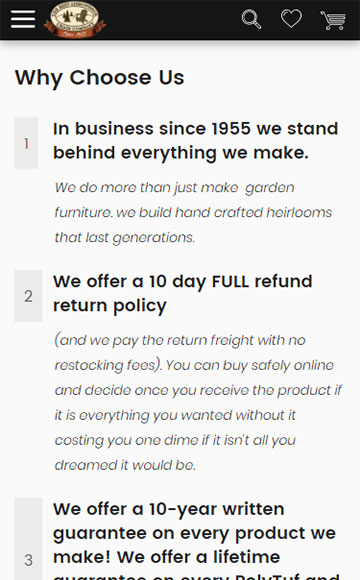 The Solution
With the help of Magento Experts in India, we brought the client's commerce business to life. We developed a system that offers customers engagement at every moment when they interact with the below-listed features.
Key features were:
Change product page configuration options based on image selection.
Personalized chair using etching option which is handled using extension.
Testimonials management.
Token Ex third party service for credit card information storage.
One step checkout with extension.
Option to select currency between Canadian dollar and the US dollar.
Quick access to social media pages.
Highlighted Features
Homepage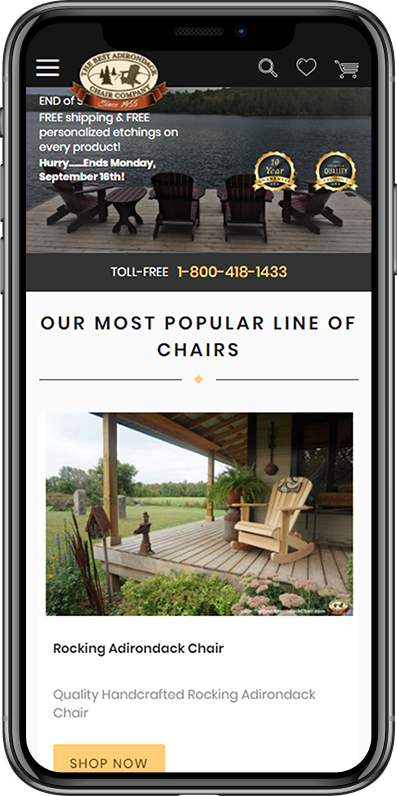 President's Message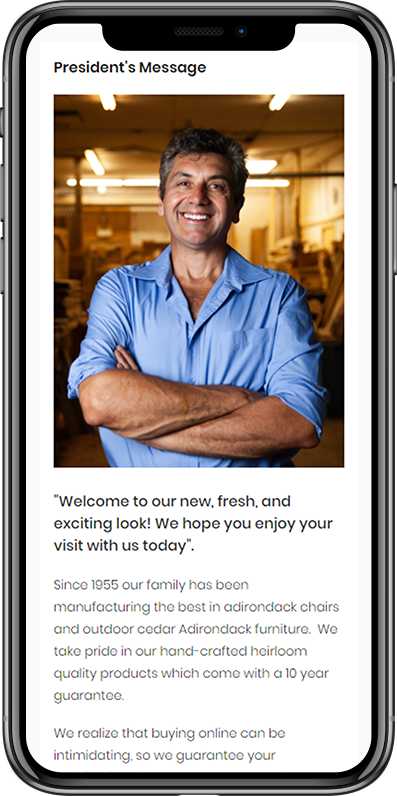 Chair Videos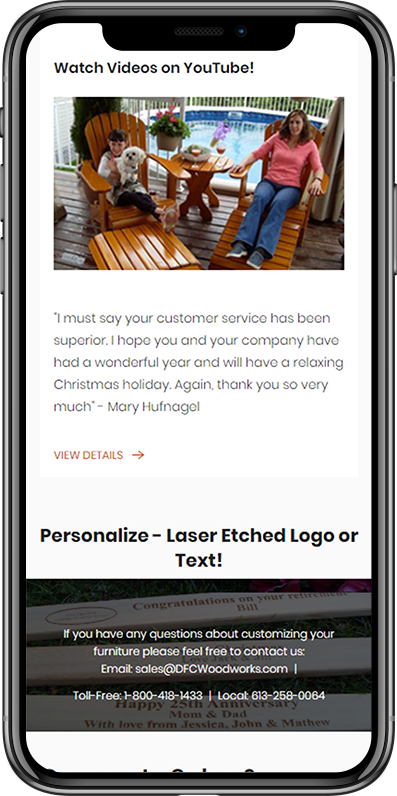 What can we help you with?
If you are interested in finding out more about how we can help your organization, please provide your details and project requirements. We'll get back to you soon.