Next article
Mobility and Bring-Your-Own-Device (BYOD) have become a quickly adapted activity in the organizations. With the expansion of the big number of mobile phones in this...
Must have features for Enterprise Mobile App
The usage of mobile apps has become an increasingly popular method in business to allow the employees to access the task any time and any place. To streamline the business process, IT leaders decide a workplace strategy to start moving in the digital world. Adoption of mobile app strategy requires a mindset which can develop a perfect app catering the business demands. There is an emerging need to develop a customer-centric business app that actually keep them engaged.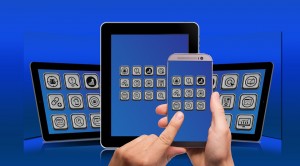 A latest research from Gartner says, "By the end of 2017, market demand for mobile app development services will grow at least five times faster than internal IT organizations' capacity to deliver them".
There has been a drastic change observed in the working environment where the organizations and their employees have started using the mobile app. They do work using handheld devices like smartphones and tablets by implementing BYOD programs. Now, to start off with a mobile app development, it is uttermost important to first identify the needs of the employees. To gain advantage with the Enterprise Mobile App, listed down are few extensive mobile app usability features that are useful for developing corporate business apps.
Add value to mobile
It is purposely the most important point to implement while developing a mobile app. To add the value, it is important that mobile app should be equipped with all the essential technical functionalities like camera, phone calls, maps, scan, GPS etc.
File Sharing and Synchronization
Employees work in a shared environment using different devices. Remember that if an employee is working on a task, then ensure they have got access of all required documents and files with the ability to edit them as required. Also, after editing the documents, files should automatically sync across the devices available in the enterprise.
Performance is vital
Today, organizations are developing mobile apps that are distributed distinctly across cloud service to execute complete business processes. Due to its availability in the cloud and access by several users at a time, chances are the performance may get hindered. Also, complexity may downturn an app performance. It becomes hard to manage the business service in an enterprise app.
To meet the business challenge of complex business, an enterprise app should be able to perform well. While a customer browses a website, the app should deliver multiple moving parts without any interruption. The functionality should work in an expected manner. An app should always perform smoothly and seamless across any device and should always available to the employees. A mobile app if not accessible timely and often disconnects, hang or fail will lead to conflict.
Collaboration tools
An enterprise business app is accessed by the employees in an organization. As the accessibility of the task can be from any remote place, hence a business app should seamlessly integrate collaborative tools to enhance the user experience. While an employee is at a remote location can chat or exchange their ideas or do video chat. This means, even if an employee is on the go, then also they get ability to know what's happening in the office.
Browser Security
As employees use different browsers to access an information, therefore implementing the right security measure is important. Nowadays, it has become an increasingly popular among the hackers to gain unauthorized access by using the vulnerable browsers. Implement a secure browser to the employees that gives freedom to visit any website or perform a mobile search irrespective of their device. Security of a browser will ensure protection of company information from the potential threats and BYOD risks.
Device usability
Avoid overwhelming the things. As the device screen is small in size, therefore, define only few core functions that can be easily accessed. The device interface and design should be easy and simple to use. The more an app easily meets a user expectation, the more user can easily use it without requiring investing extra time in training.
Flawless integration
As business requirements grow rapidly, the demand for an enterprise app is emerging. Information exchange is vital when employees work using the app. Hence, make sure that the app is properly integrated with the back-office system. Every important functionality like synchronization of data, real-time transaction, and data visibility should be flawless across the system.
The rise of an enterprise mobility demands sophisticated business app to manage and perform the process seamlessly. As disconnected system may hinder business functions and interrupts a task causing bottlenecks, therefore enterprises should consider a corporate mobile app to take their business to next level.
This blog is written by Mobile App Development team at TatvaSoft. With our years of experience, expertise and processes, we have helped leading organizations worldwide to implement their Enterprise Mobility objectives.