Overview
Acquiring new volunteers is a tricky task and even more than retaining the older ones. After all, the new volunteers require training and onboarding efforts to become valuable team members. Volunteer management application allows organizations to focus on strengthening existing volunteer relationships and driving increased involvement. The client aims to develop a system which carries out organization-to-volunteer communication, manages volunteer events, improves visibility into volunteer activities and effectiveness, and ultimately increases the return on investment that the nonprofit organization gets from its volunteers.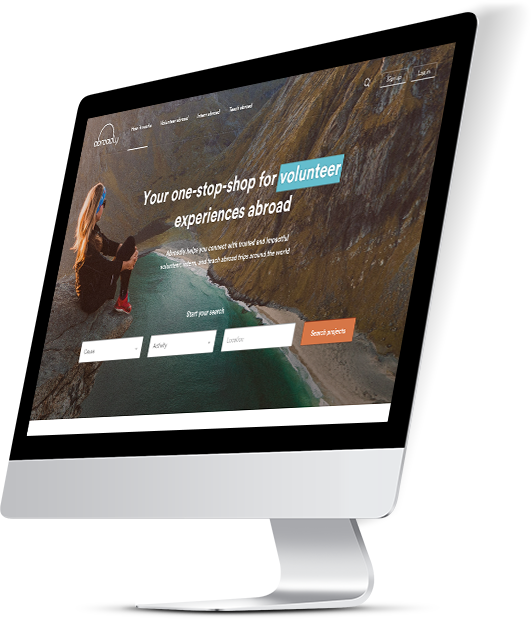 Services used on this project
Framework

Django

Web Server

Apache

Programming Language

Python

Database

PostgreSQL

Development Tool

NetBeans

Integration

Google Place, Stripe, 360 View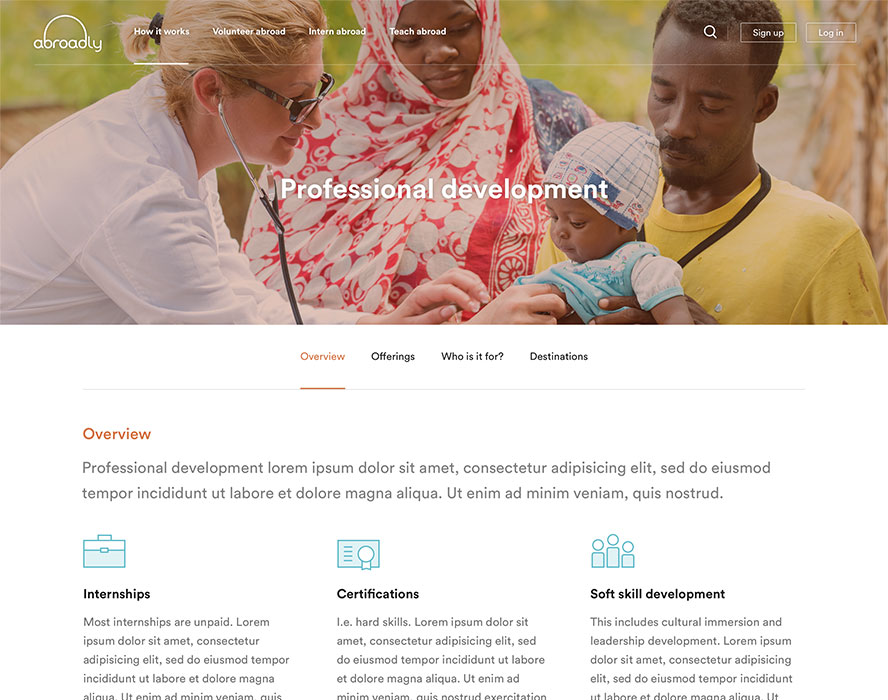 The Client
The USA based client's mission was to bring volunteers and organizations together to share time, skills and passion to promote social development. More specifically, he wanted to impact social development areas like Education, children, wildlife and environmental, human rights, sports & recreation. In the end, the mission was achieved its mission by working closely with eTatvaSoft on these impact areas.
Core requirements were:
The website should be responsive.
Quick and easy search which enables the applicants to find a project with all details
Dashboard to view a summary of projects and applicants
Setup authentication based admin interface
Subscription-based access to organizations
Real-time notification/alerts based on criteria saved by users
The organization should upload 360-degree video of accommodation
View location of the project on google map
Online payment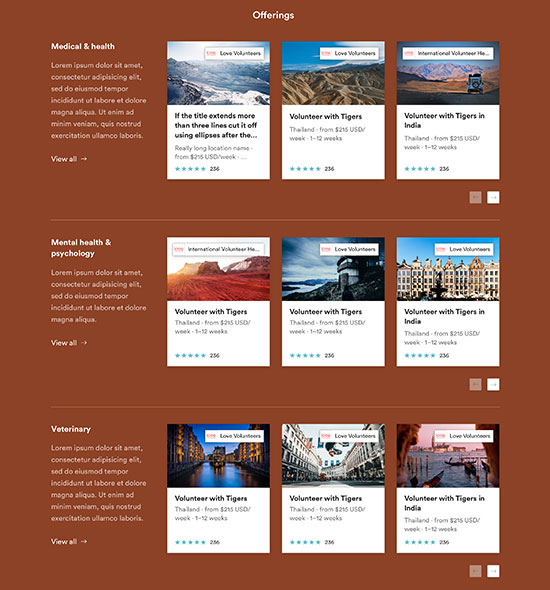 Approach
After having a deep understanding of the client's business model, we concluded on the thought that volunteering requires a lot of time and effort to build upon. To provide a successful system where an organization can create projects for volunteering abroad and the user may apply to those organizations, we used the Django web framework that provides various facilities like customizable framework, easy database migrations, a fully-featured admin interface.

The Solution
eTatvaSoft developed platform offering volunteers to find and apply perfect international program. It helps client to connect with trusted and impactful volunteer, intern, and teach abroad trips around the world.
Key features were:
The specifications are divided into 3 parts: Applicants/volunteer, Organization and Admin
Applicant/Volunteer
Facilitate applicant to Search/Filter opportunities by cause, price, activity, and location wise.
Create a profile and apply for volunteer opportunities
View the project details which is uploaded by the organization (images, 360-degree video, location on map)
Stripe payment gateway integration for applying to volunteer projects.
Enable review option once volunteering complete successfully
Organization
Project creation; enables the organization to create and publish project by entering the details of accommodation, location, cost, start dates, etc.
Dashboard; view highlights of applicants and projects with status
Review applications of applicants who want to donate their time and expertise to the organization
Approve/reject volunteer request for project
Receive payment done by applicants
View reviews and rating submitted by volunteers also can able to reply to them
Provide scholarships
Admin
Authentication and roles based admin interface
Manage the various contents of the site like; CMS page texts, images, featured projects, articles
Verification (Approve/reject) of projects created by the organization
Manage project details added by the organizations
Receive payment for subscribed organizations
General
Website integration with social media
Email notifications
Newsletter
Articles
Highlighted Features
Home Category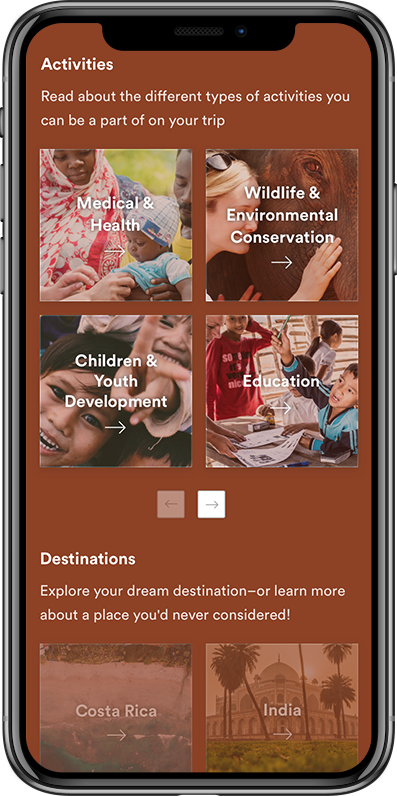 Home Article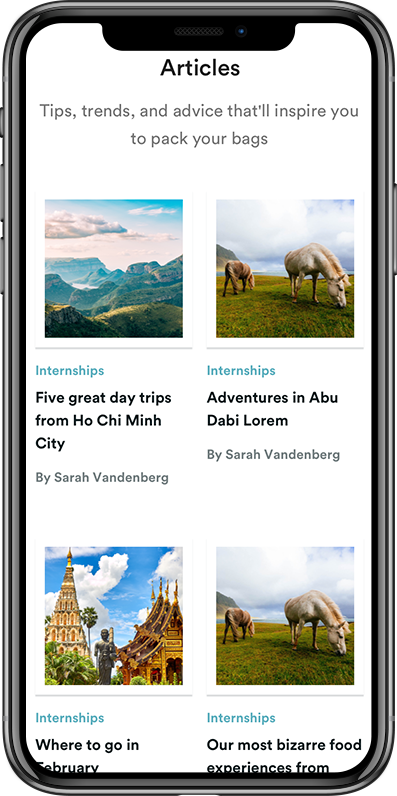 Organization (New Project)