Next article
Are you looking to grow your online business or website in 2019? Well, you're in luck, because this post is packed with some of the...
Top 50 Free Magento Extensions
What are the most popular e-commerce platforms in 2019? What will you say? Woocommerce? Shopify? If your answer is Magento, then you certainly know your e-commerce platforms well! In present times, more than hundreds and thousands of websites are working on Magento across the globe.
In this article, we are going to focus primarily on Magento 2 extensions to save you a ton of time looking for the best Magento 2 modules online.
Table of Content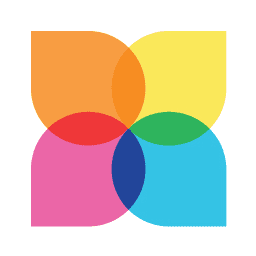 In the present times, the internet is flooding with the content across the web and this can be cumbersome to figure out a unique way to write your content to stand out of the crowd. Well, then this extension definitely helps you to market and sell your products with real customer photos and videos. Brands can easily deploy user-generated content across the online storefronts for increasing the conversion and increase engagement.
Create social contests and campaigns
Shoppable Instagram
Reviews on Category and Product pages
Performance analytics
Personalize email UGC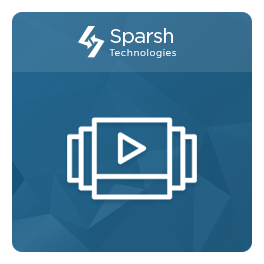 To get the most out of your business, here comes the video gallery extension which allows the store admin to put up videos on their website about the products they offer. This saves the time of your visitor as they can simply figure it out from the video what the product is all about along with its usage.
Include Multiple videos by branding your products
Multi-lingual support
Make changes to videos from the unified back-end
Input gallery title to display in the block
Disable the plugin when not in use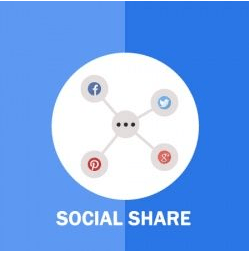 There is no doubt in how vast can social media has impacted our daily lives. It is also beneficial to the organizations as most of them are taking it to online platforms. With the help of this extension, you can advertise your products in the major platforms used by the people across the globe.
Product-featured on Facebook, Twitter, and Pinterest
Easy installation
Promote your brand awareness
Enhances the sales significantly
Supports SEO for your website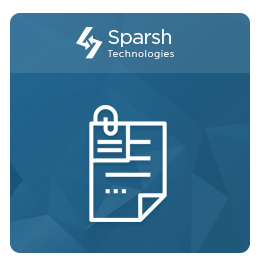 Does your visitor get confused between the products you sell? Want to help them by inducing a short description of the product you offer? Well, then this extension is a perfect match for your e-commerce site as it allows the admin to add up a short note about the product usage.
Look after the oversee product attachments
Add document to every web page
Customize your positions
Upload user guide and manuals in an appropriate format
Disable the extension when not in use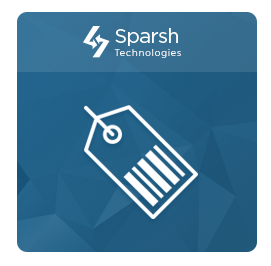 This extension helps you to create alluring labels according to your products and also add them on your homepage by citing some exciting offers for the customers.
It also allows displaying attractive labels and stickers to the product images on any webpage as per your need. By doing so, you let the customers know about the special bonus or discounts and generate more business.
Free updates for lifetime
Quick bug fixing support
User-friendly
Flexible Configuration
Disable when not in use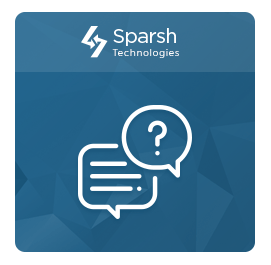 Many a time there arises a situation where the customers want to ask queries or get confused regarding the product. To avoid such scenarios, this extension helps you to add the most common questions and answers on their store site for the ease of shopping the products.
Add an endless number of Q&As
Easy to install
Fully responsive theme
The appropriate format for displaying Q/A
Disable when not in use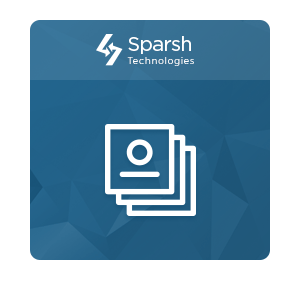 Do you manage multiple manufacturers and selling their items with the help of an online store? The Brand extension helps the store owners to display brand logos on their website effectively by making use of blocks, templates, layouts, and widgets. This helps to create more user trust and credibility.
Focuses on the properties of various brands
Showcases different brands
Makes use of widget for including quicker brand posting
Organize the poster position
Multi-store support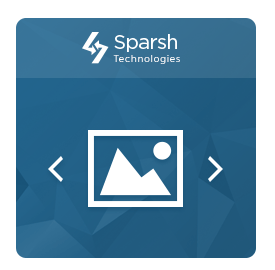 Wish to pull in more visitors on your online store? Well, then the banner slider can help you tons by helping you to include exquisite sliders with endless pictures. By doing so, you get a chance to reach to your target audience by alluring them with your attractive product banner sliders.
Endless Product Image Slides
Convenient picture quality for both mobile phones and tablets
Allows to add a link to every slider
Manage the Slider collection from the back-end
Multi-store support and very well-documented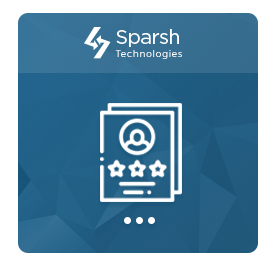 You must be aware of the 'Word of Mouth' advertising where your customers speak up for your brand. It includes some great surveys and client satisfaction videos by some of the trusted networks. Using this extension allows you to add videos on your site page which helps you to generate more business.
Properly programmed and manual approval
Audits by new visitors without login
Multilingual and Multi-store support
Track the entire testimonial procedure
Disable when not in use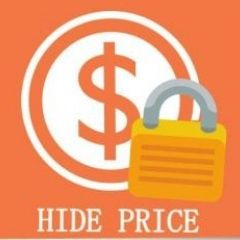 This extension is useful when your e-commerce store has window shoppers who are interested more in checking and comparing the prices from various stores rather than buying one. Along with the price, you can also hide the Wish list and Compare options to let the user engage into the store activities after signing in.
Easy to install
Free Updates for the extension
Expert support
Hide the categories as per your wish
Disable when not in use from the admin side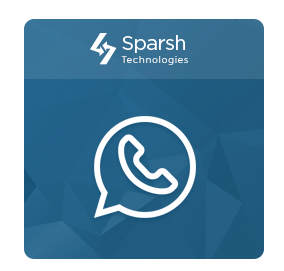 Generally, the customers have a bunch of questions when it comes to purchasing a product online. To help them out, this extension comes handy as it allows the visitors to chat directly with the store admin instead of waiting for hours to get the assistance. It aids in communicating with the admin related to any pre-sale or post-sale services of the product.
Customizable contact button
Easy to use
Enable the chat button from the back-end
Allows the admin to change default Whatsapp number
Disable the extension if you do not want to use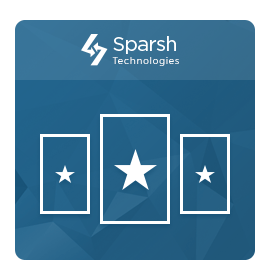 Many times your visitors want to have a check on some of the most viewed products out of the whole store. This gets them an overview of the current trending products which the others are looking forward to which can be done by simply incorporating this plugin within your site.
Easy installation
Put it up on any position for Most viewed products
Displays the products in a slider layout
Insert any products into the grid
Disable the plugin when not in use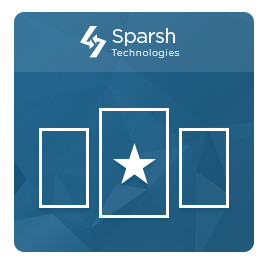 Every e-commerce store wants to display their featured products to attract and reach the target customers. This can be simply achieved by using this extension as it allows the store owners to display products anywhere on their website by making use of the templates, blocks, widgets, and layouts henceforth boosting their sales.
Create an endless number of blocks
Insert blocks using widgets, layout, and CMS
Choose product pictures to display
Easy configuration
Disable the plugin if not in need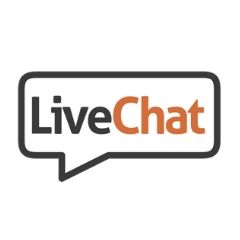 The customers get a lot of questions running in their mind before making any specific purchase and they need to have an instant companion who can solve all of this problems of them. The LiveChat extension for Magento is a tool used for customer support and boost your online sales by helping your customers solve their complaints on the go.
Easy Configuration
Customizable look and feel
Generates 'Welcome' message for customers
Creates reports based on Analytics
Tracks the visitors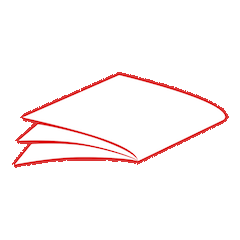 Many a time, you need to present a beautiful and attractive product catalog be it in PDF or any other format for your retail or wholesale store. This extension links to your platform and adds an admin interface after that it will create catalog automatically.
Easy to use
Endless product catalogs
Applicable to both retail and wholesale prices
Supports QRcode and Barcode
Printable PDF catalogs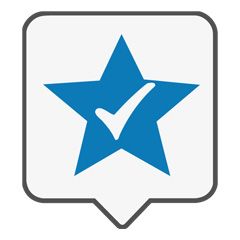 Today the businesses are running more on reviews and testimonials than ever. This extension is a user-generated content marketing platform which helps brands to produce tons of product videos, reviews, and FAQs for increasing conversion rates and boosting the sales.
Produce more product reviews
Increase conversion rates
Deliver a visual experience
Connect with Facebook, Instagram, and Google
Drive potential buyers to your store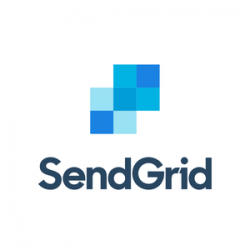 Are you tired of the same traditional mailing system? Try the new SendGrid email delivery extension which is based on the cloud-based solutions that have pre-loaded APIs which adapt to your unique mailing requirements.
Easy configuration
Seamless integration between Magento store and SendGrid account with SMTP or APIs
Multi-lingual support
24/7 support for email delivery
Secured email authentication and dedicated IP addresses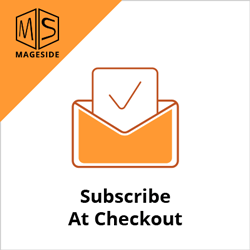 Wishing to generate more business by informing the customers about your upcoming or latest store events? Well, then this extension allows you to get such info with the help of newsletters to your customers. You can add a 'Subscription' checkbox to your checkout page for your customers to receive the newsletters.
Easy installation and configuration
Admin can label for the checkbox
Requires no programming skills
Set up as default and compulsive subscription option
Disable when not in use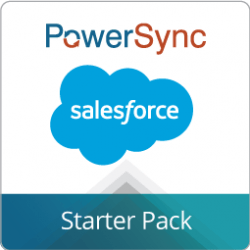 A CRM is a strong way to represent the identity of your enterprise because it allows to collaborate, mobilize and grow faster revenues. You just need to have Salesforce Sales Cloud account to run this on your site and make sure that it does not supply public pricing information.
Easy to set up
Synchronize with the Magento catalog
Supports B2C and B2B client records
Bi-directional synchronization
Supports multi-currency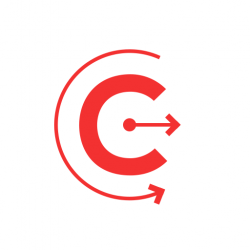 Have you thought how easy it becomes when you can automate sales processes and personalize customer approach? Well, this extension namely retailCRM helps you to synchronize your data from an online store which is governed by Magento 2. It also provides comprehensive analytics of your business for the smooth functioning of the business process.
Automatic data transfer and data exchange
Store orders from everywhere in one place
Multi-web support
Instant updates of orders and customers
Upload your product catalog to retailCRM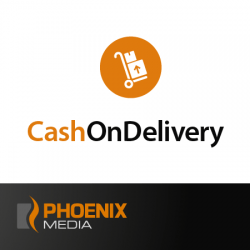 When shopping online, many users wish to have the option of cash on delivery so they can test and verify the product before proceeding the payments or staying away from fraudulent payments. This extension also charges up an extra service fee as well as you can limit this option up to specific countries.
Flexible to use
Additional fee on choosing cash on delivery method
Fees can be fixed or vary based on the subtotal of the cart
Different rates for national and international orders
Restrict payment options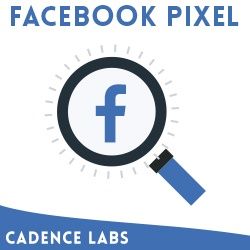 There are hundreds of advertisements turning up on Facebook on a daily basis. This extension helps you to track code which can be useful for a merchant to measure the success of their Facebook ads by building audiences and reach the potential customers.
Allows to run your own ad campaign
Enable/Disable Facebook event tracking
Requires a Facebook Pixel ID
Helps to track visitor purchases
Also operates on your business account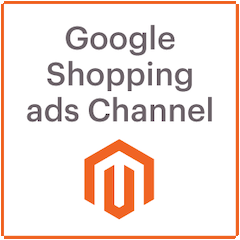 Google is turning into the most used search engine and thereby the Google ads sum up a different level of experience by branding it more accurately by targeting to reach the potential buyers. You can leverage Google machine learning with the help of smart ads campaigns.
End-to-end functionality for both merchant and Google ads
A Step-by-step approach by simple on boarding
Simplify ad management
Install gtag automatically
Resolve Google errors within the Magento dashboard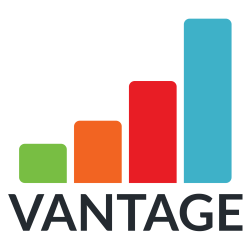 Currently, the world is much of data-driven where the analytics play a crucial role in growing your customer base and increase sales. With the bunch of information from the past, you can drive informative analytics related to successful business sales.
Creative advertisements
Analytics based targeted audiences
Appropriate platform selection
Advertisement placements
Automatic ad optimization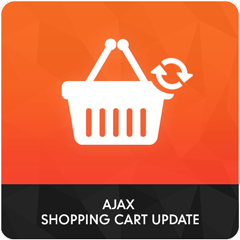 This extension is useful to update the shopping cart of the customer's order effectively. You will be presented with the total price adjustments on the shopping cart page instantly. It helps your customers to keep a track on their shopping cart.
Easy installation
Check total price on the shopping page itself
No extra clicks to move to payment
Secure and faster payments
Real-time cart updates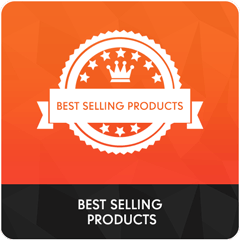 Many a time, the customers of your store are eager to check the best selling product among the bulk of the items displayed on your store. The ultimate idea behind the best selling products is to know which products are trending or demands the most in the market.
Easy configuration
Real-time product updates
Visibility on every webpage
Applies AJAX Lazy Load on the slider
Set the best seller products limit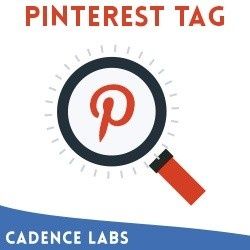 Along with Facebook and Instagram, Pinterest is also showing a huge amount of rush by creating an online presence. To take advantage of it, this extension allows Pinterest users to measure customer purchases by targeting their audience with advertisements and pins.
Easy to Use
Quicker implementation of tags on your store
Multi-store support
Tracks total quantity and grand total
Display item details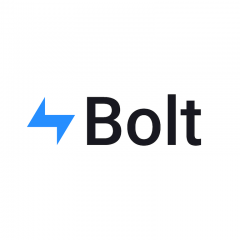 The bolt extension helps you to replace the fragmented online shopping, payments and fraud softwares. The store owners get a seamless checkout experience on their website by hyper-optimizing and converting their customers on the web and mobile.
Easy configuration
Zero fraud built-in
Increases lead conversions
Exclusive for mobiles
PCI DSS level I and GDPR compliance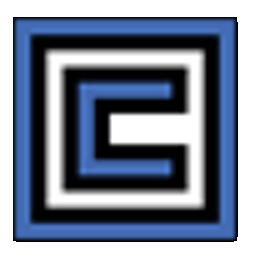 The cryptocurrency has been influencing all the economies across the globe and so it does to the businesses. With the help of this extension, you can add cryptocurrency as an additional method of payment which generates an additional income for your store.
Easy configuration as per the user guide
CSV Exports
Partial payout executions
Send and receive crypto-currencies
Highly secured transactions with HTTPS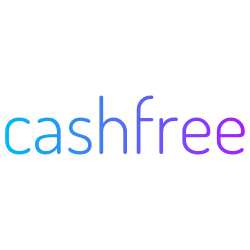 This extension is used to help the e-commerce stores in accepting online payments through different payment channels. It helps the customers for an easy payment facility by accepting all the Credit cards, Debit cards, Net banking options, UPI wallets and many other similar options.
Easy to integrate
User-friendly payments
Accepts all the methods of payments
PCI-DSS compliance processor
Highly secured authorization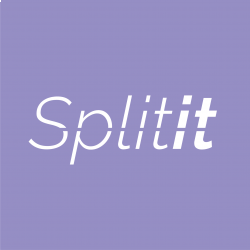 This is one of the easiest way of making payments as it allows to have an easy installment scheme for your shopping cart. Each month a fixed amount gets deducted from your integrated account and you do not feel the burden of a heavy amount at the end of the month.
Easy configuration
Safe data encryption keys
128-bit secure sockets layer
Web Application Firewall
Limited access to the system components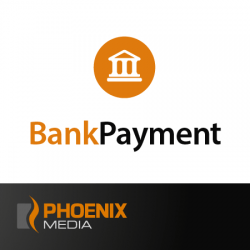 The extension helps you to get full control over the payment process to the customers and avoid any transmission of the sensitive payment data. All you need to do is add one or more bank accounts to get it displayed in the checkout option when your customers opt for the payment options to help them with the easy payment.
Easy configuration
Integrate multiple bank accounts
Allows partial capturing
Set an installment value
Display link to a CMS page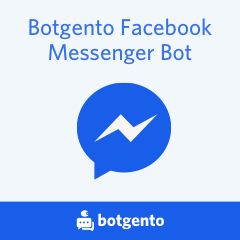 All of the users are very much engaged with the social platform named Facebook. Due to its wide popularity, the businesses can make use of the Facebook messenger for customer support by integrating it with this extension. This allows your visitors to chat directly through the messenger instead of installing a separate application.
Enhanced User Acquisition
Endless broadcasts options
Updates order info
Budget friendly and time saving
Real-time responses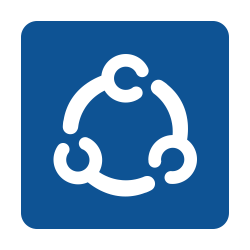 This extension is working as all-in-one solution for live chat, SLAs, private notes, live session tracking or canned responses. It syncs with your Magento store to create an accurate customer profile and track their regular visits, orders and tickets inside the profile.
Easy configuration
Creates a User profile
Ticketing and Live chat
Get Analytics
Real-time responses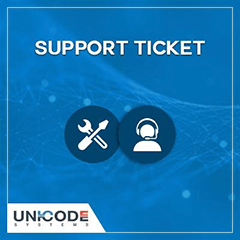 This extension is used to bridge the gap between the visitors and support team for your online store. It helps to create support tickets which is capable of getting all the buyer's reviews and distribute it to various departments for solving the queries accordingly.
Easy to use
Generates support tickets from the Admin
Option to add an image to the ticket
Set the ticket status from Department and Priorities
Close the tickets after solving the query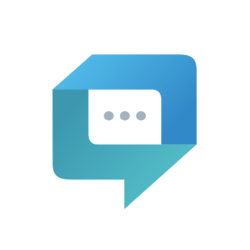 For an all-round customer communication platform, this extension helps to combine the modern live chat, auto-messaging, in-app messaging and mail automation. All of your communication can be synced across different platforms and channels like mobile, web, chat, email and third-party integration with the help of a single online account to have smooth talks.
Share all types of files
User-friendly avatars
Packed with emojis and stickers
Typing notification
Runs on all applications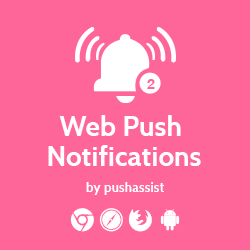 This extension is a complete solution for your Magento store that assist in sending push web notification to your visitors. You only need to install the libraries that are required to work it with your store and voila you are all set to go. The module helps to engage, convert and increase the revenue rates by driving more traffic to your store.
Instant notifications
Notifies when a new product is added
Strong and Secure APIs
Geo-location reports
Easy configuration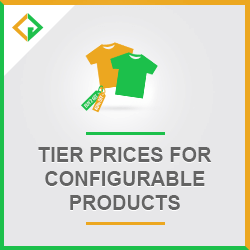 Many a time, the customer purchases more items in the crave of discounts and so does this extension helps you to change the way your Magento store calculates the tier prices of customized products.
Easy configuration
Customizable checkout carts
Generates accurate payments
Integrate the extension as per category or product
Disable when not in need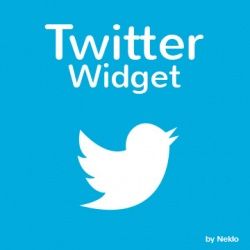 In present times, the users are using much of the social media platforms and this can prove advantageous to the businesses as they allow to seek the audience attention through this site. The Twitter widget extension allows you to integrate your online store with the Twitter platform to display all the posts and offers related to your products and services for the ease of customers.
Instant updates
Real-time notifications
Easy to use
Create a separate Twitter widget
Post using hashtags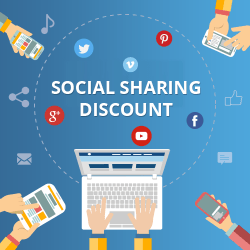 This extension helps you to provide attractive discounts to your customers every time they share your products or recommend them to their family and friends through Facebook and Twitter. This benefits the business as they can have new customers by retaining the old ones.
Supports all social channels
Easily Customized
Easy to set-up
Increases SEO rankings and site traffic
Lifetime free upgrades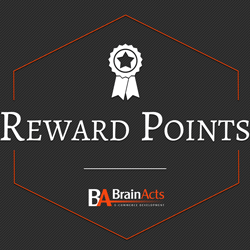 This plugin helps the customers to earn rewards every time they shop from the same site. It can be a win-win situation for both the store owner and customer as the customers visit the store again and again for the rewards which boosts the sales ultimately.
Easy to set up
Follow some simple registration
Update the points balance manually
Use points at the time of checkout
Disable when not in use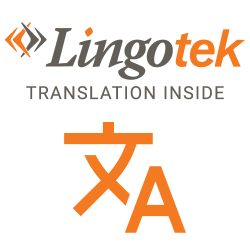 It is recommended to have a multilingual website as you might attract the customers from across the globe and it can be difficult to understand the store offerings. To resolve this, the store owners can make use of this plugin for providing a faster and more effective language translation.
Cloud-based technology for translation
Proper Translation Management System
Makes use of Computer-Assisted Translation (CAT)
Translates product descriptions, landing pages, and SEO meta tags
Translates new content automatically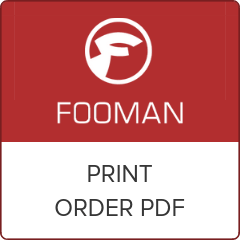 With the help of this extension, you can easily create and print the order confirmation in the PDF format document to track the order status. This is useful when it comes to tracking your parcel online as the extension helps you to contain information about all the orders in an appropriate format.
Easy configuration
Real-time updates
Accurate data management
Proper PDF formatted document
Allows easy order management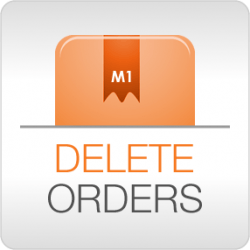 Usually there arises a situation where the customers need to cancel the order after making a purchase. This can be simplified by making use of the Delete Orders plugin which allows you to delete your orders from the store without any heavy process.
Easy to set up
Delete the order with just a single click
Delete invoices and shipments in bulk
Auto upgradation
Disable when not in use from the admin side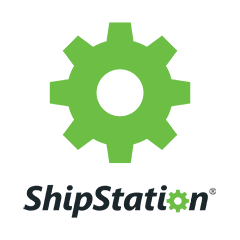 This plugin is used to let the e-commerce world stay connected with the web-based software that are designed to make commerce retailers efficient at fulfilling and shipping their orders. There are many complications which occur during the shipping times and hence this extension can be a life saviour for the store admins to enjoy hassle free delivery.
Easy to install
Syncs all the orders from your store
Time efficient and money saving
Allows cross-border merchants to collaborate
Easy returns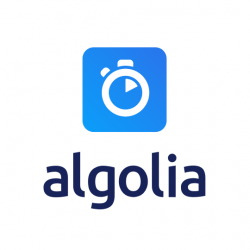 We all are very much addicted to the Google searches for searching out different websites. But for your e-commerce search, you need to incorporate this plugin for a faster and instant search engine which delivers back the results with a lightning-fast speed.
Easy to use
Unprecedented Search Speed
Fully reliable
Appropriate filters and facets
Advanced Analytics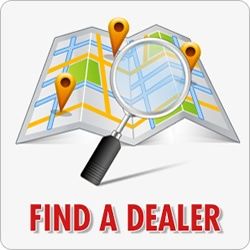 There are some users who prefer to go to physical stores rather than going online stores. For these people, this extension proves to be much usable as it allows to search for the nearest store where they can find the products accordingly.
Easy configuration
Get your API key from Google Console
Search out the nearest store
Get the direction with Google Maps
Disable when not in use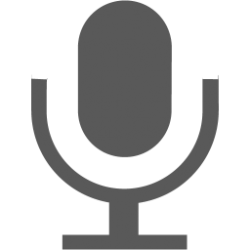 Many a time, the customers feel boring when it comes to typing the store as they might not produce the right spelling which does not get them the desired results. To overcome it, this extension has a perfect feature of search by voice which allows hassle free shopping by the customers.
Easy Installation
Quicker voice recognition
Displays faster results
Configurable Input Search-Id
Disable when not in need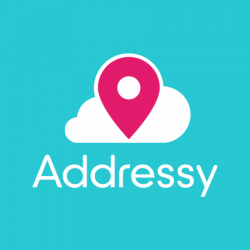 This extension is used to get an appropriate addresses of the customers so they can enter and verify the address in forms accordingly. It is a smooth running process which collects all of your data accurately and informs the users in real-time.
Easy set-up
Slick customer experience
Increase conversion rates
Reduce the cart abandonment
Get the valid delivery address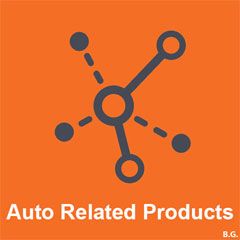 In your e-commerce store, to increase customer engagement, you need to show more relevant products to your customers in case if they do not feel satisfied with the one. This saves the time of the customer, which in return gets you extra profits.
Easy configuration
Compatible with all the browsers
Responsive thumbnail slider
Configure as per your needs
Disable when not in need
Conclusion
Here, we come to the end of the article. We hope you must have learned about the free Magento extensions for your e-commerce store. Do give it a try to avail the exciting features. And Keep Learning!